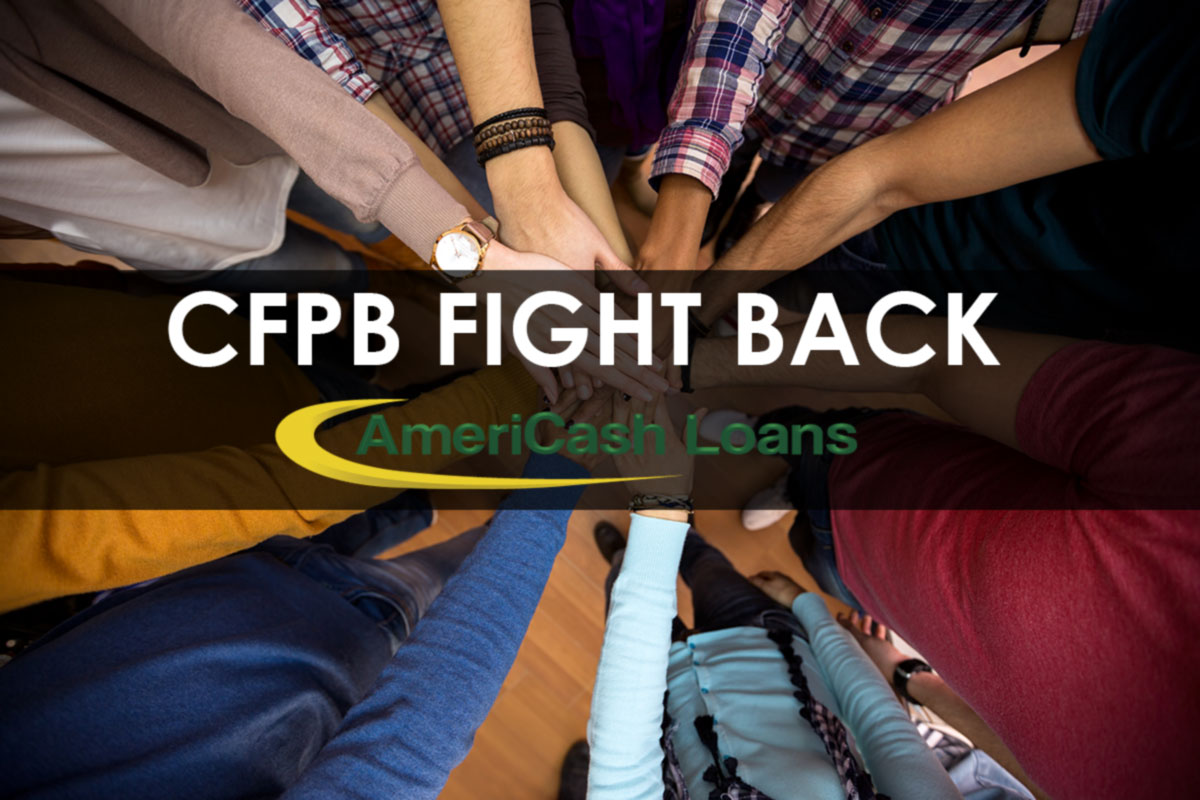 AmeriCash Loans Customers Fight Back Against CFPB
"AmeriCash Loans"
"Giving Back To The Community"
---
Over the past two months AmeriCash Loans has held a campaign which opposed a rule change suggested by the United States Consumer Financial Protection Bureau (CFPB). As of October 12, 2016 the industry leading loan provider compiled 2,168 handwritten letters from customers and worried Americans who expressed their displeasure in the proposed CFPB law change. The 8 week campaign took place at 66 AmeriCash Locations across Illinois, Wisconsin, Missouri and South Carolina.
The newly proposed CFPB rule 12 CFP part 1041 is currently in the public comment stage. Rule 12 CFP part 1041 if passed will require lenders to take additional steps to assure customers have the necessary means to repay a short term loan. AmeriCash Loans does welcome changes that have the ability to help their customers. However, the leading loan provider expects the rule to add restrictions to an already restricted industry. This will hurt the customer's ability to get the financial help needed. Customers resoundingly agreed and it made known thanks to the thousands of handwritten opposition letters produced.

The resounding consensus from the 2,168 customers is that the CFPB changes would make their financial situation difficult. The CFPB rule would increase the amount of time it would take for borrowers to receive a loan while, limiting the total amount a borrower can obtain. On top of these problems the proposal would also increase the amount of information needed during the application process. If these plans are passed the process of getting an installment loan will not only be more difficult, the amount of time a customer has to wait for there fund will be prolonged as well.

The CFPB recently released a statement in regard to rule 12 CFP part 1041 "The proposal also would impose certain restrictions on making covered loan when a consumer has or recently had certain outstanding loans." AmeriCash customers stressed that this aspect of the proposal will only further hinder their right to pursuing financial stability using short term options.

A spokesman for AmeriCash Loans thanked all of the concerned customers who stood up for their financial rights during the successful campaign. The cash loan provider has made it a point to train their customer service representatives on the proposed rule changes in order to assure their customers the same level of customer service if the rule does go into effect.