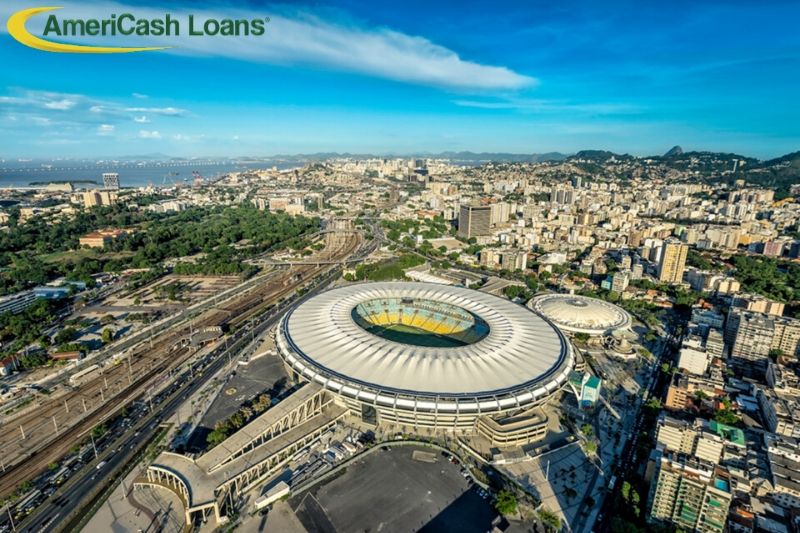 AmeriCash Loans Loves the Olympics 2016
---
Release the torch! The summer Olympics will be held this year in Rio de Janeiro! Have you been following the torch? We have been here at AmeriCash Loans and you can check out the great images and updates
here
as it travels towards Rio, too!
The Olympics 2016 Games are set to begin August 5th. The Olympics are something many look forward to throughout the world. Whether it is the summer Olympics or winter Olympics, we are almost guaranteed a lot of entertaining action.
What fascinates most about the Olympics is the vast amount of nations that participate in the events. This year, there are 207 nations set to compete in one event or many. Of these 207 nations, there are an expected 10,500 athletes set to perform in a multitude of events.
One great aspect of the summer Olympics is that if a country chooses to bring only one athlete, they will still have the same chances of winning at their respective event as those countries that may bring hundreds to the Olympics 2016. It is amazing to think about all of these competitors from such contrasting backgrounds coming together to face off and compete in so many different events. This summer Olympics, there will be a total of 306 in 28 different sports.
Some of the exciting games taking place in the Olympics 2016 include archery, basketball, swimming, and gymnastics. A large majority of these athletes spend a great amount of time preparing and training for just this one single month of competition. This is the reason why the Olympics can be so exciting; you have top-notch competitors who are the best at their particular sport going against each other competing at very high levels.
The greatest allure of the summer Olympics is likely the tremendous amount of patriotism that all of the competitors show towards their countries. What makes Olympics 2016 even better is that they are not playing for money, just pride for their nation and the chance to be named the best at what they do.
If the Olympics 2016 in Rio de Janeiro interest you and you need a little more cash to get down to Rio, AmeriCash Loans has you covered!
Stop by one of our stores or
apply here
to see if you're eligible to receive one of our cash loans now up to $2,500.