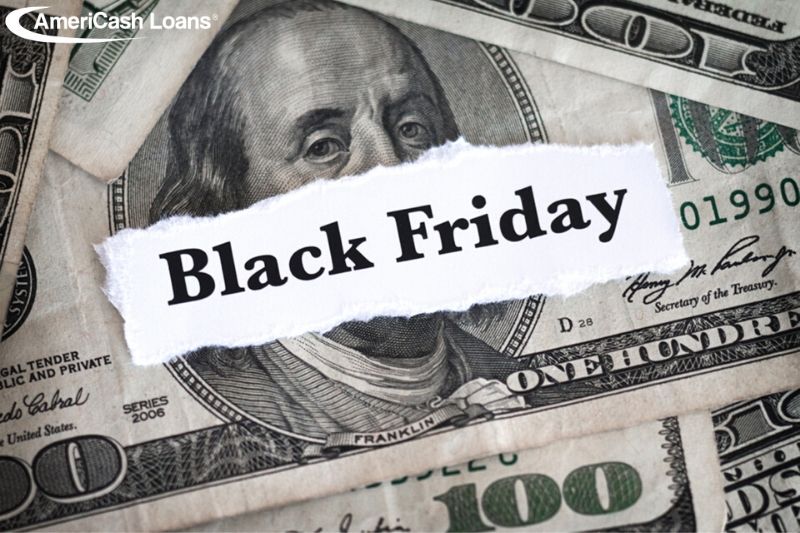 Black Friday Shopping Guide
---
Black Friday shopping is only a few short weeks away. This popular shopping holiday can be rather overwhelming due to the vast amount of deals and the large number of consumers looking to save a buck. AmeriCash Loans has come up with a few tips to help make this Black Friday a success.
Plan "Must have List"
In order to take advantage of the many Black Friday deals it's important to start your planning early. Going into Black Friday without the proper preparation will lead you to over spend and waste time. In the weeks leading up to Black Friday you should start compiling a list of the gifts you plan on purchasing.
Do Some Recon
With your list established you can now start the research process. Your research should consist of studying print and online advertisements. When sifting through ads be aware that not every ad you see is necessarily a great deal. In order to identify the best deals compare prices and pinpoint the stores that offer superior savings. Great tools to use when price matching include websites like
FatWallet.com
,
PriceGrabber.com
and
PriceWatch.com.
Create a Budget
This step may seem obvious. However, Black Friday sales are strategically set up by retailers with the intention of selling consumers items they may not plan on buying. Door buster deals in particular are put in place to entice consumers. They normally feature limited quantities and a short time frame for purchasing, which can tempt even the most frugal shoppers into purchasing something they don't need. The potential for overspending is astronomical on Black Friday so sticking to a budget is crucial. A good tip to help you hit your budget is to take out cash and leave your credit cards at home while shopping. This should limit the possibility of over spending.
Make It Fun
Sure Black Friday offers some great deals. Unfortunately, those great deals attract large crowds, endless lines and stressed-out retail workers. All of these factors have the potential to lead to a nightmare shopping experience. In order to make your Black Friday enjoyable make sure you're going into your day with the right mindset. A great way to make Black Friday fun is to bring someone who you enjoy being with. Whether it's a friend or family member it's better to have a shopping partner to keep you company while navigating through the large crowds and long lines.
Hopefully these tips help to make your Black Friday experience an overall success. If you find yourself in need of some extra cash this Black Friday, AmeriCash Loans can help. AmeriCash offers fast and easy installment loans.
Apply online now
or find your nearest
store location
to you.