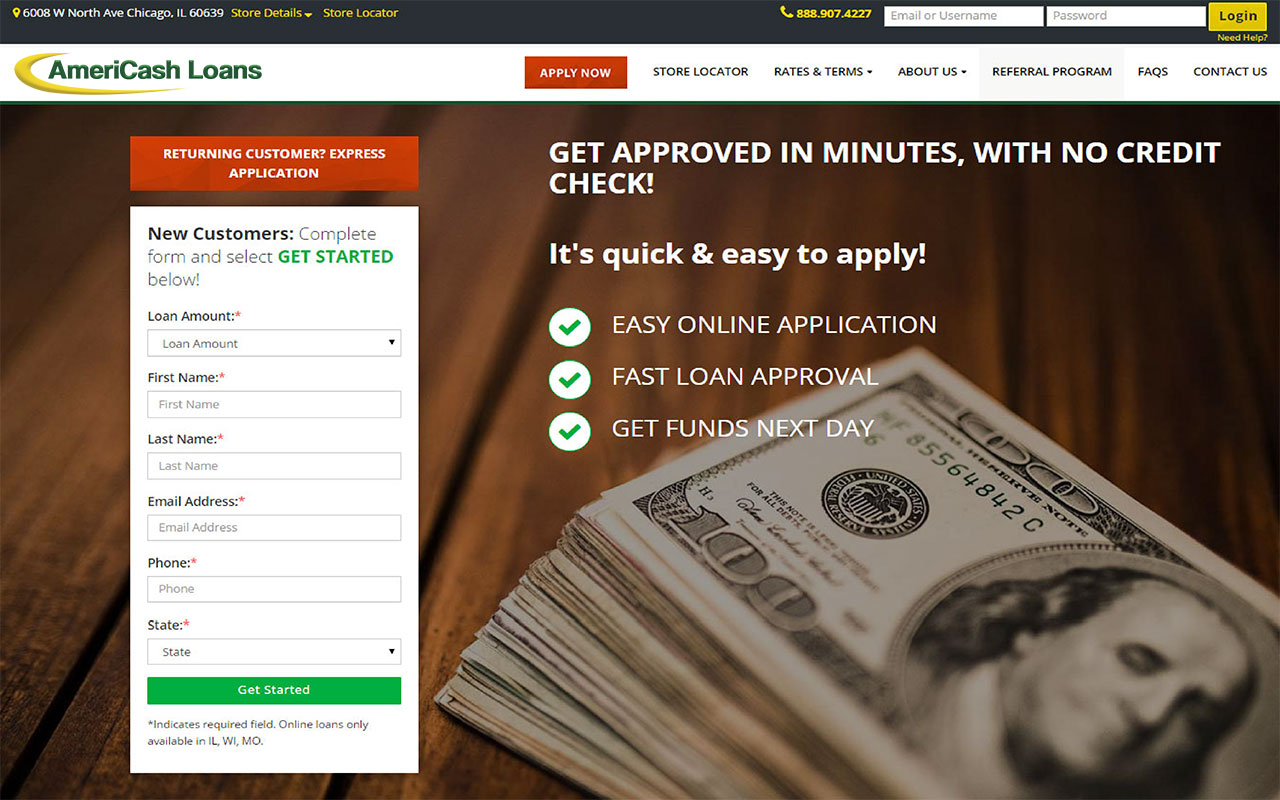 PR: AmeriCash Loans Announces Digital Customer Experience Redesign
"AmeriCash Loans"
"Apply Now"
---
Des Plaines, IL - AmeriCash Loans LLC. is proud to announce the release of our new updated website. With technology constantly progressing we feel it's the perfect time to unveil an innovative website. Not only do we have a new sleek look we have produced a much more user friendly site. Our number one goal when creating the website was to provide our customers with the best user experience possible.


To improve on our past website we have added many new features. We have integrated our social media pages in order to connect with you, the customers. We want to communicate with you in order to provide you with the customer support you deserve.You will also notice we have updated our AmeriCash Loans Refer a Friend program page. Our designers focused on making Refer a Friend much easier to use for you our loyal customers. By giving users the ability to refer their friends online you will have the opportunity to earn free cash from the comfort of your own home. Every time you Refer a Friend you could earn up to $100. It's that easy.


The biggest focus we had in mind while creating the AmeriCash Loans website was you, the customers. The new website is setup to get you the cash you need fast and easy regardless of weather you are online or in-store. Our restructured store locator page allows you to find your most convenient location and easy directions at the click of a button. We want to assure that you get to our store quickly and conveniently. For our online users, we have modernized the application portal's design and usability. You will be amazed by how simple the loan process has become thanks to our innovative AmeriCash Loans website.