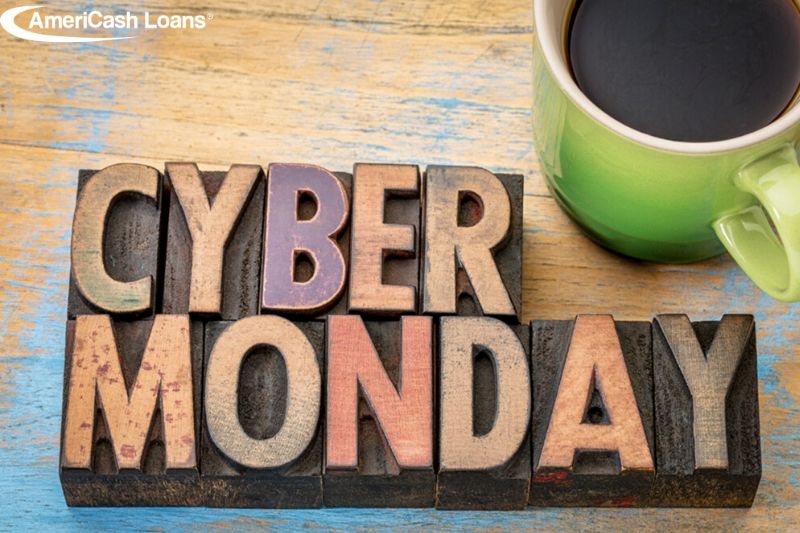 Cyber Monday Shopping Tips
"Save Money"
"Tips and Tricks"
---
Do you hate long lines, crowded stores and the overall chaos that comes with black Friday shopping? If you answered yes then Cyber Monday is the shopping holiday for you. Cyber Monday allows consumers the opportunity to take advantage of the same great deals that Black Friday presents without having to even leave your home. AmeriCash Loans has come up with a few tips to help you capitalize on all of the amazing online sales going on this Cyber Monday.
Plan and Bookmark your Favorites
In order to get the most out of Cyber Monday it's important to do some research in advance. You can do this by surfing your favorite retail websites to find out exactly where the items that are on your list are the cheapest. In order to find the best deals utilize price matching websites like
pricematcherz.com
or
amazon.com
. These sites will remove any doubt that you have found the best possible deal. With your shopping list identified it is time to bookmark each page in your designated browser. Having each item bookmarked will allow you to get directly to the items you intend on buying in the shortest time possible. Cyber Monday is notorious for slowing down website servers due to the high volume of customer traffic on retail site so bookmarking is going to save you time.
Set up Your Customer Profiles
With your online destinations booked mark and your research complete its time to start making you customer account in advance. Setting up your accounts can be the most annoying aspect of online shopping. It can feel like you are entering an endless amount of information from your credit card number to your billing address making a simple online purchase can be tedious. For this reason its best to have your accounts already set up so once you have your items in your cart you can complete your check out at the click of a button. This step will go a long way in maximizing your shopping time.
Open Your Email
While mass emails from retailers and online businesses flood your inbox and can be irritating. These emails can also be very useful in identifying great deals. Most large online retailers use their emails messages to provide specific promo codes that will allow you the customer to save even more money. In the days leading up to Cyber Monday be sure to open up all of your emails. You wouldn't want to miss the best Cyber Monday deals.
If you need a little extra cash to utilize all of the amazing sales this Cyber Monday AmeriCash Loans can help. AmeriCash offers fast and easy installment loans in store or online. Get up to $4,000 today to ensure you have the shopping cash to get every item on your list this Cyber Monday.
Apply online
or find one of our
locations nearest you
.