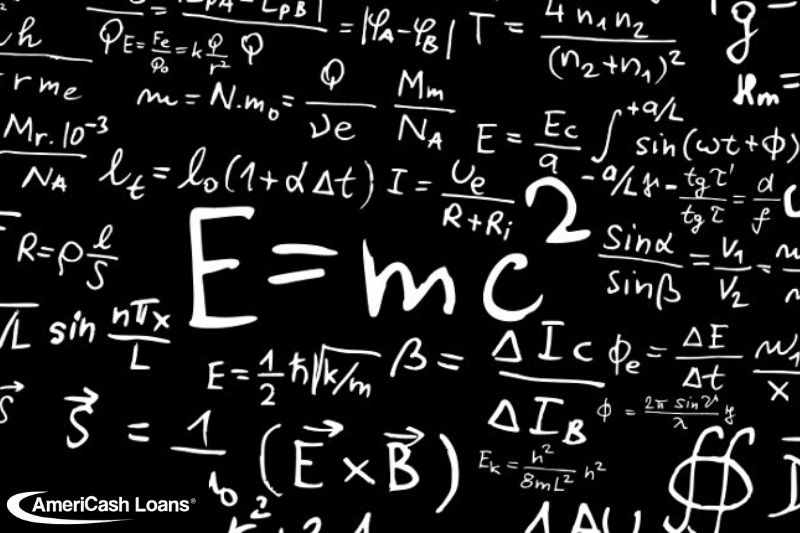 E = Easy Cash Loans²
"AmeriCash Loans"
"Apply Now"
"Installment Loans"
---
"I have little patience with scientists who take a board of wood, look for its thinnest part, and drill a great number of holes where drilling is easy."
While we at AmeriCash Loans certainly agree, and we're also pretty sure Mr. Albert Einstein was dissing his colleagues for their angry reception of his Theory of Relativity, we sure would like to make something in this life a little easier. What if we made it painless to get cash loans you need with simple and easy cash loans from AmeriCash Loans!? Yeah, we thought that might spark your inner Einstein!
2
) and we may not be Socrates, the meaning of life is… oh we just had it! We do however know quite a bit about getting you the easy cash loan that you deserve in a fast, convenient way that keeps you, our loyal customers, coming back.
At AmeriCash Loans, we're here to make your life easier, not more unmanageable. With our rapid loan processing system we make it easy to get cash loans. We do not require credit checks to provide a loan, nor do we report your information to the credit bureaus. We simply require proof of income, a valid photo ID and a checking account with a banking statement to get you approved for your easy cash loans.
No need for long unreadable chalked free-hand equations to slow us down. We can get cash loans approved for you and we won't have to worry about the black holes that some lenders place their applicants in while waiting for approval for your easy cash loan.