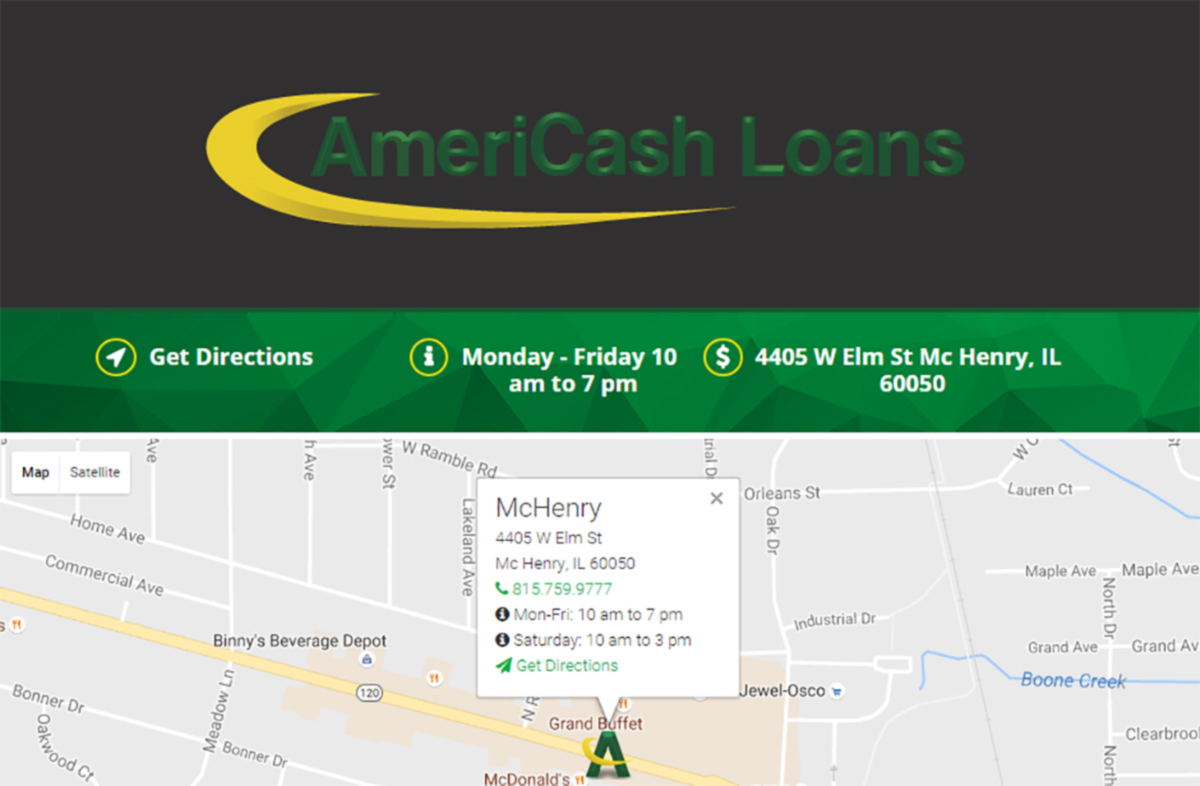 Grand Opening at AmeriCash Loans McHenry
"AmeriCash Loans"
Illinois
---
Have you ever asked yourself "where can I get loans near me"? Well if you're located in McHenry, IL you're in luck! AmeriCash Loans is happy to announce the grand opening of our new location conveniently located in McHenry, Illinois at 4405 W. Elm Street. The new and improved AmeriCash storefront will be celebrating its grand opening this Saturday, November the 5th at 10 a.m.

The grand opening in McHenry marks the beginning of a new era in a long relationship between AmeriCash Loans and the community surrounding McHenry, Illinois. The reason for our store location change is to ensure getting installment loans is fast, easy and accessible for our great customers in the area. Conveniently located on the bustling West Elm Street, the new AmeriCash loans is easy to access from anywhere in the McHenry community.

"Our new McHenry location was created with our customers in mind" said an AmeriCash Loans spokesperson. "We feel we have created a storefront that is inviting, comfortable and confidential. It is our newest location and we are excited to open our doors. If you are looking to obtain some extra cash, we can get you up to $4,000 fast and easily."

If you're still asking yourself "where can I get loans near me"? Then come visit us for our grand opening at 4405 W. Elm Street in McHenry, IL. Our friendly customer service representatives are looking forward to helping you get the cash you need! If you have questions or need further assistance please give us a call at 815.759.9777.