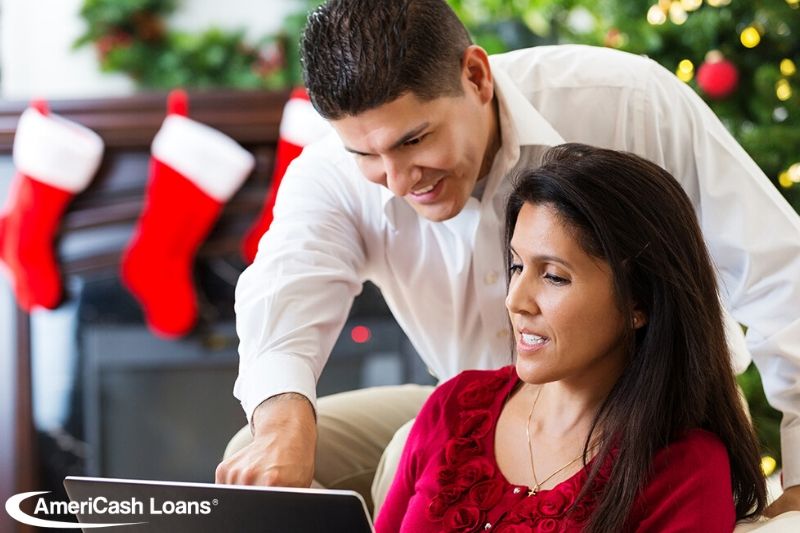 Holiday Shopping Guide 2016
"Save Money"
"Tips and Tricks"
---
The holidays are a time for giving and good cheer. Unfortunately giving can come with large price tags and financial pressure. If you have a long list of gifts to buy this holiday season it's time to get smart about holiday shopping. AmeriCash Loans has come up with some tips to help you get everyone on your list a gift on a budget.
Setting a Budget
Before starting your shopping spree take some time to evaluate the appropriate spending amount. It is important to note that while gifts are a large financial piece of the holidays there are other elements like travel, decorations and large feast that will consume some of your budget as well. In order to start your budget, evaluate how much over all you have to spend and disperse your spending money among the areas previously mentioned. A great tip that will help you avoid over spending is to leave your credit cards at home and use only cash when you are out holiday shopping. It's much harder to track your spending when using credit cards, which could lead to unwanted debt.
Plan Your Gift List
Preparation is crucial when it comes to holiday shopping. If you have a long list of people you are shopping for its important to prioritize your gift list. When you're prioritizing, keep in mind some people on your list are worthy of bigger gifts than others and that's OK. Set specific budget ranges for everyone on your list to ensure smart shopping.
Do Online Research
With your list and budget all set the last step before getting out and shopping is to do some online research. Doing price matching on every item on your list will help ensure you are getting the biggest bang for your buck. To find great prices use website like
Pricegrabber.com
,
Amazon.com
, and
Consumerreports.org
.
Avoid Impulse Buys
At this point you are ready to go out to kick off your holiday shopping. When you're out and about at your local mall it can be easy to become overwhelmed with the holiday spirit. Stores typically offer deep discounts to entice consumers to make unnecessary purchases. Bottom line; do not stray from your list.
If you're in need of some extra cash to get every gift on your list AmeriCash Loans is here to help. AmeriCash offers fast and easy installment loans online at
americashloans.net
or
in-store
.
Apply online now
to see how much holiday cash you are eligible for!