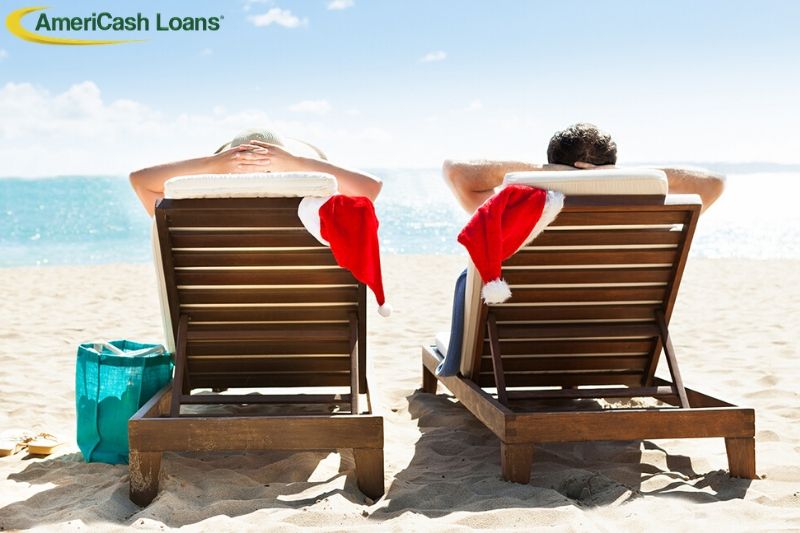 Holiday Travel Guide 2016
---
Whether you're traveling home or to a tropical destination, holiday travel can be stressful and expensive. At this time of year everyone seems to be traveling which leads to long lines, hordes of people and overwhelming traffic. AmeriCash Loans has come up with a few tips to help you avoid the hustle and bustle of Holiday traveling.
Do Some Research
In order to avoid endless traffic and long lines start planning your trip in advance. For those who are road tripping do some research on alternative routes that will help you beat the traffic. For those who are flying make sure to check your airlines specific restrictions on checked bags and carry-on's. There is nothing worse than having to rearrange your bags at the airport to avoid extra fees.
Download Travel Apps
The app market for Apple and Android are filled with hundreds of time saving apps that will make your holiday travel a bit easier. Our favorite app for travelers catching flights this holiday is
GateGuru
. This app is your all-in-one travel assistant. You are able to create a detailed itinerary which includes security wait times, flight delays, gate changes and even an airport restaurant guide. If you are heading on the road this holiday season try downloading
GasBuddy
. This helpful app will help you find the nearest gas stations with the lowest priced gas. Using these apps will save you time and money while traveling.
Travel on off-peak days.
The day before Christmas and the day before New Year's Eve are the most traveled days of the year. If you have the flexibility to avoid traveling those days we highly recommend it. Peak-day traffic on the roads and at the airports will only add stress to your holiday plans. A great way to avoid long lines and traffic is to travel on the holiday itself. The volume of travelers is almost half the number of the peak-travel days.
Leave at the Crack of Dawn or Late at Night
No matter if you are taking a plane, train or a car to your destination leaving around 5 am or waiting till around 9 pm will allow you to miss the mid-day hustle and bustle. While, it may seem inconvenient to travel at these times you can always take a nap when you arrive safely to your destination!
If you are traveling this holiday season and are in need of some extra cash AmeriCash Loans is here to help. AmeriCash offers fast and easy installment loans. Apply today
in-store
or online at
AmeriCashLoans.net
. From our AmeriCash Loans family to yours Happy Holidays and travel safely wherever your destination may be!