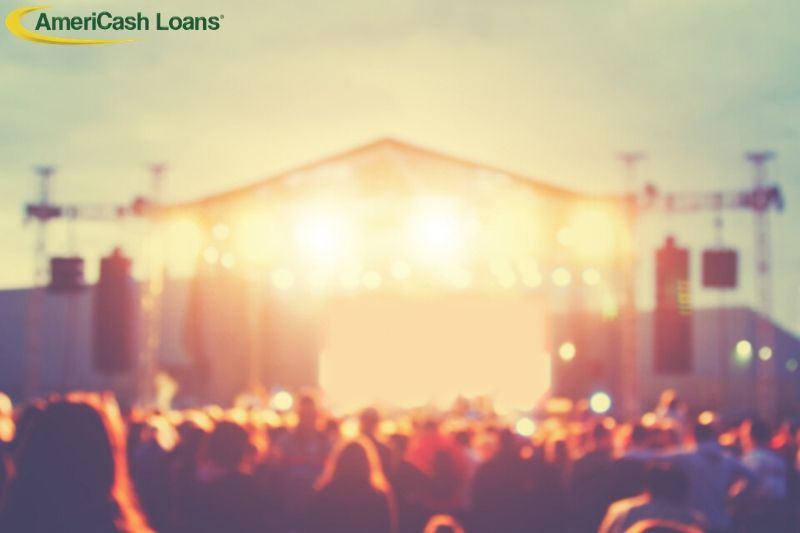 Lollapalooza 2016: Survival Guide
---
Lollapalooza music festival kicks off this weekend at Grant Park in Chicago. This year marks the 25th anniversary of the popular festival. Unlike the past, Lolla will be expanded to four days this year to satisfy Midwestern music fans. Enduring 4 days of heat and large crowds can be very tiring. AmeriCash Loans has some tips to ensure you will be ready to have an amazing Lollapalooza 2016!

Getting to and from Lollapalooza
This year Lollapalooza is expected to host over 400,000 fans over the 4-day music festival. With crowds that size there is sure to be overwhelming traffic in downtown Chicago. There is no parking available on the festival ground however, you could try to find a spot at one of the many local parking garages in the area. Just be aware that prices at these lots will be very expensive due to special event rates. For those reason we recommend using public transportation for a stress-free commute. Both the CTA L line and the Metra train system will deploy extra trains to fulfill the increase in riders. Another great option to get to and from Grant Park is the Divvy bike share program. Divvy plans on having bike valet stations on Michigan Avenue and Jackson drive. The valets will be open from 11 am to 11 pm. No matter how you decided to get to Lolla plan ahead and expect more traffic than usual in downtown Chicago.

Pick a Meeting Spot
With huge crowds expected at Lollapalooza it may be harder than you think to get in contact with your friends. Cellphone signal is notoriously hard to come by while attending this incredible music festival. It is very easy to get separated from your friends when maneuvering your way to the front of the stage at your favorite band's set. So it is absolutely crucial to set up a meeting place once you arrive at the festival. It's never fun to get separated from the pack while attending a music festival.

Watch the Weather Reports
You can always count on Chicago for unpredictable weather. Over the past few years Lollapalooza fans have dealt with rather sporadic severe weather during the event. Currently rain is expected on two of the four days this weekend so be sure to prepare wisely. When it is not raining this weekend it will be hot. Really hot! With that being said be sure to dress accordingly. It also never hurts to bring a poncho, so you can stay dry during the inevitable rain which seems to come every Lollapalooza.

AmeriCash Loans hope these tips help Lollapalooza 2016 be the best one yet! If you are in need of a little extra cash to make your Lolla-experience even better we've got you covered. We can get you a same-day cash loan just in time for the big event! Just visit one of our neighborhood locations to get funded!
Your Money. Your Choice.
Contact Us | Apply Now | Store Locator