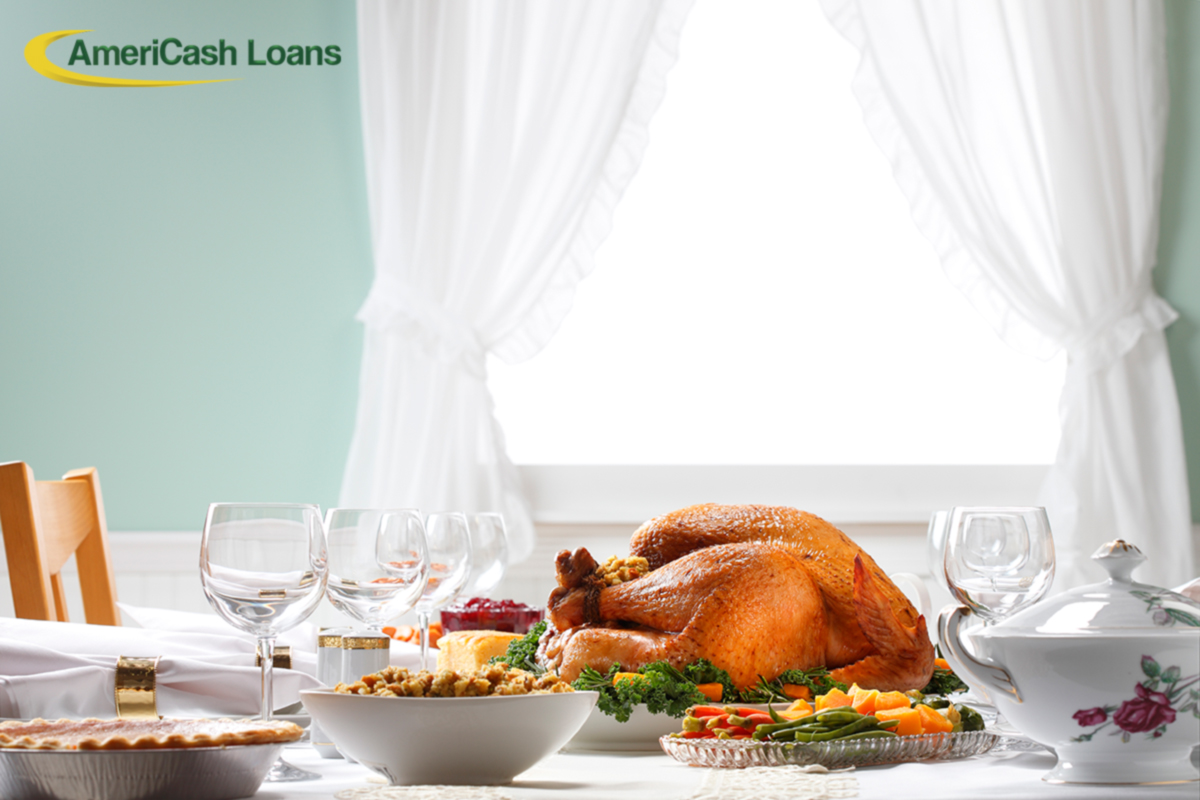 How to Save Money on Thanksgiving Dinner
---
Thanksgiving is an important time of the year for many people across the country. It is a time where we all come together to give thanks for all that we have. For a majority of people, Thanksgiving dinner is a large part of that special day. We all gather around the dinner table and enjoy filling ourselves with a bunch of great food. For some of us with large families, the dinner can prove to be a bit costly. AmeriCash Loans has come up with a few helpful tips and suggestions to help keep the cost down on a great Thanksgiving dinner.
Only Serve Food Your Family Likes
What's the sense of making food that no one is going to enjoy? Although there are tons of "traditional" Thanksgiving foods, many people do not actually like to eat them. This is a guaranteed way to waste money by making dishes and food that no one will end up eating in the end.
Plan Ahead For Leftovers
Do not let your leftovers go to waste! We all know that the next couple days after Thanksgiving provide us with a lot of leftover food. An easy way to make good use of these leftovers is to come up with some creative dishes. Create some meals that are different from your big Thanksgiving dinner and you will surely not be wasting any of that great food!
Bring a Dish to Dinner
Just because you are hosting Thanksgiving dinner at your house doesn't mean that you can't ask your guests to contribute. Make Thanksgiving dinner a potluck and have others bring a dish of their own to combine and make a fantastic dinner that everyone will enjoy. Not only will this save you extra money, it will also save you some time on making all of the dishes and the stress of providing everything!
Stock Up On Great Deals
The most expensive items are not always the best. Finding deals on Thanksgiving items can be a great way to save some extra cash while still providing the best Thanksgiving possible. Be on the lookout for some great deals that are available leading up to the holiday. In the end, you will be saving yourself plenty of cash that way.
AmeriCash Loans wants to make sure that you have the greatest and most successful Thanksgiving possible this year. If you need some extra assistance this holiday season
apply online now
or visit one of our
store locations
.