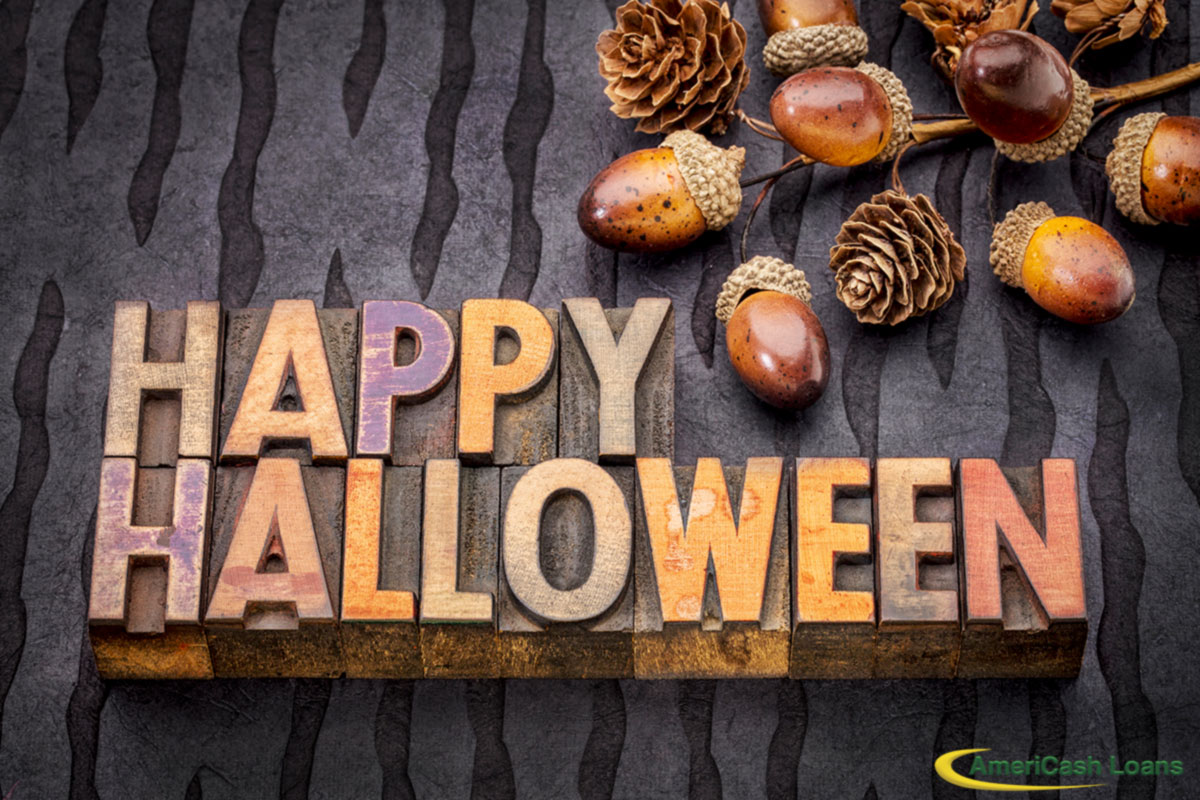 Trick or Treat Your Wallet
---
It's that time of year again; Halloween is just around the corner. While, Halloween is arguably the most fun holiday of the year it can be a very straining holiday for your wallet. According to The National Retail Federation the average American spends roughly $77 on costumes, candy and decorations each Halloween. $77 seems like a big expensive for a Holiday that only last one night. AmeriCash Loans has come up with some tips to help you save money this Halloween!
Costumes
The first thing you normally think about when it comes to Halloween planning is what am I going to dress up as this year? Many people spend the entire year plotting their extravagant costume. While, those types of Halloween-fanatics will have great costumes they will likely be spending a lot of money to gather each part of the costume. There are always some cheap alternatives to help cut the cost when putting together a costume. A great place to start your search is your local thrift shops. Stores like Goodwill, Ragstop and other second hand shops have many retro treasures that can be key in putting together an awesome original costume. The best part is that items found at thrift stores normally range between $5 to $10 per piece. The low cost and vast variety of costume items make thrift store's the best place to find a cheap Halloween costume.
Candy
Candy is the absolute center piece of Halloween. Weather it's for handing out to door to door trick-or treaters or supplying a party it's important to be budget conscious. While, its most people first instinct to buy their candy at a pharmacy or supermarket this is not the best way to get the most bang for your buck. Prior to going shopping anywhere it is crucial to go over exactly how much you have to spend on candy and budget accordingly. Once your budget is set we recommend visiting your nearest buy in bulk store. A store like Costco sells giant bags of individually wrapped goodies for a fraction of the price of other retailers. Shopping at bulk food stores will make your wallet happy and the neighborhood trick or treaters even happier.
Decorations
When it comes to decorating your home for Halloween it's important to be crafty. Pre-made decorations can get very expensive for a holiday that only comes once a year. For this reason it is important to be resourceful and make your own decorations from home. If art and crafts is not your thing then another low cost alternative is the dollar store. If you venture out to your local dollar store you are sure to find some low priced pre-made Halloween decorations. The best part about exploring the dollar store for decorations is that you'll almost certainly stay under your budget due to the low prices.
If these tips don't do the trick AmeriCash Loans can get you the extra cash you need this Halloween.
Apply online now
or visit one of our
store locations
to get funded today!