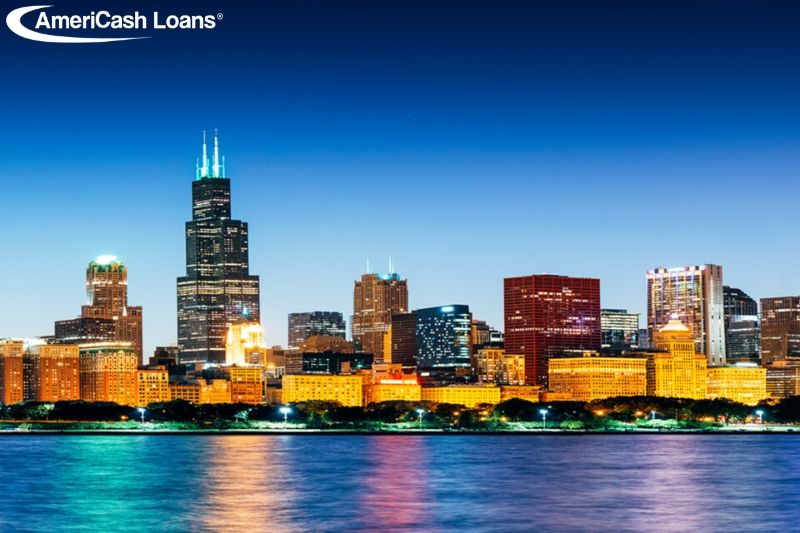 Trips on a Tank: Chicago
"AmeriCash Loans"
Illinois
"Save Money"
Vacation
---
With the price of airline tickets and vacation package at an all-time high, it can be expensive to take a relaxing weekend getaway. Don't worry; AmeriCash Loans has you covered. We've mapped out some cost effective road trip destinations you can reach using just one tank of gas.

New Buffalo Beach, Michigan
If you're looking to explore the great outdoors, New Buffalo, Michigan is the perfect quick trip for you. This popular weekend getaway is located just 70 miles from downtown Chicago so you'll get there in just under two hours. Beside its close proximity, New Buffalo has become a hotspot for Chicagoans looking for a change of scenery. There is little something for everyone, whether you're into lying by the beach, hiking lakeside trails or grilling up a nice meal, you are sure to enjoy your weekend getaway at this beautiful waterside gem.

Wisconsin Dells
Located only two and a half hours away from Chicago, the Wisconsin Dells is a great spot for some family fun. The Dells are home to more than 100 different attractions, so there's no shortage of things to do in the Dells. While visiting be sure to visit Noah's Ark waterpark. The park offers more than 50 waterslides and a number of family friendly activities that everyone in your family will enjoy. There is no better way to stay cool this summer than spending a weekend experiencing the wet and wild water parks of the Wisconsin Dells.

Starved Rock State Park
Illinois most popular state park is only a quick trip from the heart of Chicago. There are a number of reasons why Starved Rock is regarded as the number one attraction in Illinois. The park features 2,630 acres of beautiful canyons and breathtaking waterfalls. If you're in the mood for hiking, Starved Rock is home to more than 13 miles of well-marked trails. If hiking isn't up your alley, the park is located on the banks of the Illinois River and offers some great water-based activates. Whether you decide to fish, rent canoes or partake in an eagle-watching river cruise, Starved Rock is the perfect Illinois based weekend getaway.

If you are planning an end-of-summer vacation and are in need of some extra cash, AmeriCash Loans has you covered.We offer quick and easy loan options that will get you the cash you need in just minutes. Apply here to get started now!
Your Money. Your Choice.
Contact Us | Apply Now | Store Locator