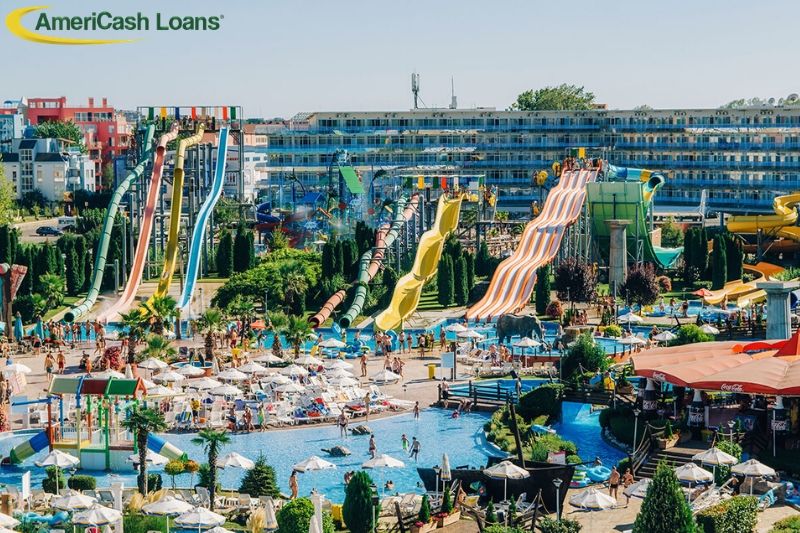 Trips on a Tank: Wisconsin
"AmeriCash Loans"
"Save Money"
Vacation
Wisconsin
---
With summer passing quickly, it is the perfect time to plan out a last-second weekend getaway! AmeriCash Loans has added yet another stop to our trips on a tank series. This week we wanted to bring our Wisconsin customers a few cheap vacation options that will help you end your summer on a high note.

Lake Geneva WI
If you're looking for a weekend getaway filled with outdoor activities look no further than Lake Geneva. A cheap vacation spot to stay during a trip to Lake Geneva is Big Foot Beach state park. The park features a number of modern campsites just steps away from the beautiful lakefront. If camping isn't your thing Big Foot Beach has other activities to offer, like vast hiking trails, fishing piers, marked swim areas and boat rentals. If you're looking for some more relaxing outdoor activities be sure to hop on the Lake Geneva Cruise line. The tour is narrated by great tour guides who will introduce you to the history of the lake. The cruise also features some great views of the historic downtown area.

Wisconsin Dells WI
The first thought that comes to most people's minds when thinking about the Wisconsin Dells is water parks. Yes, the Dells has a vast selection of amazing water parks. However, the Dells also offer many more attractions. If you're a chocolate lover be sure to test out two of the Dells famous fudge stores. Both the Original Wisconsin Dells Fudge shop and Swiss Maid Sweets make fresh fudge daily, it's no wonder each have won national awards for their amazing fudge. Once you have had your fill of delicious sweets you'll want to sit back and relax. There is no better way of relaxing than taking in a movie at the Big Sky Twin Drive-in Theater. Big Sky is not just any theater; it's a 1950's themed outdoor drive in theater. Taking in a movie in the great outdoors is sure to be a blast for the whole family. The Dells is truly the perfect destination for a cheap vacation.

Madison WI
With hundreds of entertaining choices you will never be bored in Madison, Wisconsin. The city has a little something for everyone. Madison is home to one of the best zoos in the Midwest, the Henry Vilas Zoo. The Zoo's biggest attraction this summer is the arctic passage. The exhibit features monstrous polar bears, penguins and other amazing Arctic animals. After taking in the amazing sights of the Henry Vilas Zoo be sure to head to Madison's scenic lakefront. There are a number of inexpensive dining options right on the water so you can enjoy great food and even better views. Two great family friendly restaurant options to check out are The Lakehouse and The Boathouse. Both restaurants perched conveniently on the shores of Lake Mendota.
If you're in need of a little extra cash to plan one of our featured weekend getaways, AmeriCash Loans as you covered. AmeriCash can get you a loan thanks to our pre-approval system and easy online or in-store application process.
Your Money. Your Choice.
Contact Us | Apply Now | Store Locator