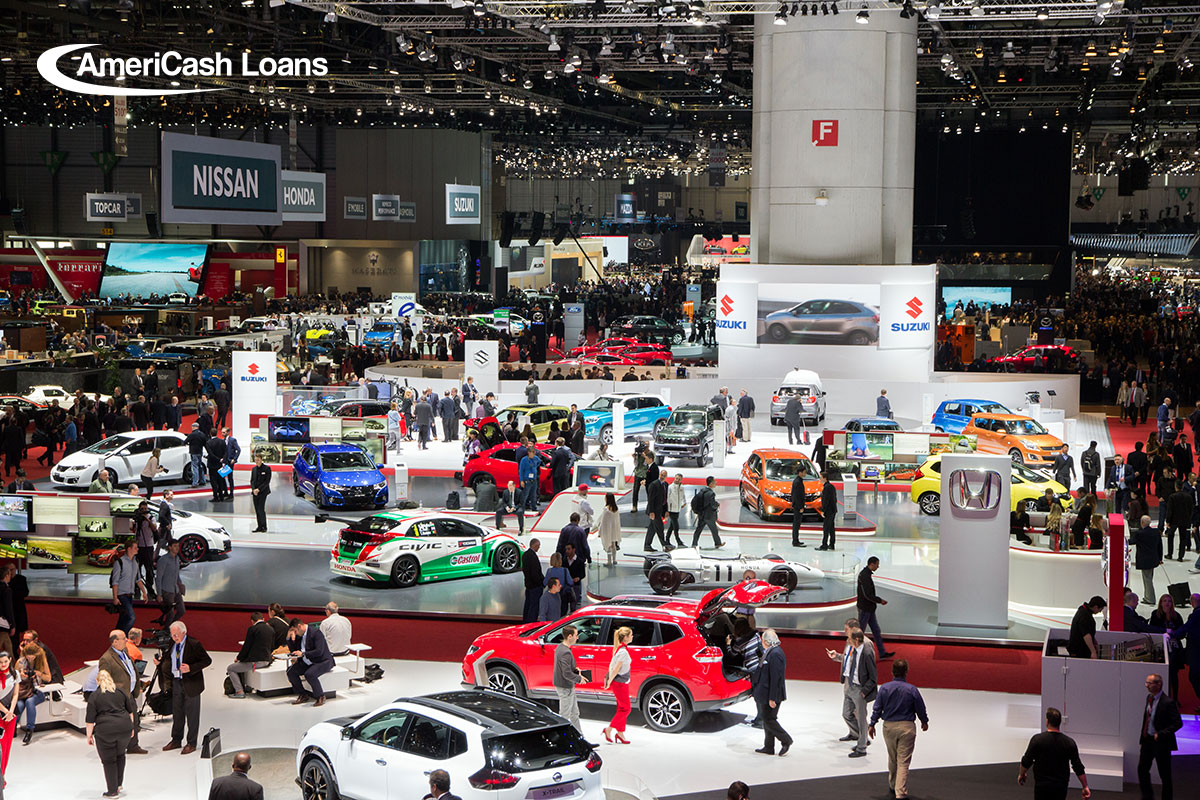 2017 Chicago Auto Show Guide
---
It's that time of year again car fans! The Chicago Auto Show is open this weekend at McCormick Place in the south loop. Whether you're in the market for a new ride or just want to checkout the latest car technology this is a can't miss event. If you are planning to attend this year's show AmeriCash Loans has a few tips to make your experience a great one!
Dress Comfortably
The Chicago Auto Show is the largest auto convention in North America. The keyword there is largest, so you will want to dress according. Plan on wearing your most comfortable shoes and loose fitting clothing. There is nothing worse than having sore feet while moseying around the 1.2 million square feet of awesome car attractions.
Don't Drive
Ironically we don't recommend driving to McCormick Center. The Chicago Auto Show attracts thousands of people daily which means bottleneck traffic and wasted time. Not to mention the parking prices at McCormick Place are rather expensive due to high demand during the show. Your best bet is to leave your car at home and take public transit, an Uber or even a
Divvy
bike. Unseasonably warm weather is expected this weekend in Chicago so take advantage of the sun and
Divvy
your way down the beautiful lakefront paths to the Auto Show!
Plan Your Trip
To ensure you have the chance to see everything the Chicago Auto Show has to offer you will want to plan ahead. Check out
the show floor map
to save time and avoid the overwhelming crowds. Once your route is all planned the most important tip to keep in mind while at the Chicago Auto Show is to have fun!
If you are in need of some extra cash to make this year's Chicago Auto Show the best one yet AmeriCash Loans can help. AmeriCash offers fast and easy installment loans of up to $4,000 without the hassle of title loans.
Apply online
or at an
AmeriCash location
today!