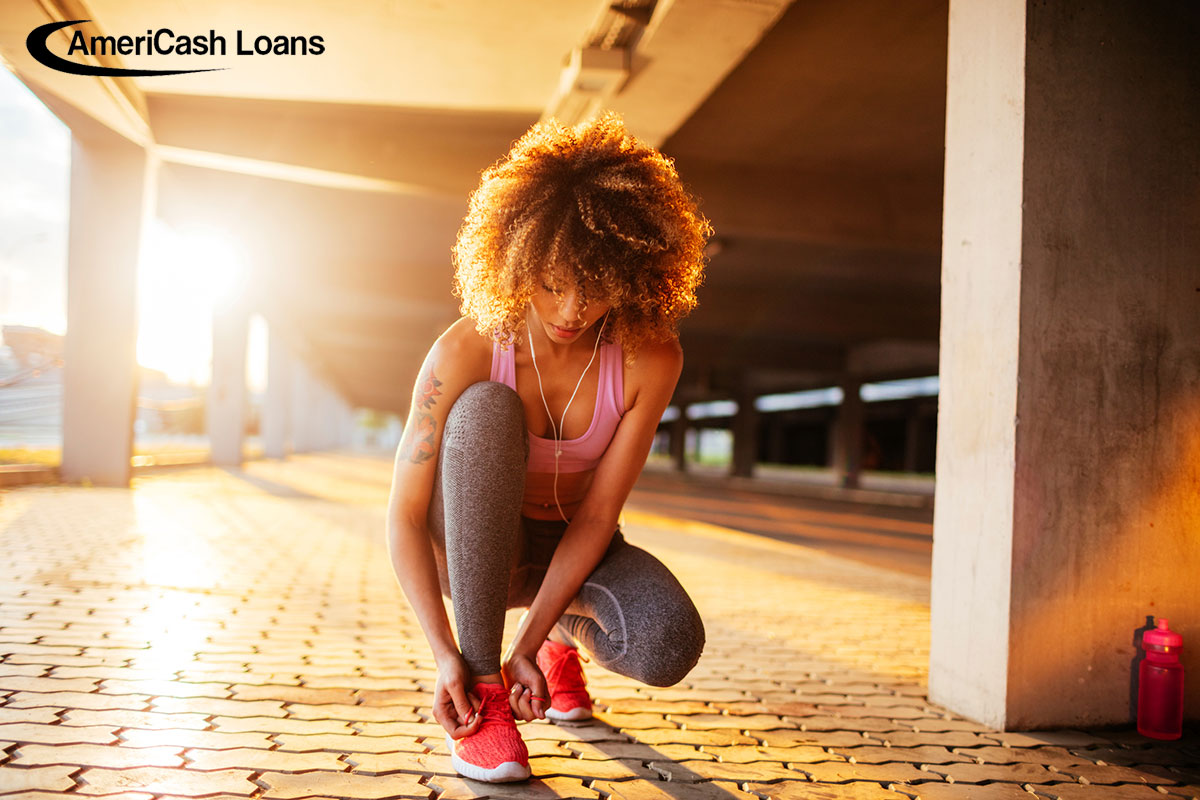 7 Ways to Stay Fit without the Gym
---
After a long, cold winter, it's time to eat healthy, shed extra weight, and get back in shape for swimsuit season. Although many gyms offer deals and promotions for summer memberships, you don't need to spend money to get a good workout. Warmer temperatures and longer days mean you have more options for how and when to workout. We've got 7 ways to get fit without buying a gym membership.
Take Your Workout Outside
Does your normal workout involve running on a treadmill and lifting weights? Why not take your regular workout outside? Now that it's not freezing and snowing, you can run on trails, paths, or even on the side of the road. If you have your own weights, take them with you and enjoy the fresh air while you lift. If you don't, substitute traditional weights for water bottles filled with water or rocks for the same effect. When you work out outside, you get to enjoy the fresh air, be a part of the world around you, and even work on your tan.
Go on a Hike
Going hiking is an awesome way to get in shape without feeling like you're working out. If you live near the mountains or a park, it's easy to get fit. Just go out on your own or with friends for a day in nature. Hiking up grades and navigating rocky trails works muscles you would target in the gym and muscles you didn't even know you had. After a day of hiking, you'll feel great for spending a day in nature with your friends and your body will reap the benefits.
Join a Team
Join a sports team at the local rec center or form a league with your friends. Playing outdoor soccer, baseball, or kickball is fun and good for you. When you're concentrating on the game and having a good time, you won't even notice how hard you're working out. Before you know it, you'll be in tip-top shape without setting foot in a gym. You'll probably even make a few new friends along the way!
Walk Your City
If you live in a city, big or small, you've got a great way to work out right outside your door. Take a day to be a tourist in the place you live. It's always interesting to see a side of your city that you didn't know existed, and you'll do a lot of walking. This might seem like a leisurely way to work out, but spending the day outside and moving around is a great way to enjoy your surroundings and shed a few calories. We'd say learning something new about your city is way more interesting than staring at the screen on a treadmill!
Try Something New
If you're the adventurous type, summer is a great way to try a new type of workout like rock climbing or yoga that might be slightly out of your comfort zone. If you go rock climbing, make sure you find an experienced group or instructor that can help you stay safe and learn properly. Rock climbing is a workout that your body probably isn't used to, so you'll feel the effects immediately.
Summer is a great time to try yoga if you haven't before. The yoga trend has exploded over the past few years, and as a result, there are many different types that you can practice in many different places. In summertime, many outdoor venues like Grant Park in Chicago offer on-site outdoor yoga classes for free or for a minimal fee. These classes are a great way to break into basic yoga and practice in a neat place. If you're interested, you can research yoga events near you online.
Do Your Chores
Chores are something we all have to do year-round, but cleaning and laundry don't have to be a burden. You can treat your chores as part of a workout plan and knock out two birds with one stone, all while saving money on a gym membership. When you reach to dust, push the vacuum, or get down on your hands and knees to scrub the floor, you're building muscle and flexibility.
Volunteer
If you love to volunteer, you can make your service work part of your workout plan. Volunteering to build houses or walk dogs gets you outside doing physical labor. Not only will you save money by avoiding the gym, you'll also get to help people. We'd call that a workout that's good for the body and soul!
If you need a little help with gear for a new sport or hobby or want to stick to a traditional gym membership, AmeriCash Loans has you covered.
Apply in store
or
online
today to get the cash you need fast.