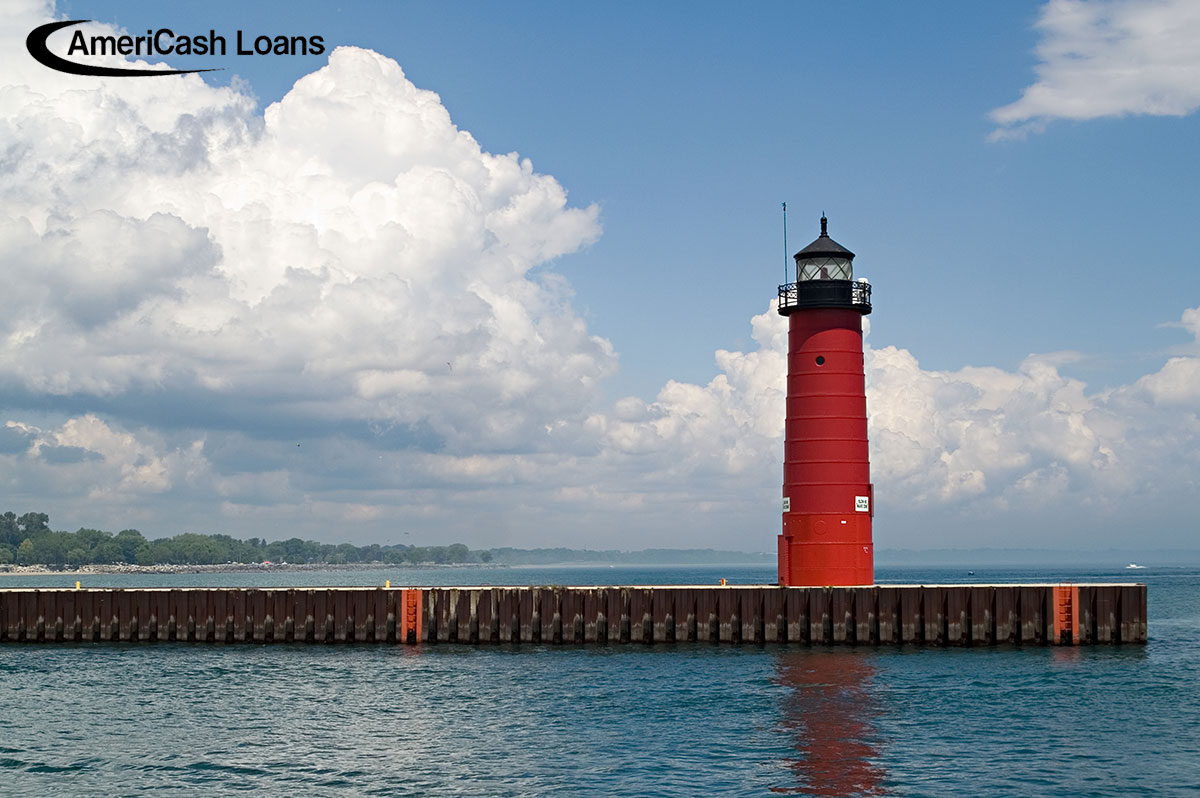 AmeriCash Loans Partners with 94.5 KTI Country to Give Away Wisconsin State Fair Tickets in Kenosha
"AmeriCash Loans"
"Giving Back To The Community"
Wisconsin
---
Hey Kenosha, do you have tickets to the Wisconsin State Fair yet? If not, you're in luck! We have partnered with 94.5 KTI Country to give away 32 tickets to the State Fair. All you have to do is show up at
AmeriCash Loans in Kenosha
from 4pm-6pm on Friday, July 27
th
or your chance to win a 4-pack of tickets to the Wisconsin State Fair! The State Fair is from August 2
nd
- 12
th
so you have plenty of time to enjoy the festival fun this summer!
Whether you're a history buff, a nature lover, or a city person, Kenosha, Wisconsin has something for you. Kenosha is located in the Southwestern corner of Wisconsin, along Lake Michigan. It boasts being the 4
th
largest city in Wisconsin and is a short drive from Chicago, Illinois. Kenosha has a colorful history that includes original settlement by the Potawatomi and Ojibwa Native American Tribes, growth into a shipping port, and finally establishment by its current name in 1850. Kenosha became a top producer of automobiles and played a part in the Civil War. Today, Kenosha is a bustling metropolis with a vast array of interesting and fun activities for visitors.
Visit the Museums
No matter which period of history or subject of study you're interested in, Kenosha, Wisconsin has a museum for you.
Kenosha Civil War Museum
Kenosha's Civil War Museum focuses on the contributions of the Upper-Middle West to the Civil War and contains authentic artifacts, a film center, a memorial gallery, and a gift shop. You can even see a film that covers the Midwest's role in the war and even witness a Civil War reenactment. Admission is $9.00 for visitors to the museum, but Kenosha residents get a $4.00 discount!
Kenosha Dinosaur Discovery Museum
If you have kids, Kenosha's Dinosaur Discovery Museum is an educational, fun place to spend a few hours or the entire day. In addition to the interactive exhibits for kids, the Dinosaur Discovery Museum displays the largest collection of meat-eating theropods and life-scale replicas of Tyrannosaurus Rex and Gallimimus Ceratosaurus. If you don't associate dinosaurs with Wisconsin, you will after this trip to Kenosha! Visiting the museum is free, an awesome perk for a whole day of play.
The Kemper Center
The Kemper Center has a vast history, interwoven with that of Kenosha itself. Originally, the Kemper Center was home to the Civil War era senator, Charles Durkee. In 1865, it became a boarding school for young women. The school passed through the hands of several different overseers, until 1878, when it also became the Mother House for the Western Province of The Episcopal Sisters of St. Mary. After 105 years of education, in 1974, the property became impossible to maintain, and the land and buildings were sold. To keep the center from being demolished, local residents and Kemper Hall alumni successfully fought to have the grounds placed on the National Register of Historic Places.
Today, the center sits on the grounds of a 17.5-acre park. Instead of classrooms, it contains a conference center, a historic chapel, Durkee Mansion, Anderson Arts Center, the state of the art Griffin Observatory, and acts as a popular Kenosha wedding venue. The Durkee Mansion and Anderson Arts Center has free admission, but gladly accept donations.
Durkee Mansion
During your visit to Kenosha, Wisconsin, take a step into the 1860s at Durkee Mansion. The mansion, part of the Kemper Center, was home to Charles Durkee and his wife, who both worked to improve the education system in the city of Kenosha. The mansion is decorated completely in the Victorian style and features the largest suspension stairway in Wisconsin. The mansion has free admission, although donations are greatly appreciated. This is a unique way to spend your day without spending a dime!
Ride the Street Car
To experience a historic loop tour of Kenosha, Wisconsin, hop on the restored electric streetcars. The streetcars travel a 2-mile loop, giving riders a great view of the Lake Michigan shoreline, passing by HarborPark, and driving through two historic districts, the downtown business district, and the METRA train station. This is a quick and cheap way to experience Kenosha's highlights. The fare is $1.00 for adults, or $3.50 for an all-day pass, which lets you hop on and off as many times as you'd like. Make sure you have exact fare when you board the streetcar, as they don't offer change.
See the Lighthouses
North Pier Lighthouse
Sometimes called the Pierhead Lighthouse, the North Pier Lighthouse was built in 1906 and stands 50 feet tall. The lighthouse is located at Simmons Island Beach and, though it's privately owned, is open to the public. The lighthouse still serves as an active lighthouse for Wisconsin's Kenosha Harbor.
Southport Light Station Museum
The Southport Light Station Museum is a seasonal attraction located at Kenosha's Simmons Island Beach. The Light Station is open from May-October and features the 1867 light keeper's house turned museum and 1866 lighthouse. The museum contains rooms restored to the 1907-1908 time period and exhibits on harbor history, lighthouse keepers, and fishing. On showcase is an authentic Fresnel lens on loan from the United States Coast Guard. The lighthouse is the third one to stand in its current spot, rising 55 feet above the ground. The lighthouse is no longer functioning, but you can request it be lit for special occasions like birthdays, anniversaries, and weddings. Visiting the light keeper's house and museum is free, but climbing the 72 steps to the top of the lighthouse is $10.00 for adults, a small price for a bird's eye view of Kenosha, Wisconsin.
Shop at Kenosha HarborMarket
If you love to see, smell, and taste locally made goods, the HarborMarket is the perfect activity for you. Kenosha's HarborMarket is a European-style market with local produce, baked goods, and arts and crafts. While you walk the market, enjoy the live music that streams from bands at three separate locations. It's free to enter and enjoy the market, and the only money you'll need is for spending on local souvenirs while you're there.
Tour the Jelly Belly Factory
Jelly Belly Factory tours are fun for the whole family. Located just outside of Kenosha, Wisconsin, the confectioner offers 35-minute tours every day from 9:00 a.m. to 4:00 p.m. Visitors are whisked away on the Jelly Belly train through the factory itself. As the train passes through walls stacked high with all kinds of candy, visitors learn facts and trivia about the candy and brand. At the end of the tour, each rider gets a free bag of Jelly Belly Jelly Beans as they pass into the gift shop, which offers free samples of any candy visitors would like to try. Jelly Belly tours are free and don't require a reservation.
Play 18 Holes
Kenosha, Wisconsin, offers a multitude of beautiful golf courses for resident and visiting golf enthusiasts. Between Brighton Dale Links, Kenosha Municipal Golf Course, and Petrifying Springs golf course, visitors can play every day of their vacation and never see the same scenery twice. These Wisconsin courses offer a variety of pricing packages that include 9 or 18 holes, food, drink, and golf carts.
If you live in Kenosha, Wisconsin, be sure to visit our
Kenosha, Wisconsin neighborhood AmeriCash Loans location
on July 27
th
from 4pm-6pm for your chance to win tickets to the Wisconsin State Fair. Or, if you need extra cash to fund your trip to Kenosha, Wisconsin, AmeriCash Loans is here. Apply at your
local store
or
online today
.