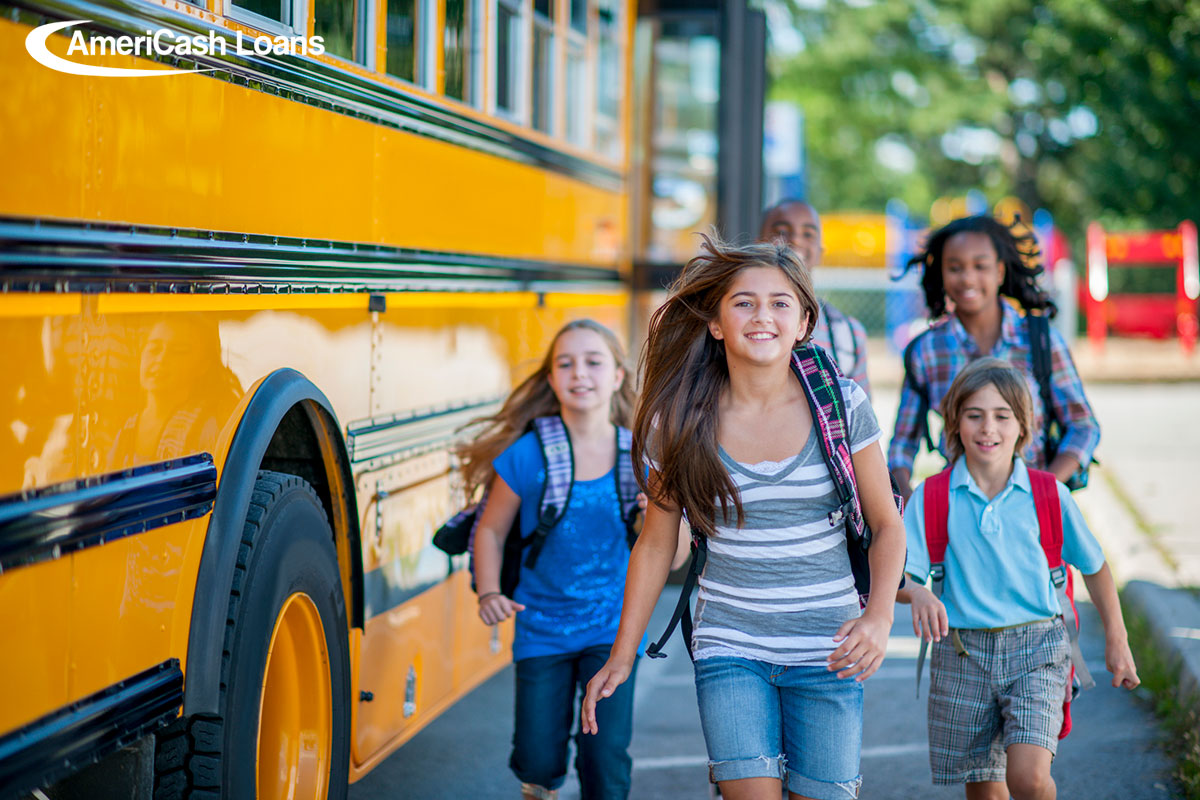 Back to School: Saving on School Supplies
"Save Money"
"Tips and Tricks"
---
Temperatures are still warm, but summer is drawing to a close, and that means it's just about back to school time again. If you have kids, this can be an expensive time of year, as back to school often demands all new school supplies, school uniforms, sports fees, field trip costs, and another year of tuition. However, using the simple tips in this article, you can save money this back to school season and focus less on your finances and more on the excitement of the new school year.
Assess What You Have
Before you go shopping, make sure you do a sweep of your home to find any extra school supplies that you may already have. A lot can happen in a year, and it's easy to forget what bought for back to school 365 days ago. Chances are, you may have extra notebooks and pens laying around the house, and using those first will save money for other school supplies you need.
Use Coupons
During back to school season, most major retailers have big sales to get people into their stores. Make sure you're checking the ads in your Sunday paper or your neighborhood circular for sales and coupons. Even if you're saving less than a dollar per item, that money will add up quickly. If you're not picky about school supply brands, you can use coupons on just about everything.
Shop the Dollar Store
The dollar store is a great, affordable source for school supplies all year round. Most dollar stores have everything from notebooks and pens to rulers and dividers. If you run out of something mid-year, you can head down to the dollar store for an affordable restock. Even if your dollar store doesn't sell everything for $1.00, you'll still save money with lower-than-average prices. Plus, you can stock up on dish soap, paper towels, and other household goods while you're there.
Go Thrifting
If your kids attend a school that doesn't require uniforms, you still face having to buy them new clothes for back to school. The best way to save on clothes that your kids will love is to go shopping a thrift store. The clothes at Goodwill, Salvation Army, and other secondhand shops are still of good quality, though they're much cheaper than buying clothes new. There's no reason to overspend on a back to school wardrobe, especially when your kids will probably outgrow their new clothes by next year.
Buy Off-Brand
If you're buying back to school supplies at an office supply store, go for the lesser-known brands on the shelves. If you buy Five Star notebooks or Lisa Frank folders, you'll pay more for the brand name. Buying off brand doesn't necessarily mean buying plain notebooks, pens, and folders. Your kids can still get colorful supplies featuring cartoon characters or bright designs for less.
Buy in Bulk
When you're buying school supplies, keep in mind that multi-packs of notebooks, folders, pens, and dividers will save money now and in the future. Bulk supplies cost less per item and you'll have more items for later in the year or for next year. This year's back to school shopping will be affordable, and you'll pay almost nothing next year!
If you need extra money for tuition, pricey uniforms, sports fees, or school supplies, apply for a loan with AmeriCash Loans today. Our application is fast, easy, and confidential, and you may have cash in hand as soon as tomorrow.
Apply online
or at
your neighborhood location
today!