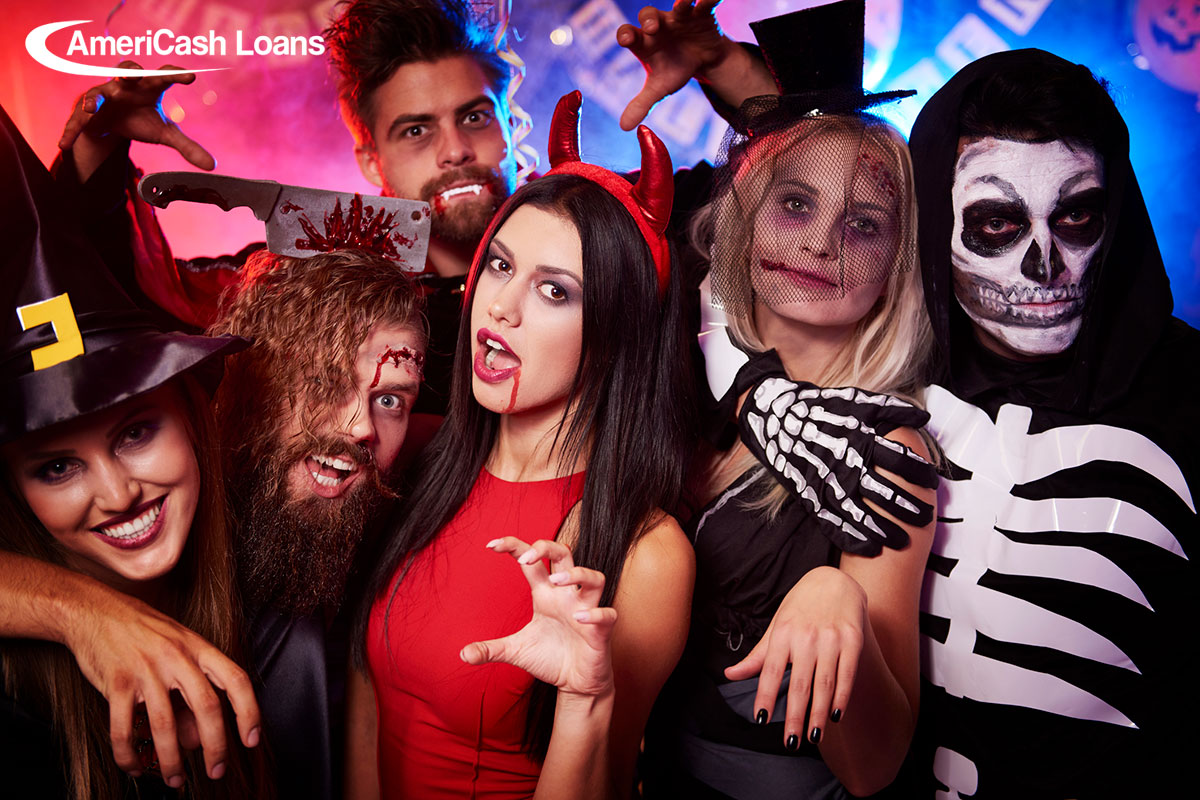 Budget Holiday: Halloween Costumes on a Budget
---
One of the most fun parts of fall is getting to dress up in a costume for Halloween. However, between the makeup, wigs, and fancy clothes you might need for your Halloween costume, costs can get out of hand quickly. If you're working with a tight budget, you can still put together a killer costume on the cheap. Read below to find out how.
Raid Your Closet
With a little creativity, the clothes you already have in your closet can transform into an amazing, DIY Halloween costume. Do you have a long, black dress and a string of pearls? Dress up as Audrey Hepburn in
Breakfast at Tiffanys
. Do you own a denim shirt, jeans, and a red headband? Rosie the Riveter it is! Or maybe you've got some old suspenders, glasses, and a collared shirt? Go as a nerd without spending a dime. You can even throw on a sports jersey and some tennis shoes and call yourself an athlete.
Makeup Your Costume
If you already own a lot of makeup, use it to your advantage. Makeup can transform you into a cat, zombie, or vampire this Halloween. If you've painted your face as your Halloween costume, you can spend minimal money on the rest of your outfit. For a cat, a pair of ears and striped shirt will do. If you're going as a zombie, shop at a thrift store for clothes that you won't mind destroying. When you use what you've already got in your home, you'll save money on an awesome DIY Halloween costume.
Use Household Items
Some of the most classic DIY Halloween costumes cost next to nothing to make. Dressing up as a ghost requires just an old bed sheet with eye holes cut out. Going as a mummy means wearing white and wrapping yourself in gauze or toilet paper. Need some fake blood for your vampire costume? The red food coloring in your pantry will do just the trick.
If you want to go a little fancier and purchase or rent a costume, turn to
AmeriCash Loans
. We've got your cash loan needs covered for whatever you need extra money for, from Halloween costumes to parties to candy and décor for trick-or-treaters.
Apply online
or
in-store
today.