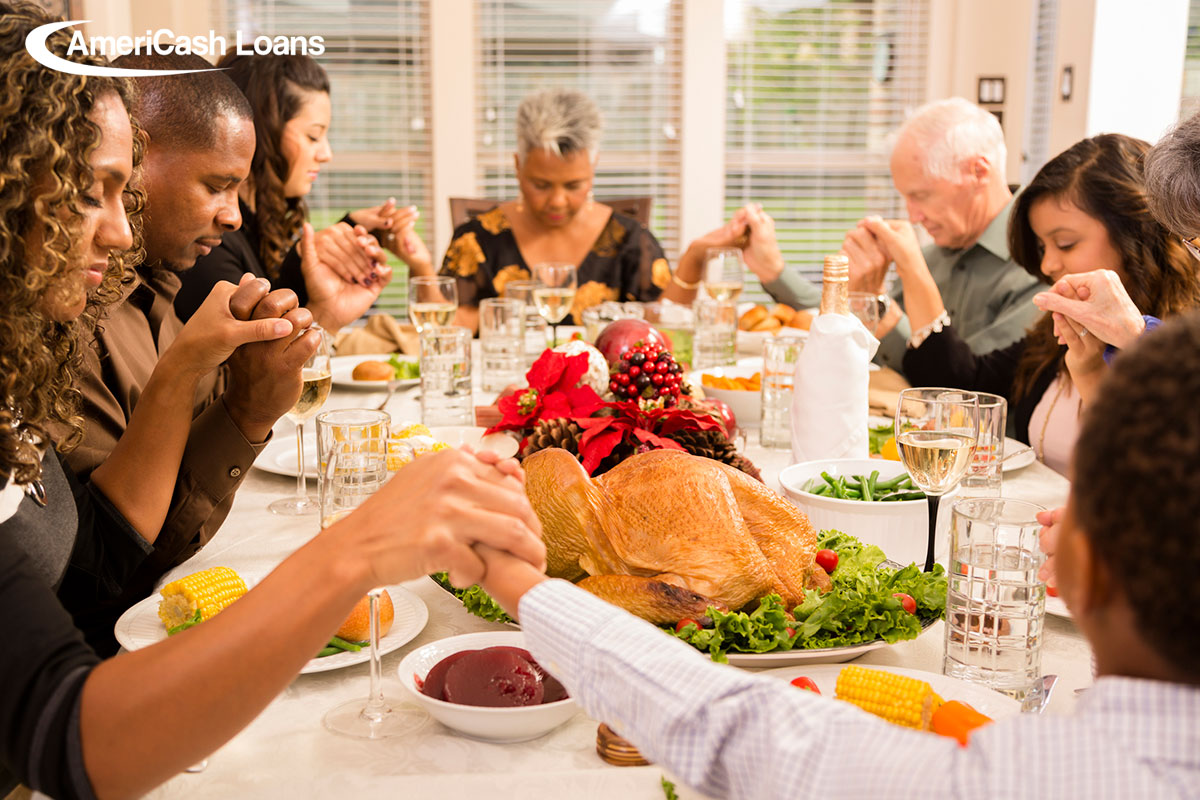 Budget Holiday: Hosting Thanksgiving on a Budget
---
Hosting your family and friends for a Thanksgiving feast is a huge honor and a great way to welcome the exciting holiday season. However, having to shop, prepare, and decorate for your Thanksgiving get-together can get stressful quickly, especially if you're on a tight budget. Don't let your financial woes stand in the way of the sentiments of gratitude and togetherness on Thanksgiving this year. Using the tips in this article, you can host Thanksgiving on a budget and eliminate the stress of traditional hosting.
Make it a Thanksgiving Potluck
If you're hosting a Thanksgiving feast for a large group of people, have them chip in. If you make the turkey and stuffing and then ask everyone to bring their favorite side, salad, or dessert, you'll save money and everyone will feel as though they contributed, bringing you even closer together than before. You can also ask people to bring wine and liquor, which will help save a lot of money and create variety at your Thanksgiving table.
Split the Cost of Groceries
If you are hosting a small Thanksgiving get-together with close family and friends, find a neighbor or friend who's doing the same and split the cost of groceries. When you buy in bulk together and then divide the food and cost, you'll save money and you won't be left with way too much food for your small Thanksgiving party. It's a win-win for you and your neighbor and truly captures the spirit of the season.
Stick to Your Shopping List
If you decide to make your Thanksgiving meal on your own, you can still save money and stay on budget by making a grocery list and sticking to it. Before you go to the store, make a detailed list of what you need for each dish that you plan to make. After checking your pantry for what you already have, divide your list into sections and give yourself a budget for each section. The key is sticking to this budget no matter what. Even if you have to eliminate a dish or two, it'll be worth the peace of mind you'll have from staying under-budget.
Don't Overdo It
Traditionally, we think of Thanksgiving as an all-out feast, during which we overindulge in food and drink. There's always too much food and an overwhelming amount of Thanksgiving leftovers. If you take a step back and take a look at your Thanksgiving menu, prioritize the dishes that mean the most or have the most sentimental value to you and your family or friends. Take a hard look at the plates that are left over and decide if you really need them or not. You can enjoy Thanksgiving just as much with 5 dishes instead of 7 or 2 bottles of wine instead of 4. Plus, you'll save money and stick to your holiday budget, leaving extra cash for unexpected expenses or holiday gift shopping.
Make the Most of Leftovers
You can use the Thanksgiving leftovers that you do have to save money on meals over the two weeks following Thanksgiving. Instead of just re-heating and re-eating your leftovers, reinvent them into new dishes to keep it exciting for your family. When you use the turkey as your main course, you'll eliminate the cost of having to buy expensive meat or protein at the grocery store for a little while.
Have you tried these tips but still need a little extra cash to make this Thanksgiving special?
AmeriCash Loans
is here.
Apply online
or
in store
today to get the money you need for all of your fall and holiday expenses, big and small.