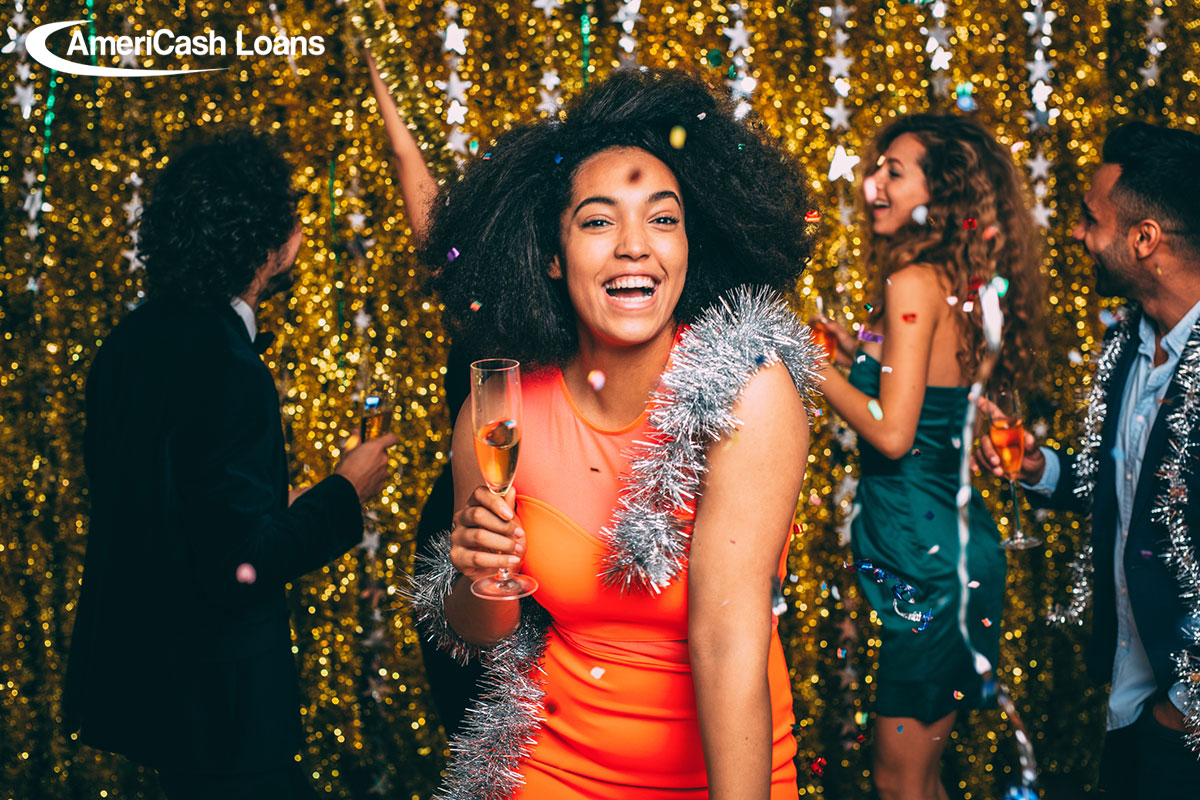 Checklist: Your Financial New Year
---
It's almost the New Year – and that means we're thinking of all of the things we'd like to be better at in the next 365 days. New Year's resolutions come in many forms, focusing on fitness, health, and career success, but it's rare that we set financial New Year's resolutions to increase our monetary well-being. In this article, you'll find 5 financial resolutions that'll help you get in tip-top financial shape over the next year. Some are easy, some are hard, but all of them are achievable and will make you a more financially rounded individual.
Pay Off Outstanding Debt
At this point, it would be very difficult to start the New Year off with no outstanding debt. However, you can still set a New Year's resolution to be debt free by the next time the earth takes a turn around the sun. Imagine yourself in one year, debt free. Then make a plan and put it into action. Setting and achieving small, measurable month-by-month or week-by-week goals is the key to achieving your overall New Year's resolution – to be debt free by January 1st of next year.
Begin Planning for Retirement
The earlier you start saving for retirement, the better. People who start planning and saving in a Roth IRA or through an employer retirement program in their 20s or 30s will save double or triple the money as someone who starts saving in their 50s or 60s. No matter your age, there's no time like the present to start saving for yourself later in life. Make it your New Year's resolution to start a retirement account and contribute regularly to it. Just think, at this time next year, you could be well on your way to a brighter financial future.
Start Saving in Earnest
In addition to saving for retirement, it's important to maintain a savings account to fall back on in emergency situations or to use for vacations or large purchases. Saving money is a commitment if you want to see your savings clearly grow. Set a New Year's resolution to put significant funds into a savings account this year. Just $40 to $50 per paycheck will add up to $960 to $1,200 by the end of the year. This time next year, you could be ringing in the New Year with a huge savings account.
Create a Change Jar
Using a change jar is an easy way to help build your savings with the pocket change you won't even know is missing. This New Year, resolve to put your extra change in the jar every night. After 365 days of penny-pinching, your small coins will add up to big bucks that you can deposit in your savings account or spend on something you've been saving for.
Become More Financially Savvy
One of the keys to being healthier financially is to understand your money and how it can work for you. To start educating yourself on the language and tech of the financial world, make a New Year's resolution to read a new financial education book every month. If you don't have the time to read a book every month, resolve to listen daily to a financial podcast or read 5 online financial news sources every day. You'll be amazed how much you'll learn in just one year.
In this New Year,
AmeriCash Loans
is here for all of your financial needs. Whether you need a lot of cash to pay for emergency medical expenses or a little extra money to make a birthday party more special, turn to us. Apply using our quick, easy, and confidential
application online
or at one of our convenient customer kiosks at your neighborhood
AmeriCash Loans location
.
Why not start the New Year with $100 in your pocket? You can when you refer your friends and family to AmeriCash Loans. When you successfully refer a friend to us, you'll get $100 and they'll receive a $50 credit toward their loan, just for knowing you. Earning is unlimited, so
get started now
!