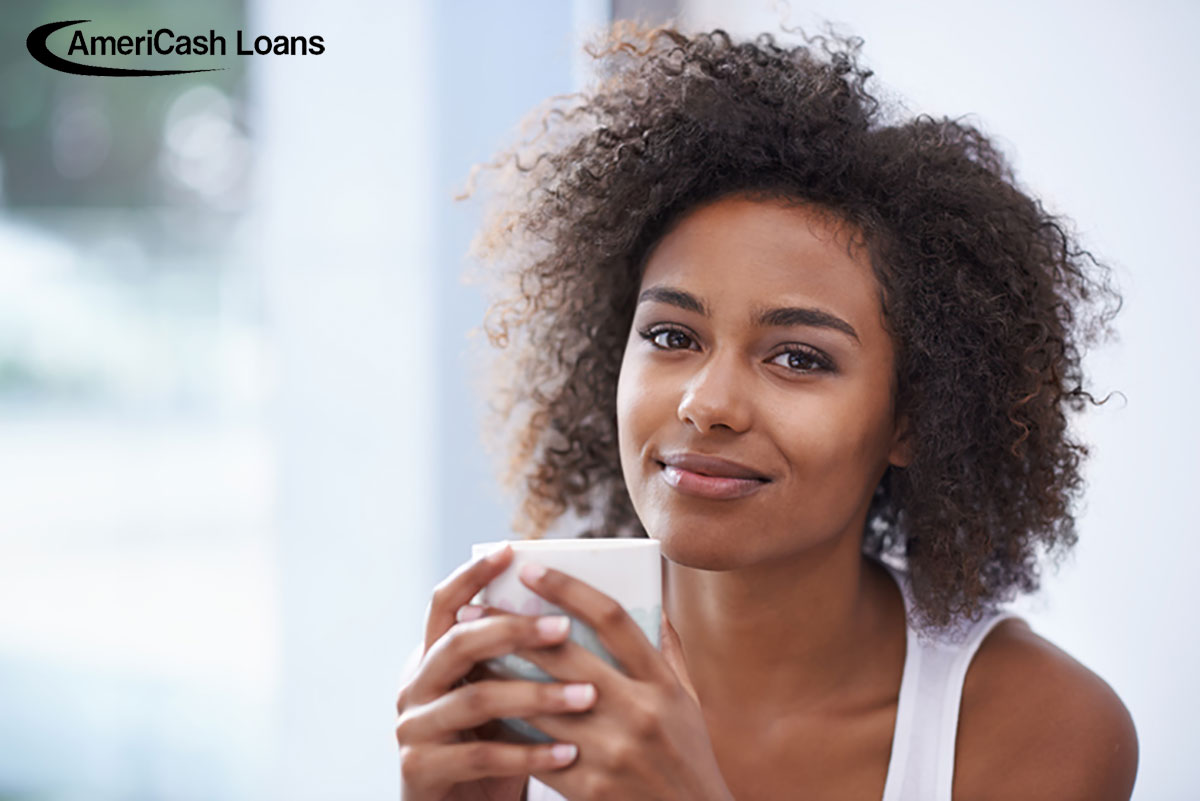 10 Easy Ways to Save Money Today
---
Are you saving money up for a big vacation? Do you want to build your savings account but don't feel you have extra money? Saving money seems a lot less daunting when you do it just a little bit at a time – and even small amounts will add up before you know it. You can make these ten simple changes in your life to start saving money today.
Make Coffee at Home
Running to a coffee shop for a beverage every now and then is a nice treat and a break from your routine. However, if going to a coffee shop is a daily (or multiple times daily) habit for you, you're throwing away cash that you could be putting into a savings account or toward your financial goals. A coffee drink at a coffee shop will cost you up to $6.00. If you're going to a coffee shop every day, you're spending $30.00 every week – that's $120.00 every month and $1,400.00 every year - on something that will cost you much less to make at home. With all of the varieties of coffee available at the grocery store, you won't be sacrificing your taste while you save money.
Bring Your Lunch
Going out to lunch every day is an easy habit to fall into. Even if you're eating fast food, you're paying much more for your meals than you would if you packed them and brought them with you to work. Packing your own lunches also gives you the opportunity to eat healthier and control your diet. If you don't have time during the busy week, plan ahead and pack your lunches on the weekend. That way, all you have to do is grab and go – and save money!
Eat Leftovers
Allowing leftovers to go bad in your fridge is the same as throwing money away. It's a huge waste to buy a bunch of food if you're not going to eat it. You can repurpose your leftovers into lunch for the next day to avoid waste and save money. If you feel like you'll be bored eating the same thing twice in a row, get creative and make something new with your leftovers to jazz them up.
Make a Grocery List
Going grocery shopping when you're hungry is an easy way to overspend without realizing it. Going to the grocery store without making a grocery list is almost as bad. When you plan your meals, make a list, and stick to it, you'll only buy what you need, ensuring that food doesn't sit in your fridge and go bad. You may not see a difference right away, but over time, you'll notice how easy it is to save money on groceries.
Buy Generic Brands
Speaking of grocery shopping, while you're at the store, don't fall into the trap of paying more for something just because it's a brand name product. Generic brands of cereal, bread, milk, medicine, and many other items often have the same exact ingredients as those made by well-known brands, but cost less, meaning you don't have to sacrifice quality in order to save money. If you're unsure if the products are the same or similar, check out the ingredients list on the package. For medicine, the grocery store pharmacist will be able to point you to a generic brand that works just as well as the brand name product.
Bike to Work
If you live close enough to bike to work instead of driving, you'll save money immediately and in the long run, plus you'll get to spend some time outside and get your daily exercise in. When you bike to work, you'll increase the amount of time between your car's gas station fill-ups, saving you money. You'll also save your car from the routine wear and tear it would sustain if you used it every day, helping you avoid costly repairs and maintenance down the road (literally).
Work Out Outside
Take advantage of the warmer months by
working out outside
and ditching the gym membership. Depending on what kind of gym or workout facility you visit, you can save hundreds of dollars every month to put towards your savings account or savings goals. You can run, take up outdoor activities, or get creative to replace your routine work out actions with similar ones outside. For instance, instead of lifting weights, you can lift bottles filled with rocks or water. You can take your yoga mat outside and breathe fresh air during your Sun Salutation.
Open the Windows
When outside temperatures cool down, open the windows instead of using the air conditioning. Letting nature cool your home has the potential to save you tons of money. During summer, open the windows at night and early in the morning to get colder air in your home so your AC doesn't have to work so hard during the day. As fall begins, you can leave your windows open all the time. Your house will be cool and fresh, and your savings account will grow.
Get Rid of Cable
Internet-based services like Netflix, Hulu, Amazon Prime, and HBO Go make it easy to watch all of the shows and movies you love without paying for cable. Cutting cable and only paying for Internet will save you at least half of what you pay every month, and subscription services cost much less than cable overall. If you want to catch up on news or sports, there are subscriptions out there specifically for you, or you can stay informed by going online.
Have People Over
If you're a social butterfly, you can still hang out with all of your friends and save money. Instead of going out to dinners or happy hours, have people over to entertain at your home. Buying drinks in bulk and cooking will save money, and your home is a much more intimate environment than a bar or restaurant. You can even have all of your guests chip in by hosting a pot luck or having your friends and family pitch for food and drinks.
If you need a larger amount of cash or want to boost your savings, AmeriCash Loans is here. You can take advantage of our
Refer A Friend
program and earn $100 for every successful referral your make to AmeriCash Loans. Earning is unlimited, so the more friends and family you can refer, the better!
AmeriCash Loans also has you covered for your cash loan needs. Get your money quickly by
applying online
or at your
neighborhood AmeriCash Loans location
today.