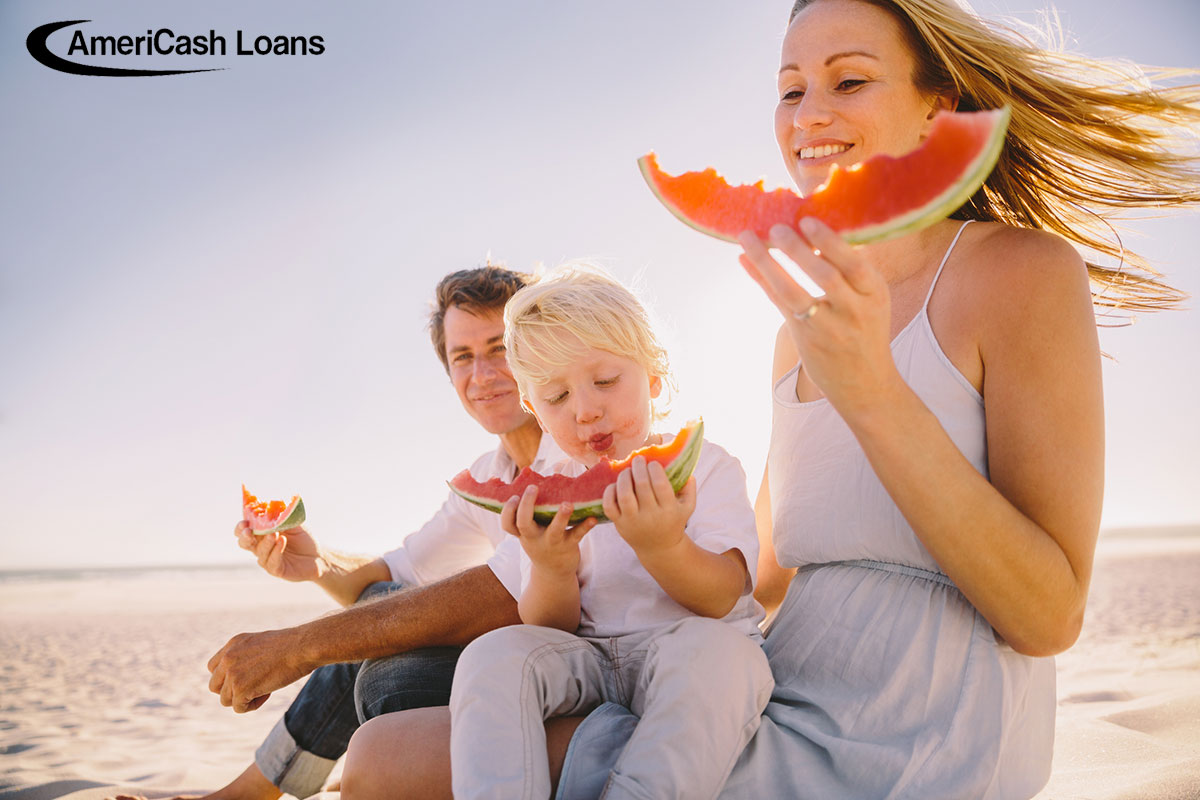 Summer Activities for the Family on a Budget
---
Summer is in full swing and that means most kids are out of school. If they're not at summer camp or enrolled in daycare, chances are they're looking for something to do. However, entertaining a family can get expensive if you're going to the movies, putt putt golfing, or out to eat. In this article, we've got a list of unique summer activities for kids that you and your family can enjoy together without overspending.
Have a Backyard Movie and Game Night
Staying in with your family can be just as fun as going out, and it'll save you lots of money without compromising your good time – not to mention it'll give you and your kids valuable bonding time. You can make an event out of the night by taking the whole family to the grocery store with you to plan dinner and snacks for the big event. Warmer summer temperatures make it easy to grill and spend the evening watching movies or playing board games in your backyard. Want to take it to the next level? Leave your cell phones inside and enjoy each other's company without interruptions. All that this summer activity will cost you is whatever you spend at the grocery store.
Plant a Garden Together
Planting a garden together has many benefits: you and your family get to spend time together, it costs next to nothing, and soon, you'll be growing your own fresh flowers, fruits, and vegetables. Planting a garden is fun for the whole family because each family member can choose their favorite grow-able food to plant. This summer activity will only cost you what you spend on seeds and soil, and you can easily stay under budget. Planting a garden is also a great summer activity for kids because it'll teach them where food comes from and how they can grow their own.
Host a BBQ Pot Luck
Want to entertain your extended family too? Throw a BBQ bash at your house and invite everyone over. To save money, have everyone pitch in and bring a food item and beverage to share. You can get your kids involved in the fun by getting in the kitchen together and cooking easy, kid-friendly food options like rice krispie treats or loaded macaroni and cheese. You can also let them add their favorite songs to the party playlist. When you share the costs, entertaining the whole family becomes a lot cheaper!
Visit Your Neighborhood Pool
If you're trying to beat the summer heat, there's no better way than to take your family to visit the neighborhood pool. Local public pools are often free or next to free to use and are open all day. Kids can play in the water and meet friends, and mom and dad can have some relaxing time next to the pool. This summer activity for kids will cost you only the price of snacks and drinks, which will be cheaper to pack and bring from home.
Take Advantage of Free Museum Days
Another great way to escape the hot summer days and spend time with your family is to find out when your local free museum days are. Often, you have to be a community member with a valid state ID to get in for free, but this summer activity for kids will help you spend time together and be a valuable chance for your children to learn. Art museums, history and science museums, and local community museums all offer free days.
If you want to treat your family to something more expensive, AmeriCash Loans is here. With our
Refer A Friend Program
, you can earn $100 every time you successfully refer a friend, family member, or coworker. If you need a little more cash than that,
apply for an installment loan
with AmeriCash Loans. We can get you the cash you need, fast.