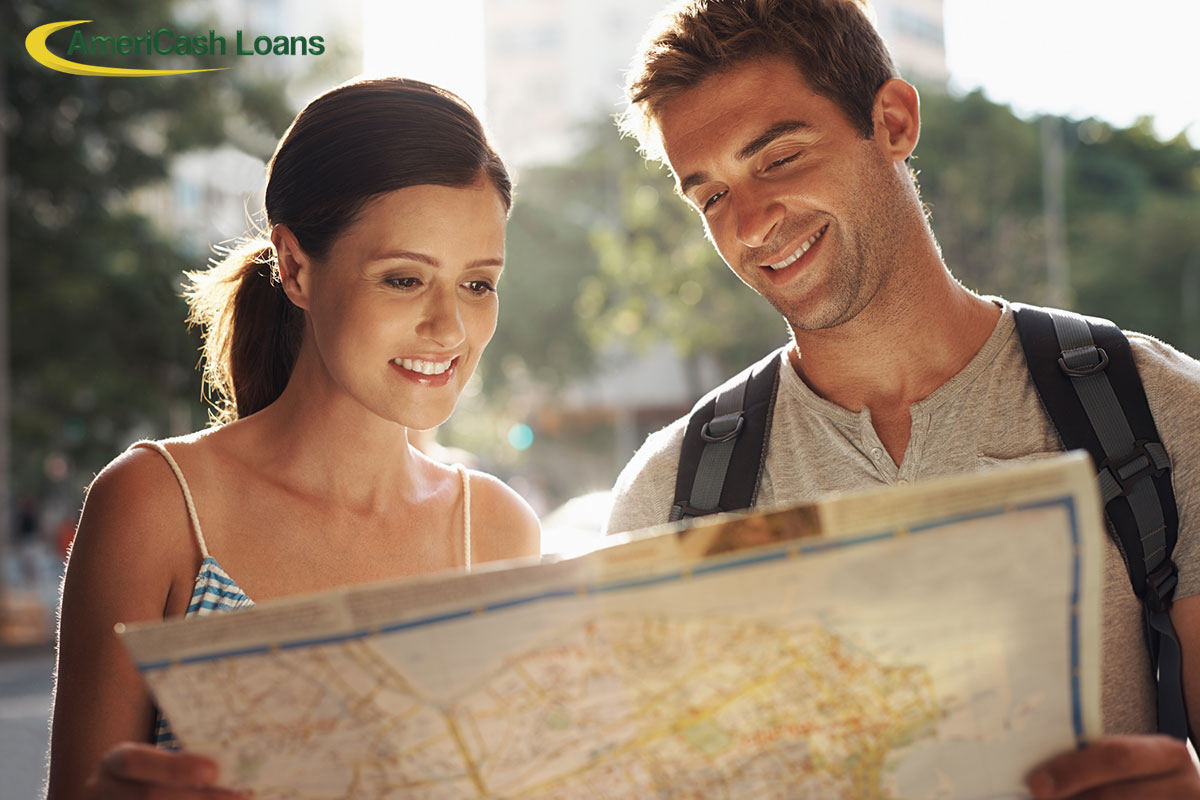 Fall Travel: 5 Most Affordable U.S. Cities to Vacation In
---
If you've got the travel itch, but you've also got a small travel budget, don't give up. There are plenty of ways you can stretch your budget to make your getaway the best yet. Whether you're going on a quick weekend getaway, opting for a staycation, or going on a big family vacation, creativity is the key to having a great time without breaking the bank. To help you plan, we've got 5 of the most affordable U.S. cities to vacation in below.
Kansas City, Missouri
Kansas City, Missouri, is a haven for the budget-savvy vacationer. Kansas City is one of the few locations where hotel prices have stayed the same, or even dropped, over the past few years. Once you've found an affordable hotel, dig into some of Kansas City's signature BBQ. Eating BBQ gives you the real Kansas City experience, and it's a high quality meal that never costs much. For entertainment, head out to museums (3 of Kansas City's art museums are free) and factories for their free tours. Make Kansas City your affordable vacation destination.
Nashville, Tennessee
Nashville, Tennessee is a mecca for cheap eats. Food trucks, diners, and cafes all offer an authentic taste of Music City. Huge helpings of down-home cooking won't cost much, and they'll fuel you to go out and experience Nashville's music scene. Many bars and cafes have live music that you can experience for free. Don't miss the legendary Bluebird Café, a jumping-off spot for some of today's most famous country recording artists. It's free to grab a seat, but making a reservation ahead of time online is advised. With so much to do for so little money, it's no wonder Nashville is a great place for your affordable vacation.
San Antonio, Texas
San Antonio, Texas, is overflowing with free activities and cheap eats. If you're a history buff, head for the city's five historic missions, including the Alamo, all of which are free to see and explore. If you want to relax in the sunshine, take a stroll down San Antonio's legendary Riverwalk, where you'll see the city's efforts to restore the ecosystem. You can cruise down the Riverwalk on a rented bike for just $10. Are you hungry? Head for San Antonio's street vendors, who offer traditional foods like tamales for almost nothing. Many people prefer to head to San Antonio during typically cooler months like November and December to see the Riverwalk lit with luminaries. Your Christmas trip just became an affordable vacation.
Minneapolis/St. Paul, Minnesota
Twenty lakes and 200 miles of biking and walking trails make Minneapolis/St. Paul the outdoor enthusiast's dream affordable vacation. All of the parks, lakes, and trails are maintained even in winter, ensuring that the Twin Cities remain an outdoor haven all year round. Minneapolis/St. Paul is also home to a vast array of casual cafes that offer top notch cuisine for down-to earth prices.
Denver, Colorado
Denver, Colorado is a great affordable vacation destination for those looking for the best of both worlds. Denver is home to an expansive park and trail system and sits close to the fresh air and free activities of the Rocky Mountains. There are enough hiking trails and climbing rocks to keep you busy for a lifetime. If you're spending a few days hiking, fishing, climbing, or trail running, camping is a cheap alternative to staying in a hotel - and it keeps you closer to your favorite activities. If you're visiting Denver in the fall, you'll be in one of the best places in the nation for seeing the fall colors.
For those looking for a city vibe, Denver offers a multitude of boutique hotels and AirBnBs that are much cheaper than chain hotels. The Denver dining and bar scene offers food at every price level, but most spots are laid back enough to wear jeans. If you stay in the city, you can walk just about anywhere, saving you money on a rental car or taxi.
If your vacation is looking a little less affordable than you'd hoped, AmeriCash Loans is here. We can get you the cash you need, fast, in order to make your fall vacation a little more special.
Visit your neighborhood location
or
apply online today
and one of our friendly customer service representatives will guide you through applying for the cash you need.