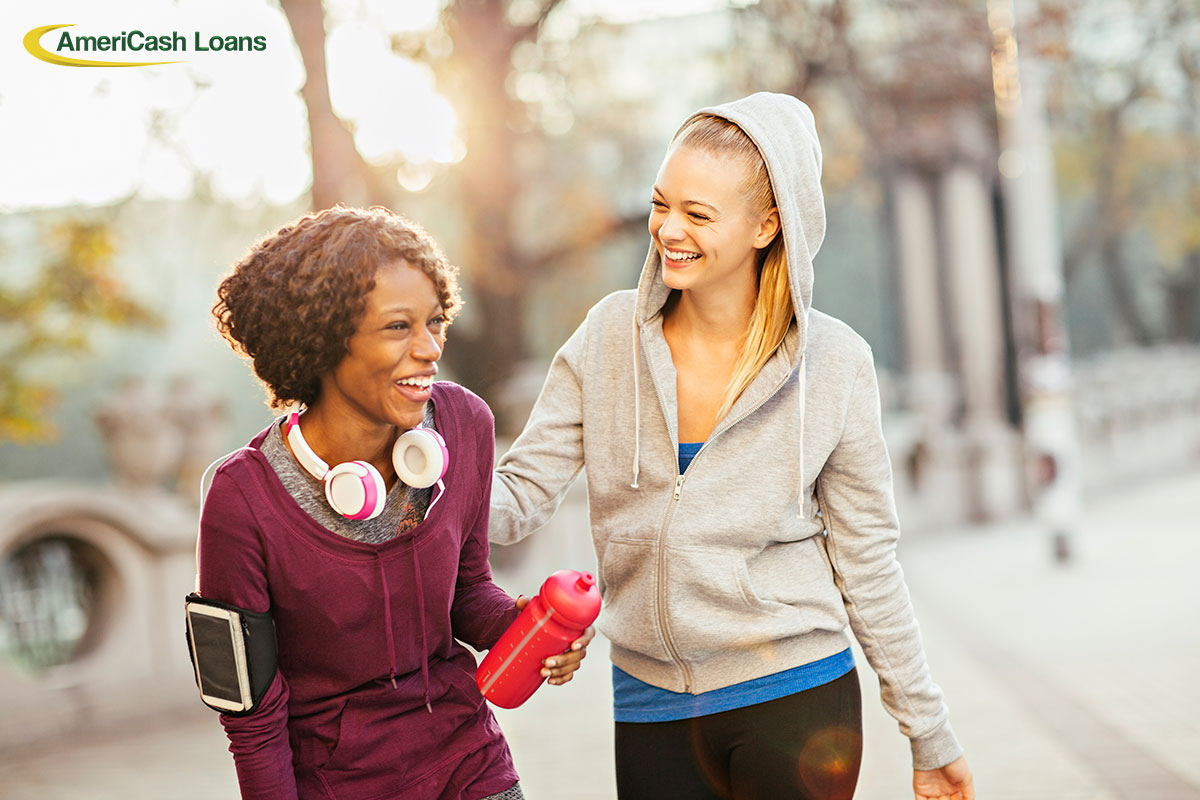 New Year's Resolution: Get Fit & Save in 2017
---
Excuses, excuses. It's already a few weeks into the New Year and, thanks to creative excuses, you still find yourself avoiding your New Year's resolution to get healthy. If this description sounds familiar, it's time to face the reality that if you don't start your regimen now, you will have the same resolution this time next year. If the cost of getting fit is high on your excuse list, we have a few pointers to help you get fit on a budget!
Evaluate Gyms
Joining a fitness club is always top of mind when you are gearing up to kick off your new health regimen. Unfortunately, gym memberships can get ridiculously expensive. Prior to committing financially to a particular gym, it is crucial to be honest with yourself. Ask yourself: am I an everyday gym visitor, or a twice a week treadmill runner? If you answered twice a week treadmill runner, save your money and run outside in your neighborhood. If you are committed to becoming a regular at the gym then it's time to start researching the prices of gyms in your area.
Create Your Own Gym
A gym membership is not necessarily the be-all and end-all when it comes to getting fit. You don't have to have an industrial weight machine, or even a treadmill, to make your own home gym. Invest in inexpensive equipment like medicine balls, dumbbells, yoga mats, or resistance bands. All of these can be used to add variety to your workout routine and allow you to spend very little money.
Download Some Apps
The health and fitness app market is becoming more and more saturated every day. An app that should be a high priority download is
MyFitnessPal
.
This app will allow you to track your daily food intake using a food diary. The diary can help you set weight-loss goals, while tracking your overall progress. With your diet set, thanks to MyFitnessPal, you can start planning a workout regimen using
Skimble's Workout Trainer
.
This app offers thousands of free workouts, complete with in-depth video and audio instructions, to assure you are doing each exercise correctly. Using both of these apps will go a long way in getting back into shape!
While we know getting fit isn't easy, these tips should help kick your overdue New Year's resolution off today. If you need a little extra cash to pay for a gym membership or extensive diet plan, AmeriCash Loans can help. AmeriCash makes getting the cash you need fast and easy with installment loans.
Apply online now
or at one of our many
store locations
.