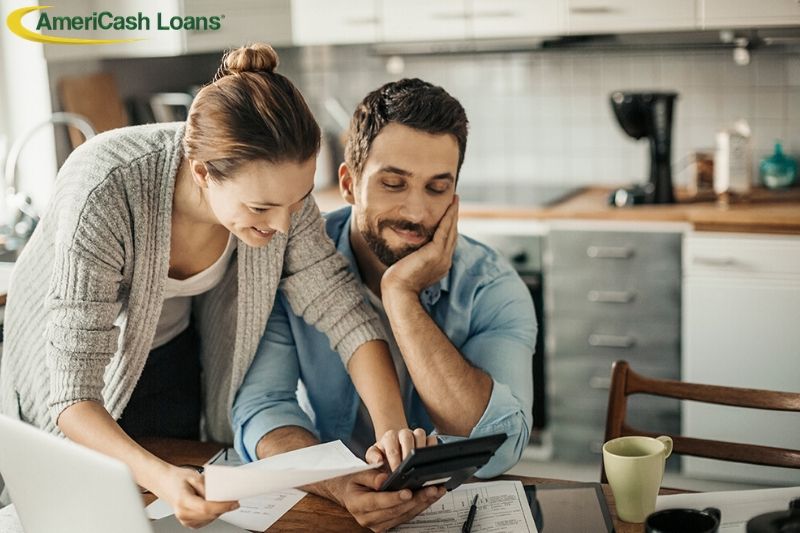 How to Start the New Year off Financially
"Save Money"
"Tips and Tricks"
---
Happy 2017! The start of a new year is always filled with optimism and hopeful resolutions. Some of the popular resolutions you normally hear range from getting healthy to learning a new talent. If you're still making your 2017 resolutions list AmeriCash Loans has a perfect resolution for you. Start your 2017 off by improving your personal finances.
Track & Budget Spending
While creating a budget may seem like an obvious first step to improving your finances it is a crucial starting point. A helpful tip when creating your budget is to look at how you've spent your money in the previous years. It is important to categorize your spending from the past year into spending buckets consisting of food, clothing, rent/mortgage and entertainment. Once you have solid overview of how you normally spend, it's time to start allocating a budget for the new year. Two great tools that will make your budgeting easier are financial apps
Mint
and
Wally
. Both of these apps allow you to track your daily purchases and set weekly budgets, which will help you improve your finances in 2017.
Reduce Looming Debt
Paying off your outstanding debt should be a top priority when assessing your finances in 2017. If you are in deep debt you should identify which expenses should be paid first. A good rule of thumb is to pay off outstanding accounts that have the highest-interest rates first. Prioritizing your outstanding debt will help you avoid falling into further financial trouble.
Start an Emergency Fund
It is impossible to know what the future holds and for this reason it's smart to have an emergency fund. If you do not already have an emergency cash cushion it is in your best interest to allocate some of your established budget to your emergency fund. According to "Consumer Reports" when most Americans experience an unexpected emergency they tend to use a credit card to pay their way through a hard time. Using this method of payment for an emergency will only lead to further financial problems and debt in the future. If possible, start saving enough to help you survive a job loss, car repairs or a medical emergency so you'll always be ready for whatever life throws your way.
Stay Motivated
No one ever said accomplishing your New Year's resolution would be easy. Fixing and tracking your personal finances may get you discouraged or make you want to give up. For these reasons it is imperative for you stay motivated all year. The best way to keep up that motivation is to hand-write your financial goals so you can refer to them if you ever find yourself discouraged.
If these tips don't do the trick AmeriCash Loans is here to help. AmeriCash makes getting the cash you need fast and easy with installment loans. Apply
online
or at one of
our locations
today to see how much cash you are eligible for!