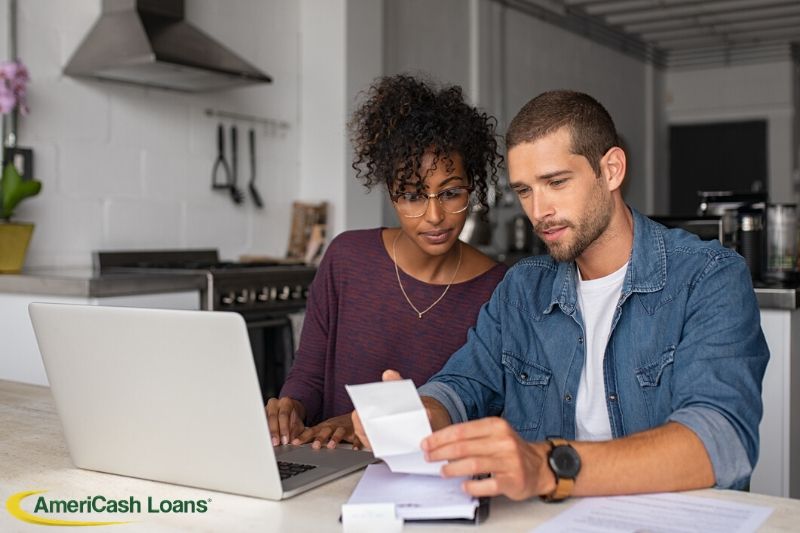 Installment Loans Vs. Payday Loans Vs. Car Title Loans
"AmeriCash Loans"
"Apply Now"
"Installment Loans"
---
When you need cash quickly for emergency medical expenses, auto repairs, home fixes, or any other unexpected costs, you have a few options. You can take out a payday loan, an installment loan, or a car title loan to get the extra money you need. How can you know which option is right for you? Check out our guide to loans that can get you the cash you need, fast.
Installment Loans
An installment loan is a loan that you take out and agree to pay back on a set schedule (usually monthly) with a set interest rate. It's called an installment loan because it's paid back in installments over a period of time. Installment loans are a great way to build your credit back up in a controlled manner. Installment loans are usually considered the safer alternative to payday loans or car title loans and are the most widely available type of loan with the lowest amount of risk. Types of installment loans include car loans and mortgages.
AmeriCash Loans
provides installment loans up to $4,000 depending on the terms and laws for each state that we operate in. AmeriCash Loans has more than
60 locations
in Illinois, Wisconsin, Missouri, Oklahoma, and South Carolina. If you need cash fast,
apply online
or
stop into your neighborhood location
and one of our friendly Customer Service Representatives will be happy to help you get started on an application.
Payday Loans
A payday loan is typically short term, high cost, and for a small amount of money (less than $500 typically). A payday loan is not paid in installments, but is due in full at the time of your next paycheck after taking out the loan. Payday loans are meant to help you get by in a tight situation, but aren't paid back over time. Though some states have taken steps to protect consumers from getting into overwhelming situations with payday loans, many people still find themselves unable to pay back their loan, a mistake which can snowball into overwhelming debt because of the high interest rates that are the hallmark of the payday loan system.
Car Title Loans
A car title loan is a loan in which a consumer takes out a loan against the value of their car and puts their car title up as collateral. A lender will value the car and lend what they deem the car to be worth. The loan terms are usually short, and most title loans must be paid back in 30 days. Car title loans are considered very risky because you can lose your car if you default on your loan. Once your car is gone, it becomes immensely harder to make ends meet, get to work, and pay back the loan, a cycle that can lead to extreme debt and even bankruptcy.
If you need help out of a tight financial spot because of missed payments, emergency medical expenses, or any other unexpected costs, AmeriCash Loans is here. We offer installment loans that'll get you the cash you need, fast.
Apply online
or
in store
today.