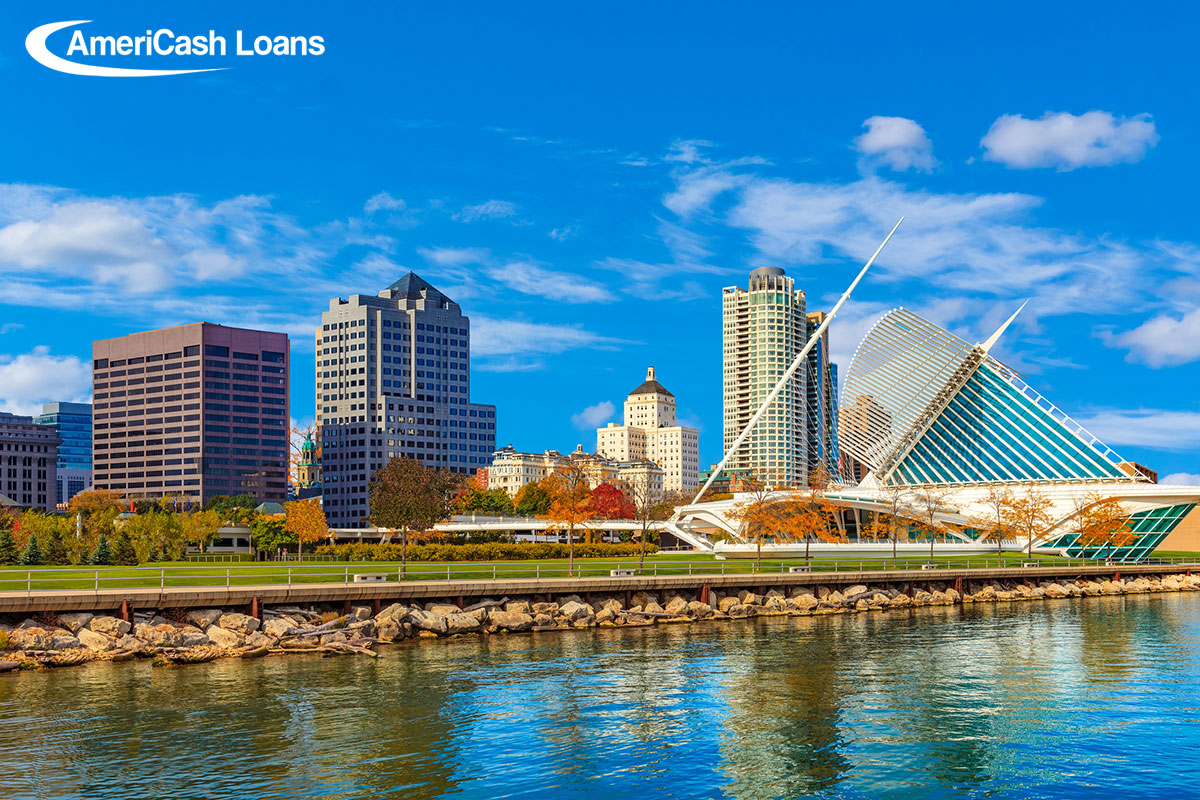 Neighborhood Spotlight: Milwaukee, Wisconsin
"AmeriCash Loans"
Vacation
Wisconsin
---
Founded in 1846, Milwaukee is the largest city in the state of Wisconsin. Milwaukee is known for its brewing traditions and has earned many nicknames including Beer City and Brew Town. As the 31st largest city in the United States, Milwaukee has a multitude of things to do for people of all ages, interests, and budgets. If you're planning to visit Milwaukee, there's plenty to do without overspending, and you can still get a true taste of the Midwest on a budget vacation.
Take in a Brewers Game
Milwaukee, Wisconsin, is home to the Milwaukee Brewers. If you're a baseball fan, take in a Brewers game at the cutting-edge Miller Park, which has a retractable fan roof and 5 levels of seating. Even if you're not a baseball fan, Miller Park is an architectural sight to behold. You can attend a game for just $1 when you purchase a Uecker Ticket, which can only be purchased at the stadium the day of the game.
Walk Along Lake Michigan
If you'd like to take in both Lake Michigan and the Milwaukee, Wisconsin skyline, you can walk along the lakefront path. Anyone can use the path for free and it's a prime spot to take photographs of Milwaukee's iconic Art Museum and skyline. If you're visiting in the fall, walking along the lakefront is also a great way to take in the changing leaves.
Tour the Palermo's Pizza Factory
Palermo's Pizza Factory in Milwaukee, Wisconsin is famous for its frozen pizzas – and for its pizza factory tours. If you're traveling with your family, this is a great way to spend a couple of hours! Tours cost between $4 and $15, depending on which package you choose. Every package includes the tour and something to eat, so you'll get entertainment and food for a minimal cost.
Climb the North Point Lighthouse
Build in 1855, the North Point Lighthouse in Milwaukee, Wisconsin is as old as the city itself. The light station has undergone painstaking restoration and construction to restore it to its original style and grandeur. The light station consists of a 74-foot tower and a Queen Anne style Keepers Quarters, both of which are open to the public. The top of the tower offers beautiful, panoramic views of Lake Michigan and Milwaukee. To visit the lighthouse museum and tower costs just $8 for adults and $5 for children, making it easy and cheap to take in a piece of Milwaukee's maritime history.
Visit the Milwaukee Art Museum
The Milwaukee Art Museum is one of the largest art museums in the United States. It contains over 35,000 pieces of art from every era and movement. The museum, known locally as "the bird," is a piece of art itself, and its massive Burke Brise Soleil (wings) open, flap, and close throughout the day. Admission to the museum is a little pricier - $17 for adults, $15 for students – but the cultural significance and beauty of this museum are worth the extra dollars. Even if you splurge on a trip to the Milwaukee Art Museum, you'll still be able to stick to your vacation budget.
Shop the Milwaukee Public Market
The Milwaukee Public Market is a must-see attraction in Milwaukee's historic Third Ward neighborhood. The Market is free to visit and showcases Milwaukee's best local food vendors. The market also hosts cooking classes for the culinarily-inclined. Buying local food items for a picnic in one of Milwaukee's parks is a great way to save money and experience the local culture of Milwaukee, Wisconsin.
If you need a little extra money to cover your hotel or travel costs on your Milwaukee vacation, turn to
AmeriCash Loans
. We've got the cash you need, when you need it. Just
apply online
or
in store
today and get your loan in time for your next vacation.