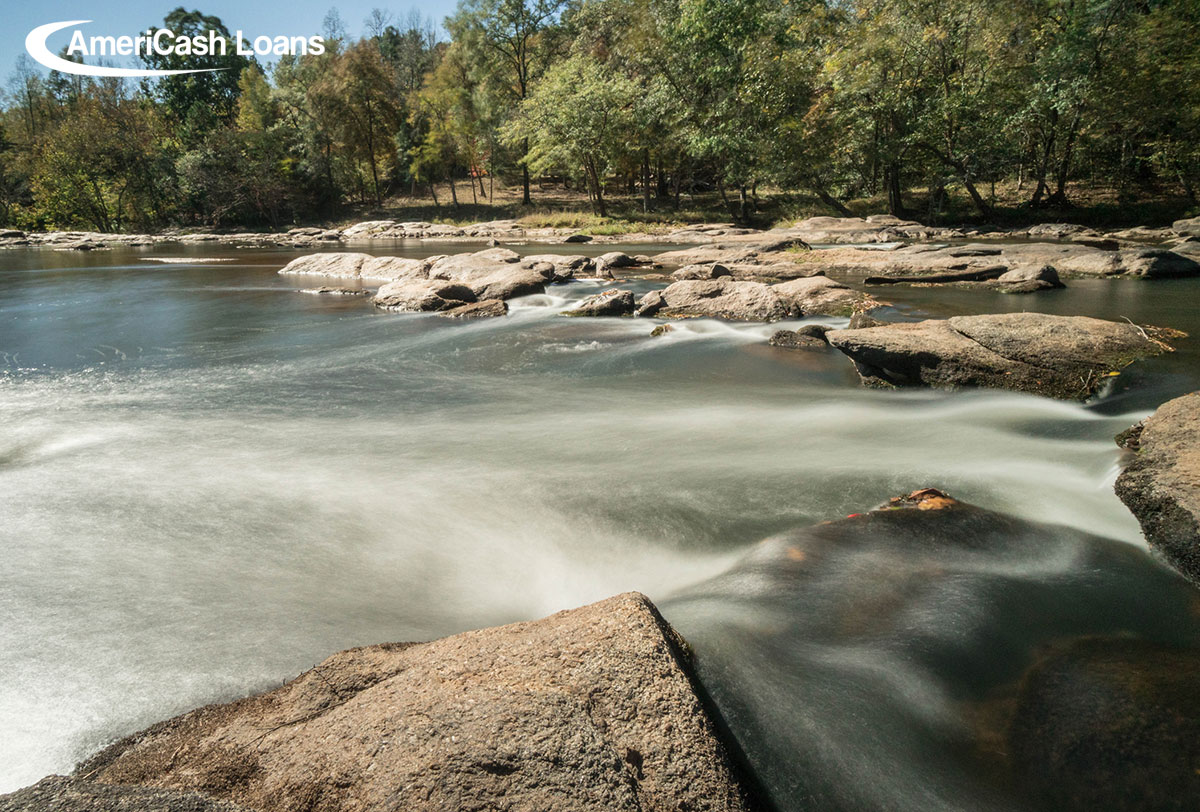 Neighborhood Spotlight: Spartanburg, South Carolina
"AmeriCash Loans"
"South Carolina"
Vacation
---
Founded in 1785, Spartanburg is the 12th largest city in South Carolina, and derived its name from a local militia called the Spartan Regiment in the American Revolutionary War. In 1831, Spartanburg became incorporated and earned its nickname, the Hub City, when railroads were built radiating out from its center. Through the years, Spartanburg became a maze of textile mills and served as a training ground for troops in World War II.
Today, Spartanburg is a college town, home to 8 colleges and universities. Spartanburg, South Carolina has unique attractions that every member of the family will enjoy, and visiting will be easy on your wallet. Check out our top picks for experiencing the Hub City below.
Hatcher Garden and Woodland Preserve
Spartanburg's Hatcher Garden and Woodland Preserve is a 10 acre public park and botanical garden. The garden offers tours and programs for groups of all ages to learn about their extensive flower and insect varieties. Admission to the park is free, so you can spend the day exploring nature with your family without worrying about your budget.
BMW Zentrum
Spartanburg, South Carolina offers car enthusiasts a unique opportunity to visit the BMW Zentrum Museum, which is located right next to the only BMW manufacturing plant in the United States. The Museum houses classic cars, a café, a gallery, and plenty of history lessons for the young and old alike. This museum is free to enjoy and is one of Spartanburg's gems.
Hub City Railroad Museum
The Hub City Railroad Museum in Spartanburg, South Carolina, is a haven for those who love trains and railroad history. The museum has interactive exhibits, train cars you can climb and play on, movies about railroad history in Spartanburg, and even an observation deck where you can perch and watch active trains come and go. Admission to the Hub City Railroad Museum is free, but donations are gladly accepted.
Croft State Park
Spartanburg's Croft State Park is the perfect place for the outdoor enthusiast. It's chock full of outdoor activities of every kind, from camping to horseback riding to hiking to boating. If you want a budget-friendly way to enjoy the beautiful outdoor scenery of South Carolina, look no further than Croft State Park. Camping is always cheaper than a hotel stay, and gives you a great opportunity to sit around the campfire and bond with family and friends.
While you're in Spartanburg, don't forget to visit
your neighborhood AmeriCash Loans location
for all of you last minute cash needs. Applying is easy, fast, and secure.