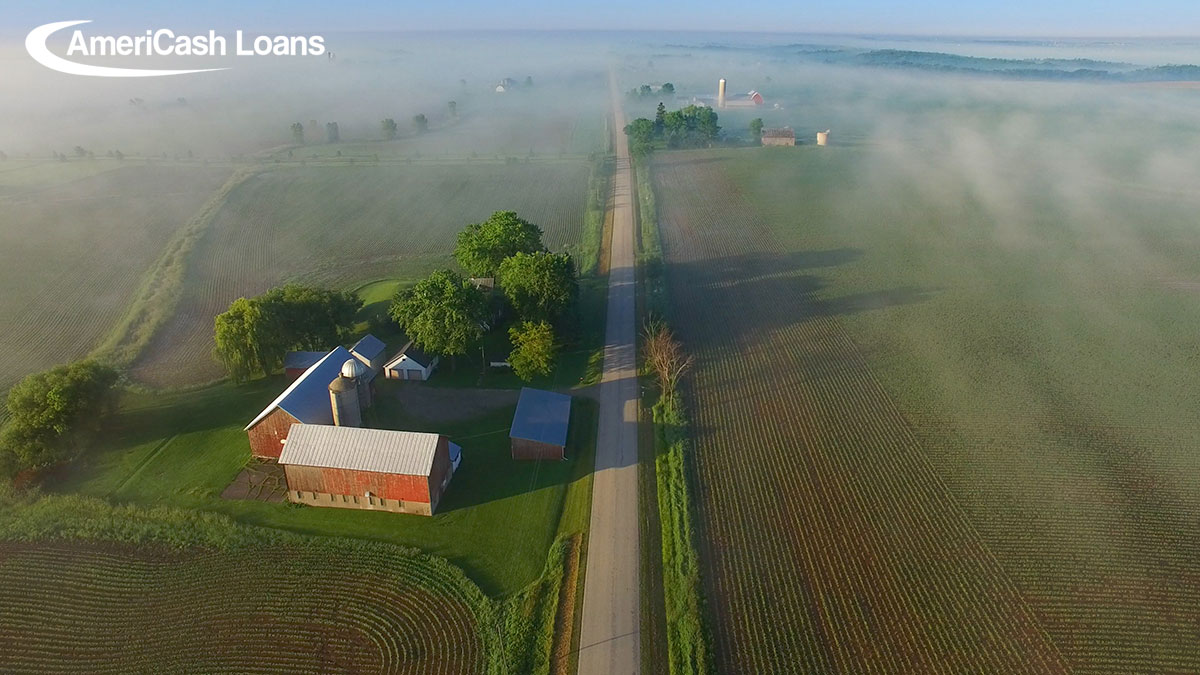 Neighborhood Spotlight: West Allis, Wisconsin
"AmeriCash Loans"
Vacation
Wisconsin
---
At first glance, West Allis, Wisconsin, a little suburb to the southwest of Milwaukee, might not seem like the ideal place to spend a day. In fact, if you're not from Milwaukee and its surrounds, you may not even have heard of West Allis. However, West Allis boasts being one of the best places to raise kids in the country, and its elementary and high school education systems are among the greatest. If you live nearby, if you're visiting Milwaukee, or if you're making a trip to our West Allis AmeriCash Loans Location, take advantage of the beautiful parks, markets, and libraries that the town has to offer.
West Allis Farmers Market
There's no way to experience local culture like you do at the Farmers Market. The market is a great place to meet people, understand the local products, and even buy a little souvenir from your trip to West Allis. The West Allis Farmers Market is free and open on Saturdays from May til November, from 1:00 p.m. to 6:00 p.m. It's also open on Tuesdays and Thursdays from noon to 6:00 p.m. The market prides itself on opening later because it allows the farmers to bring the freshest product possible, picked as recently as the morning of the market. The West Allis Farmers Market also hosts events on holidays like the 4th of July.
Cool Waters Family Aquatic Park
If you're looking to escape from that midsummer heat, Cool Waters Family Aquatic Park has you covered. The water park, located in Greenfield Park, features a heated pool, giant tube and body waterslides, children's waterslides, interactive water toys, sand volleyball courts, a playground, and a café – something for everyone in the family to enjoy. Admission prices range from $4.50 to $7.25 depending on age.
West Allis Public Library
If you'd rather read than splash in the pool, the West Allis Public Library is another great way to escape the mind-melting heat of summer. Stop in to enjoy their vast collection of books and online resources, become a member and check out anything you'd like, or attend one of their workshops or readings to meet community members. You might even learn something!
Wisconsin State Fair Park
The Wisconsin State Fair Park contains a huge expo center and the Milwaukee Mile, a popular race track. The park has different festivals and events going on all year-round, so check out their calendar of events before you go. If you're heading to West Allis, Wisconsin in August, be sure to check out the Wisconsin State Fair!
Greenfield Park
Greenfield Park is a huge park located in West Allis, Wisconsin. The park features trails, picnic areas, pavilions, a golf course, baseball diamonds, and the Cool Waters Family Aquatic Park, among many other outdoor activities. On a sunny, summer day, there's something for everyone at Greenfield Park.
Do you live in West Allis? Don't miss our West Allis Grand Opening at our
new location
, 3009 S. 108th St. We're hosting our West Allis Grand Opening with the help of Jammin' 98.3 on February 17th, 2018 from 11 a.m. to 1 p.m. This is a great opportunity to come out and see the
new store
, meet your local AmeriCash Loans staff, and enter for your chance to win some great prizes including AmeriCash Loans swag, local event tickets, and a brand new smart TV. Need a loan? There's no better time to take one out than at the celebration of our
brand new store
. Can't wait 'til then? Apply at
your nearest location
or
online
today!