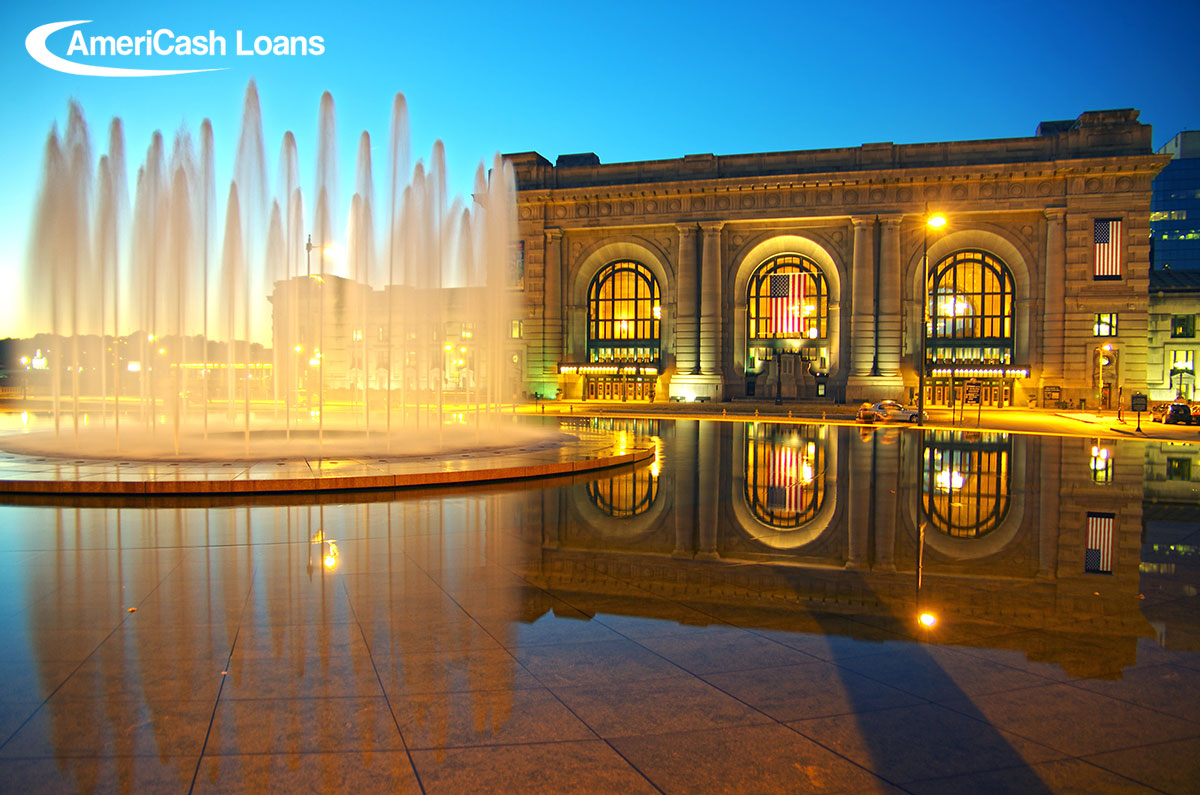 4 Reasons to Work for AmeriCash Loans in Missouri
"AmeriCash Loans"
"Installment Loans"
Missouri
---
You already know that it is easy, fast, and convenient to get extra bucks from AmeriCash Loans, but have you ever thought about
working for us
? If you are looking for a great full-time job in Missouri, our locations in St. Louis, Kansas City, and Springfield are all hiring experienced and friendly Customer Service Representatives. Not sure if a job at AmeriCash Loans is right for you? We've got four reasons to help convince you.
Career Advancement Opportunities
If you are looking to jumpstart your career, a job at AmeriCash Loans is the place to begin. While the Customer Service Representative position is entry-level, there is great potential to move into management. Advancement is common at AmeriCash Loans and we love to promote from within! A full-time job at AmeriCash loans can quickly turn into a career for an ambitious person with great leadership qualities.
Work-Life Balance
Here at AmeriCash Loans, we know that family and home are what really matter in your life and that you work to live, not the other way around. We respect your time because a happy employee can make all the difference. In addition to being flexible with your schedule, we are closed on Sundays so you will always have a set day off to enjoy with family and friends.
Benefits
In addition to having a flexible schedule, AmeriCash Loans also offers a comprehensive benefits package including health, dental, disability, and life insurance. Having a full-time job at AmeriCash Loans also provides the opportunity to participate in the company's 401(k). We offer competitive salaries with uncapped, performance-driven monthly bonuses, as well as paid vacation and holidays.
Location
Having a job in Missouri at any of these three locations definitely has its perks! Working at our
St. Louis location
will give you access to public transportation, making it easier to get to and from work. And when you aren't working, you will be near all the great attractions in the area including the iconic Gateway Arch and the City Museum.
Springfield
is the third largest city in Missouri and is also home to popular attractions such as the Dickerson Park Zoo and the Fantastic Caverns. If you
work for AmeriCash Loans in Kansas City
, you will be near great barbeque and can cheer on the Kansas City Chiefs.
If you already have a job, but still aren't making ends meet, you can still make the holidays extra special this year. Turn to AmeriCash Loans this season and
apply online
or
in-store
today and have your money as soon as the next business day. Have questions? Our friendly
customer service representatives
are here to guide you.