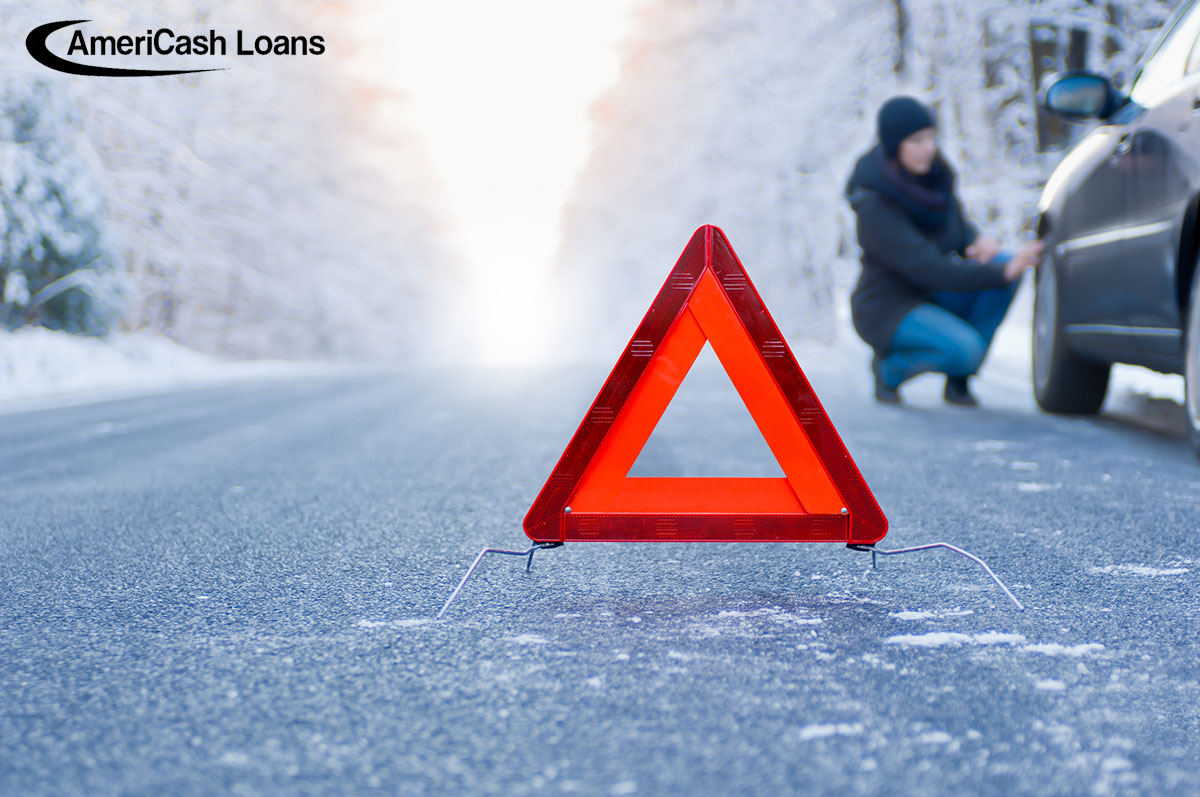 Recovering from Winter Emergency Auto Expenses
---
The cold temperatures and harsh weather of winter are hard on your car, and even if you've spent time getting your car ready for winter, emergency auto expenses can still happen. Icy roads can lead to car accidents, heavy snow can damage your car, and cold temperatures can affect your engine in ways you couldn't have prepared for. Once these expenses happen, it's tough to know what to do. Your already tight budget and holiday shopping are on your mind, and emergency expenses might not have a place in your plan. Don't worry – we've got four tips in this article for recovering from unexpected winter auto expenses.
Take Out a Loan from AmeriCash Loans
If you need extra cash and you need it fast, a loan from
AmeriCash Loans
is a good option. We know emergency expenses happen, especially in winter, and we work hard to get you the cash you need in a timely manner. If your car repairs are expensive and your auto shop requires payment up front, we're here. Just
apply online
or
in store
on one of our convenient customer kiosks and have the cash you need in hand by the next business day. Then, you can pay us back over time after you've gotten your car repaired.
Tap Family and Friends for Cash
If you have close family and friends, you can ask them for a cash loan to help you with your winter emergency auto expenses. Even if everyone chips in just a little, the money will add up and you'll have the funds to get your car fixed before you know it. During the holidays, your family and friends might even be willing to give you the money you need for car repairs as a gift.
Collect on Old Debts
Do family members, friends, or colleagues owe you money? Now is a great time to collect. Settling your old debts with friends and family who took out loans from you will help you pay for your winter emergency auto expenses.
Ask About Payment Plans
If you're in a real pinch and can't borrow the money to pay for your emergency car repairs up front, ask your auto shop if they provide payment plans for unexpected situations like yours. Paying off your car repairs over time is a much lesser financial burden to bear than trying to cover the cost up front. Many auto retailers and shops have payment plan options in place for emergency auto expenses.
Do you need a little extra cash for emergency winter auto expenses? Turn to
AmeriCash Loans
to get the cash you need when you need it. Just apply
in store
or
online
today and you could have your money by the end of the next business day.