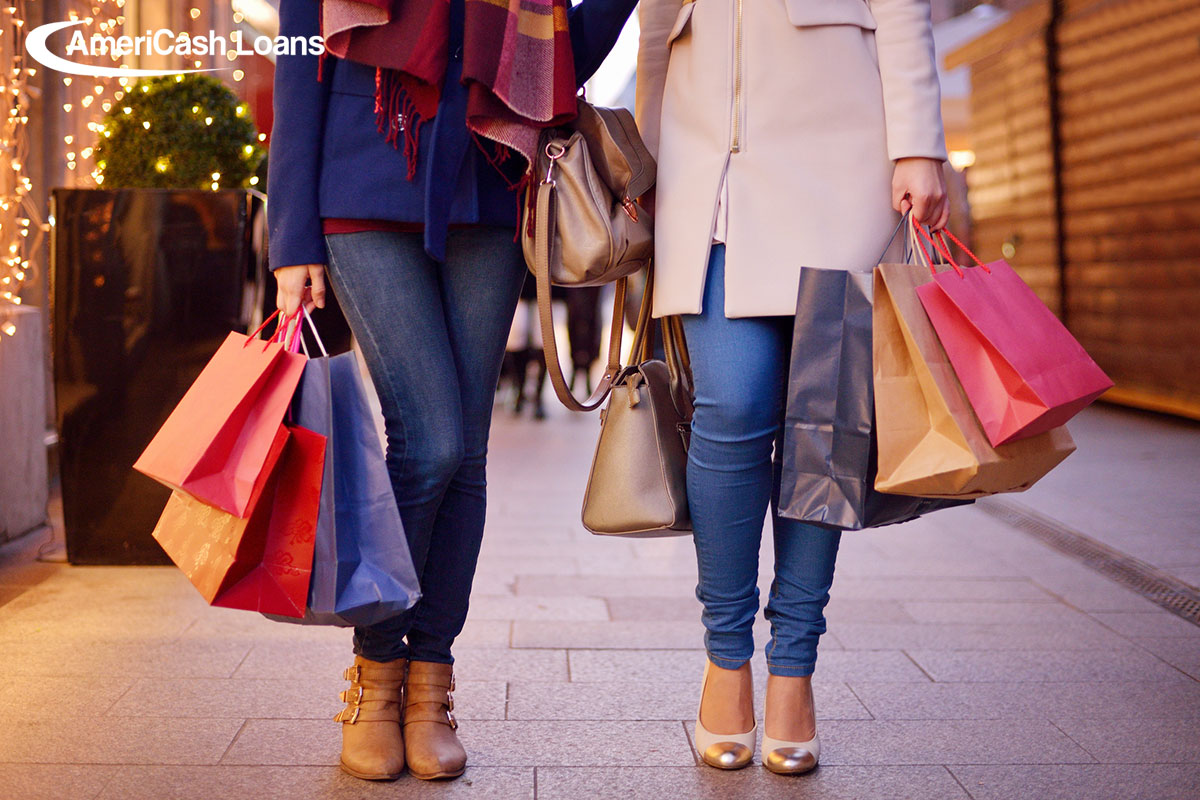 Smart Shopping: How to Save on Black Friday and Cyber Monday
---
Black Friday and Cyber Monday are two of the biggest shopping days of the year. They fall conveniently after Thanksgiving to help you with your holiday gift shopping. However, they're also great opportunities to buy items that you've been saving up for at a much lower cost than normal. However, be wary of overspending on Black Friday and Cyber Monday. Use the tips in this article to shop smart and avoid blowing your holiday budget.
Don't Need It? Don't Buy It.
Just because something is on sale doesn't mean you suddenly need it. Even if you buy something at a good price, you're still spending money, and if it's something you don't need, you're throwing money away for no reason. When you're shopping on Black Friday and Cyber Monday, remember that a good deal isn't an excuse to buy anything in the spur of the moment or that you don't need.
Make a Detailed Budget
As with any other shopping excursion, making a detailed budget and sticking to it is the key to smart spending. Before you start shopping on Black Friday or Cyber Monday, make a list of the things you need and how much you can spend on them while staying under-budget. When you go out, don't get caught up in the deals or the pressure of the sale. Stay in control of your budget and buy only the items on your list. For instance, if you're replacing your television, couch, or other big ticket item, Black Friday and Cyber Monday are great days to do so. However, don't let the appeal of a bigger TV for a little more money ruin your budget.
Try Negotiating
Black Friday and Cyber Monday are rare days in the world of commercial retail during which managers are given the power to negotiate with customers on prices. On these shopping days, stores want to make a sale, and if they can bargain with you to do so, they will. If that new TV is just a little bit outside of your budget, try asking the store manager if they'll honor a lower price, within your budget. The worst they can say is no, and the best they can say is yes.
Start Early
Finding the best deals and saving the most money on Black Friday and Cyber Monday depends heavily on what time you start. Most stores and online retailers have door-buster exclusives, only available to the first customers in the store or with the item in their online basket. These deals are often extremely good, so they're worth getting up early to be first in line for. You may be able to purchase something on your list for way less than you had budgeted, leaving extra money for the day's shopping or for saving.
Don't have enough cash for your Black Friday or Cyber Monday purchases? Turn to
AmeriCash Loans
for a little extra spending money.
Apply online
or
in store
today and get the cash you need, fast.