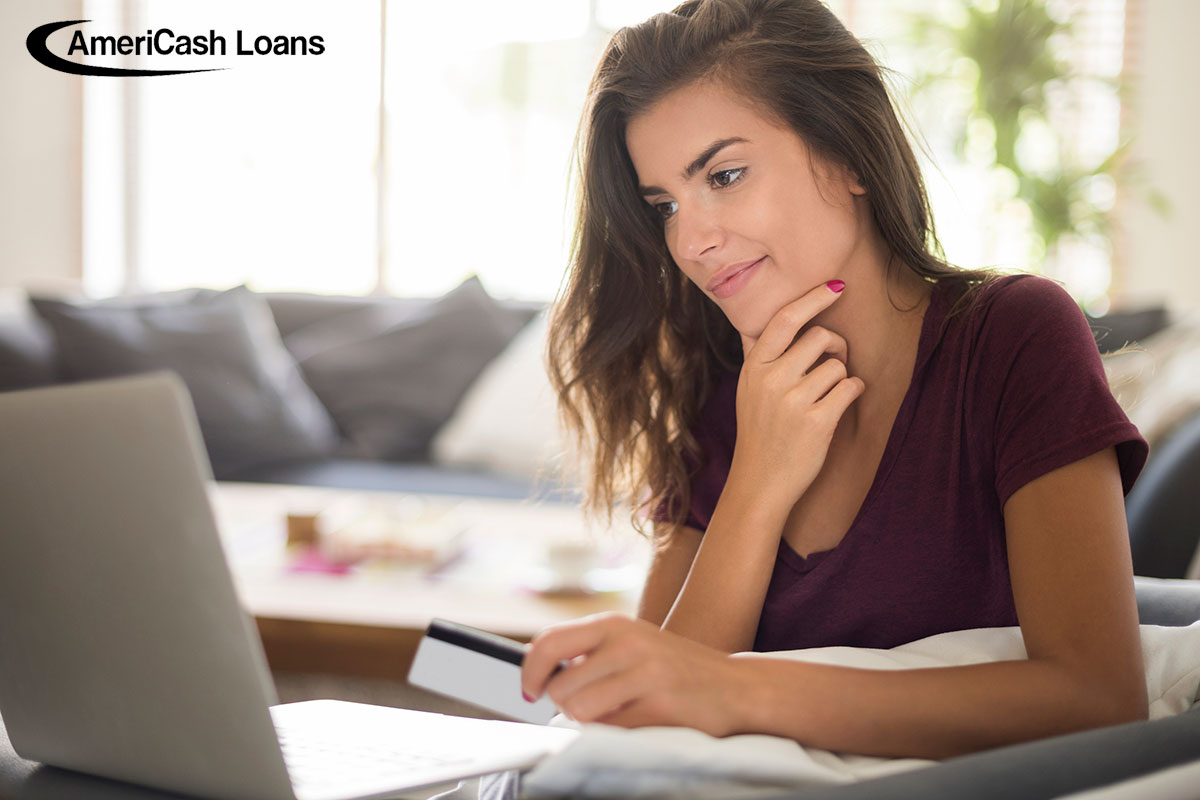 Spring Clean Your Credit Report
---
Spring always inspires us to clean up our wardrobes and homes. Something about the season makes us want to start fresh and get the year off to a good start. While you can't start fresh with your credit report, spring is a great time to clean it up and move into the rest of the year with your best foot forward. Once your credit has gone bad, it can be hard to improve, but with the simple steps in this article, you can start increasing your credit score today.
Knowledge is Power
There's not a whole lot you can do to improve your credit score if you don't know what your starting point is. Your efforts to fix bad credit could be fruitless if there's something that you don't know about weighing your credit report down. Once you know your credit score and have spent time combing through your credit report, you can move forward with next steps.
Know Your Credit Score
Your credit score is a numerical value assigned to the creditworthiness of a person based on their past use of credit. Lenders, landlords, and employers all use a person's credit score to determine if and how they will work with a person. A credit score over 700 is considered good, while any score below 649 is considered poor or very poor. Most credit scores fall between 600 and 750.
Though your credit score varies slightly depending on what kind of lender is looking into it, there are four main ways you can get a good idea of what your score is.
Check your credit card or loan statement
Many loan providers and credit card companies have begun providing a consumer's credit score on a monthly basis as part of the billing process. In most cases, you can find your credit score on your monthly statement or in your online profile.
Talk to a non-profit counselor
You can find a list of approved non-profit credit counselors online. These professionals can get you a free credit report and help walk you through it.
Use a credit score service
There are online sites that offer free credit score reporting. However, this is usually too good to be true. While your credit score may be free to receive up front, you may be signing up for a monthly reporting subscription that costs money or for a free trial of a service that will charge after 30 days. Do your research and make sure you know what you're signing up for before committing to anything.
Buy your credit score
You can purchase your credit score outright from any of the three major credit reporting companies. They will not require you to make any additional purchases or subscribe to a monthly service.
Correct Any Errors on Your Credit Report
Once you know your credit score, you'll want to dive into your credit report to understand why your score is what it is. According to the Federal Trade Commission, you are entitled to one free copy of your credit report every twelve months. To obtain that report, you can order online at annualcreditreport.com or call 1-877-322-8228.
When you dig into your credit report, make sure everything in the report matches up with actions you know you've taken. If there are any errors, you can call reporting companies to have them corrected. If you see outstanding debts that you know you've paid in full, call the collection agency that holds the debt and have them remove it from your report.
Pay Off Outstanding Debts
After you've thoroughly combed through your credit report, you'll know which outstanding debts you still need to pay off. The best course of action to get them removed from your report and to start increasing your credit score is to pay off those debts quickly and all at once. Communicating with collection agencies is imperative to ensuring that you're both on the same page on the exact amount of the debt and that the debt will be paid and removed from your report.
Pay Your Bills on Time
Getting into a rhythm of paying your bills on time or before the due date will lay a good foundation for improving your credit score and cleaning up your credit report. Many companies offer email and text reminders, as well as auto-pay options to take the stress out of paying on time.
Consolidate Your Credit Cards
Having a small outstanding balance on many credit cards will hurt your credit score more than having a large outstanding balance on one or two credit cards. If you have small debts spread out across a number of cards, consolidate them onto one and begin making regular payments that exceed the payment minimum. Over time, this will greatly improve your credit score.
Open a Secured Credit Card
If you already have bad credit, it will be difficult for you to open a traditional credit card. However, there is a credit card option for you that will help rebuild your credit score, as long as you use it responsibly. A secured credit card is a type of credit card that allows you to deposit an amount of money in a debit account that secures the line of credit the bank is extending to you. The bank may extend only the amount you deposit, or they may extend more, depending on which bank and how bad your credit score is. Though this seems like it functions as a debit card, credit reporting companies will see it as you using credit responsibly and building a positive credit history.
Understand Your Credit Utilization Ratio
Your credit card statement balances are reported to credit bureaus most of the time, not necessarily your payment history. What this means is that these credit bureaus only see your outstanding debt compared to your credit limits. If this ratio is above 30%, your credit score can still suffer even if you are paying your balances in full every month before the due date. It always helps to pay more than the minimum payment requirement to keep your credit utilization ratio in check.
Maintain Awareness
Once your credit score is on its way up, you'll want to keep an eye on your credit report to make sure nothing negative affects it. However, this is a balancing act. Checking on your credit obsessively could hurt it in the long run. Checking your free report once a year and maintaining positive credit habits will ensure that your credit continues to improve.
If you can't get a credit card and need emergency cash, lean on AmeriCash Loans. We can provide fast cash for life's unexpected surprises.
Apply in store
or
online
today and get the cash you need.