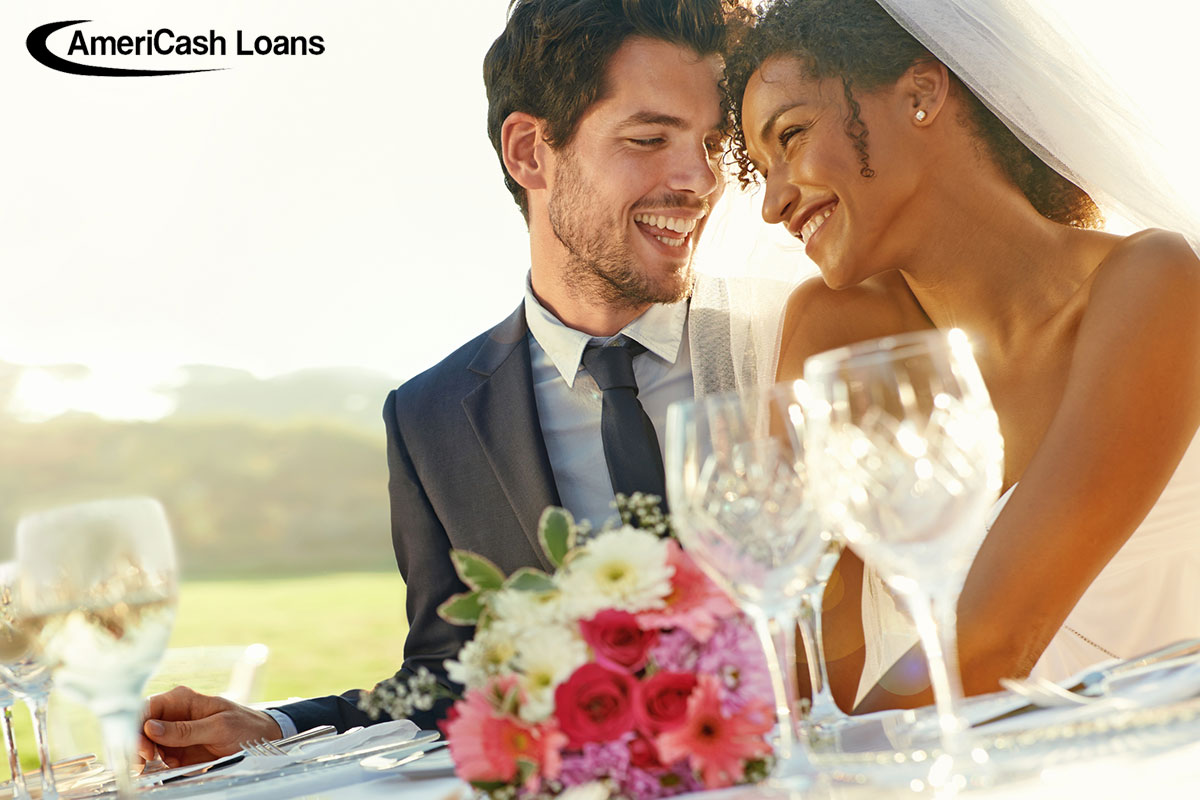 Planning the Wedding of Your Dreams without Breaking the Bank
---
Your wedding day is one of the most important days of your life. There's a lot of planning that goes into creating your perfect day, and it's easy to get wrapped up in the details and forget just how much a wedding can cost. Keeping your wedding costs in check ensures that your first year of marriage is filled with bliss and not financial stress. We've got a few tips on how you can plan the beautiful wedding day of your dreams without overspending.
Set a Wedding Budget and Stick to It
The most important part of planning a wedding you can afford is creating a budget that works for you and sticking to it. Sit down and research exactly how much you can spend without putting yourself in major debt. Keep your wedding budget handy throughout the planning process and don't veer from the course. Having a budget in mind will go a long way in helping you think rationally about the details of your big day so that spending doesn't get out of hand.
If you have no idea where to start with a wedding budget, go online. There are lots of easy-to-find resources and fillable forms that can help you determine what you can spend and what you should spend it on.
Decide What's Most Important
Many women (and some men) grow up envisioning the perfect wedding to the perfect spouse. If your vision has always included beautiful flowers, a specific wedding dress, or an amazing location, don't compromise. Splurging a little on one important part of your wedding will make the day feel extra special and will make saving in other areas more bearable.
Keep in mind that flowers, food, and a dress are all things that'll only last a single day, but a good photographer or videographer will capture your wedding in a way that'll last forever. Spending a little more to make sure your wedding memories are accurately preserved is worth more than blowing your budget on fancy food or bridesmaids' dresses.
Opt for Self Service
When it comes to the food at your wedding, opting to cut out a wait staff for a sit-down dinner will save you a ton of money. Whether you go for a pot luck or a buffet option offered by your wedding location, having your guests serve themselves is an easy concession that will save big bucks on labor. Your guests won't mind filling their own plates and the option to go back for seconds if they're still hungry.
Leverage Your Friends
We all know the saying, "It's not what you have, it's who you know." This is especially true when you're planning your wedding. If you know a friend who won't mind officiating, baking your wedding cake, catering your wedding, doing your hair and makeup, or contributing in some other way, work with them instead of hiring someone you don't know. Not only will your friends and family be willing to chip in to save you a little bit of money, they'll put heart behind what they're doing for you.
Do DIY
When it comes to wedding centerpieces, invitations, wedding favors, or the myriad of other little details that go into planning a wedding, don't be afraid to DIY. There are loads of ideas online on sites like Pinterest for DIY wedding favors and decorations that will impress your guests without costing a fortune. There are even free printables available for download that will give you the look and feel of an expensive magazine wedding for nothing.
If you're doing a DIY wedding, you can create beautiful, cost-effective wedding reception centerpieces with glass and metal vases and candles gathered from antique and thrift stores. You can give your wedding guests a favor they won't forget when you hand-make tiny potted succulents or s'mores kits. You can also provide a candy or nut bar where guests can fill bags to the brim to take with them. Bulk candy won't cost much and will satisfy that sweet tooth at your wedding.
Are you and your betrothed into charity work? You can opt out of wedding favors and instead make a donation to your favorite cause in your guests' names. A small card at each table with information on the charity or cause you've chosen is a great way to let attendees know that you've made the philanthropic choice.
Don't Stress Over Your Dress
We know, your wedding dress is one of the most important details of your wedding day. When you go shopping for your gown, it's so easy to get caught up in the frenzy of lace and tulle and before you know it, your dress can wind up costing more than the entire wedding. Try to remember that you'll wear this dress for a single day and you may not ever look at it again after. Your guests will never know if you paid $500 instead of $5,000.
There are many ways to save on your dress. You can repurpose your mother's dress with a few inexpensive alterations. You can keep an ear to the ground and wait for sales or shop secondhand. Most dresses have only been worn once and are still in perfect condition. You can also rent your wedding dress and wear a beautiful designer gown without the designer price. When you get creative with your wedding dress and all of your wedding details, you can have the wedding of your dreams without spending the first years of your new marriage in debt.
If there's a wedding detail you can't compromise on or you find yourself with last minute wedding expenses, AmeriCash Loans can help. We can get you cash, up to $4,000, as soon as next business day for whatever your needs may be.
Apply in store
or
online
today.