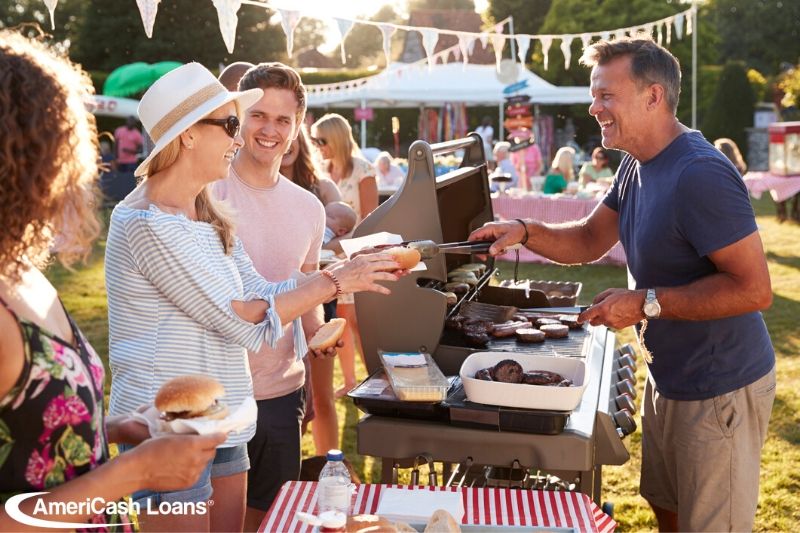 Budget Holiday: Your Guide to a Memorable Memorial Day Get-Together
---
Memorial Day is the day we remember the men and women who made the ultimate sacrifice to protect our freedom. We couldn't be more thankful to them! Memorial Day is the perfect day to celebrate our freedom and welcome summer with a friend-filled get together. Being the host with the most doesn't necessarily mean breaking the bank. When you use these tips, you can have a fun-filled, patriotic memorial day on a budget.
Food and Drink
Batch Beverages
If you do want to provide all of the drinks, serving batch beverages can help you save money. Making large amounts of lemonade or fruit punch stretches the ingredients you buy to serve all of the guests at your Memorial Day party.
Pot Luck Style Dinner
Memorial Day parties are all about the grill, and when you ask your guests to bring their favorite grillable food, you'll save lots of money and ensure that everyone gets what they want to eat. Meat-eaters can pick up hot dogs, hamburgers, or brats, and your vegetarian friends can bring diet-friendly options. You'll save on the most expensive parts of the meal. You can purchase buns and condiments yourself or ask friends to bring what's already in their fridge.
Budget-Friendly Decor
Natural Decoration
Chances are that if you're grilling, you'll be outside. Using your backyard, pool, or local park as a natural backdrop for your Memorial Day party means you spend nothing and you'll have the outdoors as decoration. Plus, it'll give you plenty of room for guests to play yard games or relax.
DIY Patriotic Décor
Whether you're inside or outside, it's easy to make your own red, white, and blue décor to give your party a patriotic feel. There are thousands of ideas on sites like Pinterest to help get your creative juices flowing.
Lollipop Centerpiece
To make this festive centerpiece, all you need is a jar and a large bag of lollipops with red, white, and blue wrappers. Arrange the lollipops in the jar like a flower bouquet, mixing the colors to get that patriotic feel. Place each centerpiece on the middle of a table. It not only looks great, but guests will love that they can take one to eat.
Recycled Bottle Centerpiece
If you have glass milk bottles or soda bottles around the house, clean them up and use them to make a classic, patriotic centerpiece. Place a small flag and flowers in each one, then group together or place alone on the middle of a table, or anywhere else that needs a little bit of red, white, and blue.
Free Online Printables
If you'd like to make red, white, and blue garlands or to hang patriotic wall art without spending lots of money, find free printables online. There are thousands to choose from and most can be made with just paper and a few extra supplies.
Waste Not
If you prepared a feast for an army, take advantage of having leftovers. Save the cooked hamburgers, hot dogs, and bratwursts and repurpose them later in the week. You can eat them as is or make them into something else entirely, but your protein is one less item you'll have to pick up at the grocery store.
If you want to host an extra-special party or rent a larger space for your Memorial Day get-together, we can provide the extra cash you need. We can get your cash to you fast – as soon as next business day.
Apply online
or
in store
today!