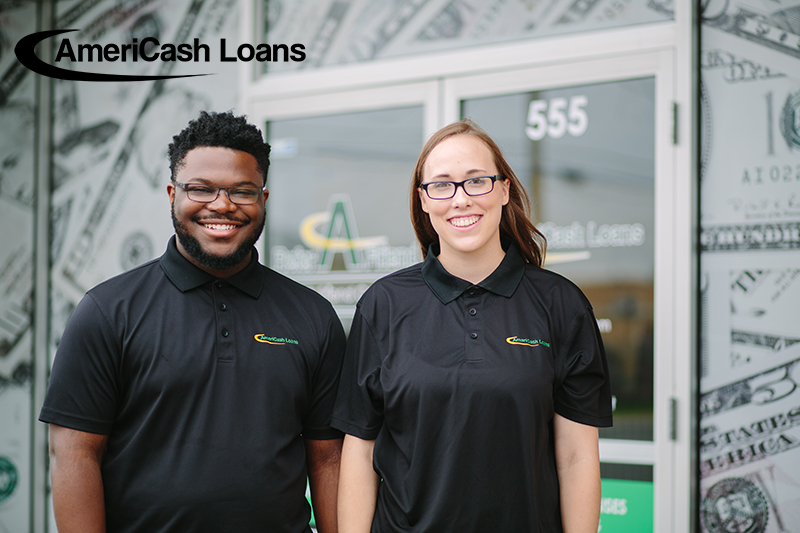 4 Reasons to Work for AmeriCash Loans in Illinois
"AmeriCash Loans"
Illinois
Missouri
"South Carolina"
Wisconsin
---
You already know that it is easy, fast, and convenient to get extra bucks from AmeriCash Loans, but have you ever thought about working for us? If you are looking for a great full-time job in Illinois, our locations throughout the Chicagoland area all hiring experienced and friendly
Customer Service Representatives.
Not sure if a job at AmeriCash Loans is right for you? We've got four reasons to help convince you.
Career Advancement Opportunities
If you are looking to jumpstart your career, a job at AmeriCash Loans is the place to begin. While the Customer Service Representative position is entry-level, there is great potential to move into management. Advancement is common at AmeriCash Loans and we love to promote from within! A full-time job at AmeriCash loans can quickly turn into a career for an ambitious person with great leadership qualities.
Work-Life Balance
Here at AmeriCash Loans, we know that family and home are what really matters in your life and that you work to live, not the other way around. We respect your time because a happy employee can make all the difference. In addition to being flexible with your schedule, we are closed on Sundays so you will always have a set day off to enjoy with family and friends.
Benefits
In addition to having a flexible schedule, AmeriCash Loans also offers a comprehensive benefits package including health, dental, disability, and life insurance. Having a full-time job at AmeriCash Loans also provides the opportunity to participate in the company's 401(k). We offer a competitive salary with uncapped performance-driven monthly bonuses as well as paid vacation and holidays.
Location
Illinois is our home. It's where we started and grew our roots over 20 years ago, and that's why we have so many locations here in Illinois. We're passionate about serving the diverse towns, villages, cities, and communities across the Land of Lincoln. When you join one of our Illinois AmeriCash Loans store teams, you'll work with a dedicated team at a location convenient to you. Whether you live in central Illinois, Chicago, the Chicago suburbs, Springfield, or Peoria, you can work at an Illinois AmeriCash Loans location near your home, so you can save time on your commute and maintain your work-life balance.
Job Fair
We will be holding not one, but two job fairs on Saturday, August 4
th
at our
Waukegan
and
Calumet City
locations! See below for details and be ready to be interviewed on-site.
Check our careers page
for more information about available positions.
9am-3pm
If you don't have time to work for us, you can still get the most out of your summer before it ends. Turn to AmeriCash Loans and
apply online
or
in store
today and have your money as soon as the next business day. Have questions? Our friendly
customer service representatives
are here to guide you.