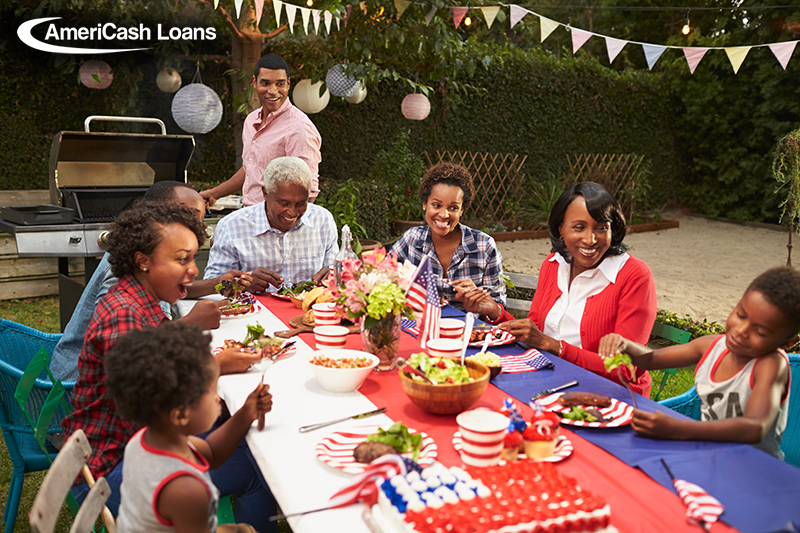 4th of July: Frugal Food
"Save Money"
"Tips and Tricks"
---
It's not the 4
th
of July without red, white and blue decorations – but why stop there? You can make your food as patriotic as your mood, and you can do it without spending a lot of money. Whether you're hosting a BBQ blowout or attending a 4
th
of July beach party, these recipes are sure to please.
Red, White, and Blue Fruit Cups
This dish will be the easiest thing you make this 4
th
of July. Simply purchase blueberries, strawberries, and whipped cream. Then, mix the fruit together and divide it up in white or clear cups. Top it with a little bit of whipped cream and voila – you have a patriotic, healthy 4
th
of July treat. To make this an even more affordable recipe, scout the Sunday paper for coupons or ads, or buy your fruit in bulk at a big box store.
Tomato, Mozzarella, and Basil Salad
This affordable recipe will leave you wanting more. Caprese salad is an Italian dish, but when you serve it on a blue plate, it looks like a red, white, and blue tribute to America. For this recipe, just purchase large tomatoes, mozzarella balls, and basil at the grocery store. Then, slice the tomatoes and mozzarella into one-inch slices. Place them overlapping edges on your blue plates. Right before you serve, tear the basil leaves and garnish the salad. You can also drizzle with a little bit of balsamic vinegar to add another layer of flavor. This refreshing salad is the perfect prelude to the rest of your 4
th
of July menu.
Red, White, and Blue Hot Dogs
Whether you make this affordable recipe with cocktail weenies or regular sized hot dogs, it'll become a 4
th
of July classic in your home. While you're at the grocery store, purchase your hot dogs, buns, bleu cheese dressing, red onions, and blue corn chips. To assemble, heat your hot dogs, and put them in the buns. Then, drizzle with bleu cheese and top with chopped onion and crumbled blue chips. This red, white, and blue recipe will take your classic summer hot dogs to the next level.
Red, White, and Blue Jello Cups
Now that you've prepared a whole red, white, and blue menu for your 4
th
of July festivities, keep dessert simple. Jello is one of the most affordable items you can purchase at the grocery store, and one small packet makes a lot of the jiggly stuff. To make this recipe, buy red, clear, and blue Jello mixes, as well as small, clear cups. Make the blue Jello first, pour it into an even layer in the cups, then let it set. Repeat with the clear and red Jello, and before you know it, you'll have a patriotic dessert ready to go. Plus, Jello is a cool, light food that's good even on the hottest summer day.
Are you traveling this 4
th
of July? Maybe you're throwing a party for the whole block? Get the extra cash you need with a loan from
AmeriCash Loans
.
Apply in store
or
online
today and you could have your cash as soon as tomorrow.