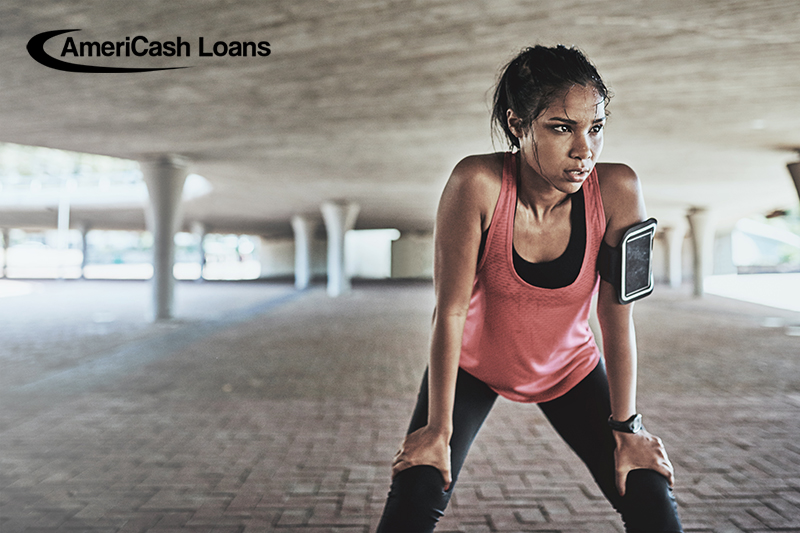 New Year's Resolution: 5 Ways to Stay Fit without the Gym Membership
"Save Money"
"Tips and Tricks"
---
It is almost the end of 2018! Where does the time go? The start of a New Year means creating New Year's resolutions that you hope to stick with the whole year. A common goal for 2019 is to get fit and sign up for that gym membership. Even though gyms offer a lot of deals to help you save money, the monthly costs and sign-up fees can be pricey. You could get a cash loan to help you with the cost, or you can skip the gym membership altogether and get fit in other ways!
Free Work Out Videos
If you have a smartphone or a laptop at home, you can save money by taking advantage of the millions of free workout videos online. There are videos for every skill level and interest you could possibly imagine. Do you want to try yoga? Search on YouTube! Do you only want to work out one muscle group, like your arms? Google! You get the idea. You don't even need a gym or equipment. Your bodyweight is enough if that's all you have! There are also a ton of fitness apps available on your phones app store such as the Nike app and POPSUGAR Fitness app among others. If you take out a cash loan, there are also paid apps you can use that won't take up your whole budget and only charge a one-time fee as opposed to monthly gym membership fees. Do you pay a cable provider? A lot of cable companies provide free workout videos on demand that you can watch whenever the mood strikes.
Walk & Take the Stairs
Just because walking is a low-impact form of exercise, doesn't mean it isn't beneficial for your health and fitness goals. Walking is super underrated and can be done virtually anywhere! Take time out of your day at least once a day to walk, whether it is in the morning or at night. You can also add extra steps throughout the day by parking farther from your work or grocery store, and taking the stairs instead of the elevator! To save money on gas, walk places instead of driving if you can. These may seem like small steps but they will add up! If you think you will bore easily, invite friends or coworkers to go on walks with you. It can also be beneficial to get a fitness tracker to track your steps. Having a goal and being aware of how many steps you are taking will motivate you to go that extra mile. Can't afford a fitness tracker just yet? Take out a cash loan today and get moving!
Take a Class
You don't have to get an expensive gym membership to occasionally take group fitness classes. A lot of gyms will let you try a class or even the gym for an entire week to try it out and see if you like it. If you want to switch up your home workouts, save money by taking advantage of these! You can also search for local outdoor boot camps or yoga classes that are free or that only charge per class, weather permitting.
Invest in Basic Workout Equipment
Instead of buying a pricey gym membership, bring the gym to your home by investing in affordable, basic workout equipment. Dumbbells at different weights, a stability ball, a jump rope, and kettle bells can go a long way for your fitness goals. If that isn't in your budget right now, get an easy cash loan! You can also find used equipment at garage sales or from close friends and family.
Change your Diet
Sure, working out is undoubtedly great for your health and will help you get fit but so is nutrition. In fact, proper eating habits are the most important thing. Exercise will only get you so far if you are eating processed and sugary foods on a regular basis. You can save money and stay fit by meal prepping. Plan out your healthy meals and grocery lists ahead of time, and don't stray from your plan.
If you need a cash loan for new fitness gear or a traditional gym membership, visit your
local AmeriCash Loans
. We offer fast and easy installment loans.
Apply online today
!