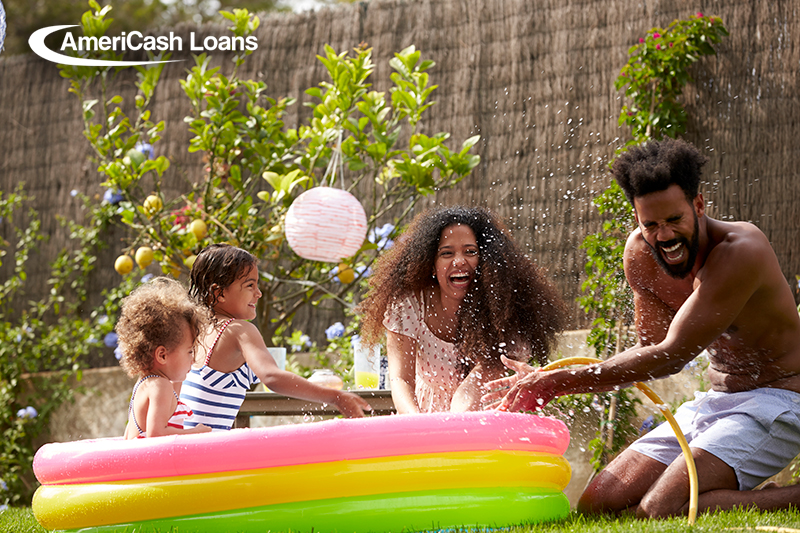 7 Backyard Activities to Keep Kids Busy this Summer
"Save Money"
"Tips and Tricks"
---
Summer means that kids are out of school and it is up to you to entertain them. It can be hard finding affordable summer activities to keep them busy during those three months, but you don't have to go far or spend a lot of money. All you have to do is walk out your back door for some backyard fun!
Get your Hands Dirty
Any summer activity where you can have fun and also be productive is a great idea! Let your kids help you with the gardening you would have otherwise done alone. They will have fun getting dirty and you will get an extra set of hands. The kids will also enjoy watching the plants grow over time. As an added bonus, you won't have to spend any extra money since you were planning on sprucing up the backyard anyway!
Scavenger Hunt
For some more affordable backyard fun, set up a scavenger hunt. Find things in your backyard or in close proximity to your home, and make a list. Let the kids loose to find everything and take pictures using a phone or a camera to prove it! The person who finds the most items on the list wins! Although, the real winner will be you, for not having to spend a dime.
Camping
You don't have to go far to enjoy camping when the great outdoors is right in your backyard. Set up tents, have a bonfire, make s'mores and tell ghost stories without ever leaving your home! You won't have to spend money on reserving your spot and there are real bathrooms a couple steps away. What more could you want?
Water balloons
This summer activity is a classic. All you have to do is spend a minimal amount of cash on some water balloons at your local grocery store to provide hours of fun. Besides the usual water balloon fight, get creative and play water balloon baseball. You will be surprised how much fun trying to hit a wobbly balloon can be.
Outdoor Movie Night
If you are willing to spend a little money to rent a projector, this summer activity is sure to please. Besides the projector, all you need is a white sheet to hang and a great movie! Kids can set up air mattresses and pillows for comfortable seating and enjoy a movie right in your backyard. Pop some popcorn for the full drive-in movie experience.
Stargaze in your Backyard
If camping isn't your style, you can still have just as much fun stargazing until it is time for bed. Use blow up kiddie pools or air mattresses to create extra cozy surfaces to lay on as you gaze at the stars. To make it extra special, bring some snacks!
Neighborhood potluck
Chances are, there are other parents in the neighborhood looking for activities to take up their time this summer. Invite them all to a potluck for lunch or dinner for some backyard fun! To guarantee everyone brings something different, switch off telling them whether to bring a dessert or something savory. All that will be left for you to do is provide the main course!
To make this summer extra special, visit your
local AmeriCash Loans
. We make getting installment loans fast and easy.
Apply today
!