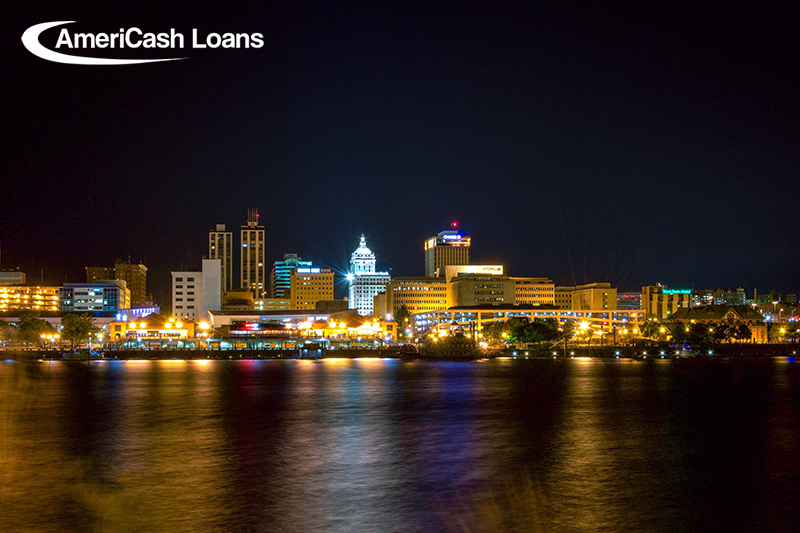 AmeriCash Loans and G102.3 Partner for the Best Seats in the House Giveaway for Red, White, and Boom!
"AmeriCash Loans"
"Giving Back To The Community"
---
Do you have plans for the Fourth of July? Head down to Peoria for the holiday this year for the annual Red White & Boom Celebration and enjoy fireworks along the Illinois River! Enjoy the largest fireworks show in the state of Illinois along with live music and other activities for adults and kids alike. We've partnered with G102.3, to give away a $500 gift card from AmeriCash Loans plus 10 VIP tickets to the Red, White, and Boom celebration! The VIP tickets include seats inside the Public VIP area and free food and drinks. The giveaway ends on June 22
nd
, so enter now for your chance to win!
Peoria Zoo
The Peoria Zoo originated as Glen Oak Zoo in the 1800s, when a herd of elk was donated to the Peoria Park District. Since then, the zoo has undergone many changes and growing pains and landed in its current space in 1997. Through its collection of animals and educational courses, the Peoria Zoo seeks to further the goals of conservation in the United States. The zoo in Peoria, Illinois, is a great place to visit that your whole family will enjoy. Tickets to enjoy the Peoria Zoo cost less than $10 each, making this activity budget-friendly.
Grand View Drive
Peoria, Illinois' Grand View Drive and Park is another historical and family-friendly activity in central Illinois. The drive is two and a half miles long and overlooks the Illinois River Basin. Drivers can stop at numerous historical residences along the way. There are even picnic tables, playgrounds, and parking areas so you can stay a little longer and enjoy the area that President Theodore Roosevelt called, "The world's most beautiful drive." The best part? Grand View Drive is free to enjoy.
Luthy Botanical Garden
The Luthy Botanical Garden is another free, family-friendly attraction in Peoria, Illinois. The garden is home to a tropical conservatory, 15 theme gardens, floral shows, horticulture gardens, and a number of classes for adults and children to learn about the natural world around them. If you're visiting in spring, summer, or fall, Luthy Botanical Garden is a beautiful place to enjoy the season – and it won't break your budget. Though the garden is free to visit, donations are appreciated.
Peoria Riverfront Museum
The Peoria Riverfront Museum is a not-for-profit science, art, and history museum affiliated with the Smithsonian. The museum's goal is to become an extension of the classroom, and students young and old can learn about everything from Renaissance Art to space to the American Revolution during a day-long visit to this Peoria, Illinois museum. Admission ranges from $9-$11, depending on age, and fits in perfectly to your budget vacation itinerary.
AmeriCash Loans in Peoria
Whether you're just visiting Peoria or live there, AmeriCash Loans is here for all of your cash loan needs.
Enter now to win $500 from AmeriCash Loans
plus 10 VIP tickets to the Red, White and Boom fireworks event! It is also a great time to stop in, see our brand new Peoria store, and take out some extra cash for your summer travel plans. Don't live near Peoria?
Apply online
or at your
nearest store location
to have the ultimate Fourth of July this year!