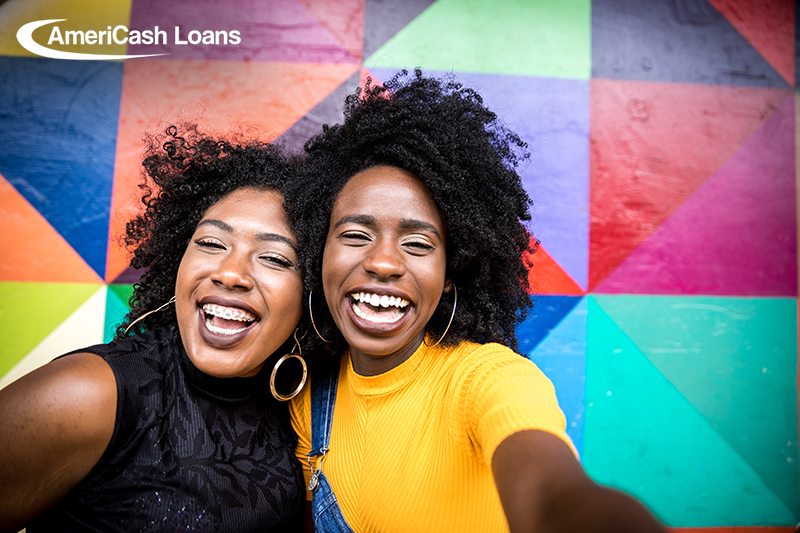 AmeriCash Loans Refer-a-Friend Program
"AmeriCash Loans"
"Apply Now"
Refer-A-Friend
---
You've recently received an installment loan from AmeriCash Loans and couldn't be happier with the fast, easy and convenient process. You were pleased with the friendly customer service, the no credit check option and the flexibility of repayment options. The next thing for you to do is to share the good news with your friends.
To reward its loyal customers, AmeriCash Loans created the Refer-A-Friend program. This program allows you to earn $100 simply by referring AmeriCash Loans, and as a bonus, each friend you refer receives a $50 bonus towards a new loan. Follow these easy steps to participate in the program today:
1. Find Friends Who Need Cash
It might seem hard to find people who need money — after all, people don't need loans to buy new houses or cars every day. AmeriCash Loans can be used for so much more than occasional large purchases. Installment loans are a great option for people who need extra cash to pay for emergency repair bills, medical bills, credit card bills, utility bills or are simply looking for a cash advance before payday.
2. Talk About Your Great AmeriCash Loans Experience
The easiest part of the referral process is telling your friends, co-workers and family members about your great experience at AmeriCash Loans. Perfect for anybody looking for an installment loan of up to $4,000, AmeriCash Loans is a great option for quick cash right when you need it. With three convenient ways to apply for a loan, AmeriCash Loans is convenient for everybody: find a store near you, apply online or apply over the phone by calling 1-888-907-4227.
3. Share Your Referral ID
Copy the Referral ID link in your AmeriCash Loans customer portal and share it with your friends. The link can be emailed, texted or shared on social media, or simply share your referral ID over the phone.
4. Your Friends Apply
Using your name and referral ID, your friends can apply for an installment loan with AmeriCash Loans. They need to bring a verified bank account number and voided check, valid driver's license or state ID, current proof of income and proof of residency. Most in-store installment loan approvals are received immediately.
5. Get Rewarded
If a friend is approved, AmeriCash Loans gives you $100 and your friend receives $50 towards a new loan.
6. Keep Referring, Keep Getting Rewarded
There are no limits to the Refer-A-Friend program. The more people you refer to AmeriCash Loans, the more rewards you can earn. AmeriCash Loans will give you $100 for each friend who is approved for an installment loan.
Don't wait to earn extra cash for you and your friends — sign up for the AmeriCash Loans Refer-A-Friend program today!