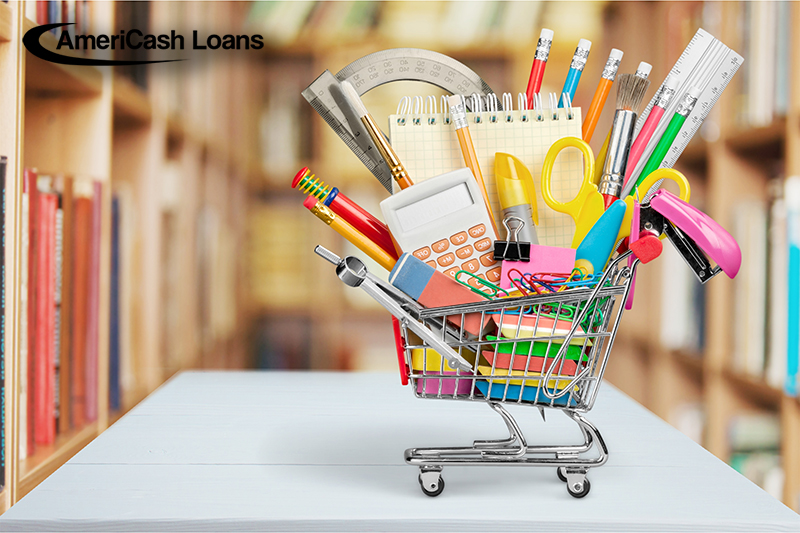 Even though parents know it's coming every year, it's still easy to get caught off guard when it's time to shop for back to school gear and pay other expenses associated with their children's education. Start early by creating a budget and setting aside money throughout the year to handle the expected and unexpected expenses. Add these categories to your budget so you can calculate your bottom line.
School Supplies
Before the school year begins, your child's school most likely sends over a list of supplies students need to start the year. Check to see what you already have and cross those items off the list. Some items, like backpacks and calculators, can be reused from year to year if they're in good condition. To stay within your budget, look for back to school sales and shop for basic supplies, which are usually less expensive than those featuring characters or trendy designs.
Uniforms and Clothing
If your child's school doesn't require uniforms, then a summer wardrobe can still be worn at the start of the school year. However, you will need to invest in warmer clothes as fall and winter rolls in.
When shopping for school uniforms, choose clothes that are comfortable but have room for your child to grow. Unless you don't have easy access to laundry facilities, you don't need to purchase a uniform for every day of the week. Instead, budget for three, and wash them midweek. Likewise, choose a couple of new back to school outfits to add to your child's closet, and add pieces throughout the year rather than buying an entirely new wardrobe all at once.
Lunch Money
If your child isn't bringing a lunch from home, then be sure to factor in the daily cost of eating in the cafeteria. Even just a few dollars a day can add up quickly over the course of the month. Calculate how much lunch costs for a month, and then deposit all funds into your child's account to make budgeting easier.
School Fees
Once the school year starts, you might receive a message about the required fees for the year. These vary from school to school, but they can include items like technology fees, gym fees, and laboratory fees. The school uses these fees to pay for materials and facilities your child uses in school. Other fees that might accrue throughout the year are PTA dues, field trip fees, and club dues.
Medical Appointments
Depending on your child's age, he or she might be required to get immunizations before attending the first day of school. If your child plans to play sports or participate in other activities, a physical may also be necessary. Schedule an appointment with your child's physician, and factor the cost of copays and other medical expenses into your budget.
Take the stress out of back to school shopping with AmeriCash Loans. We provide fast, easy and convenient loans of up to $4,000. Apply today!