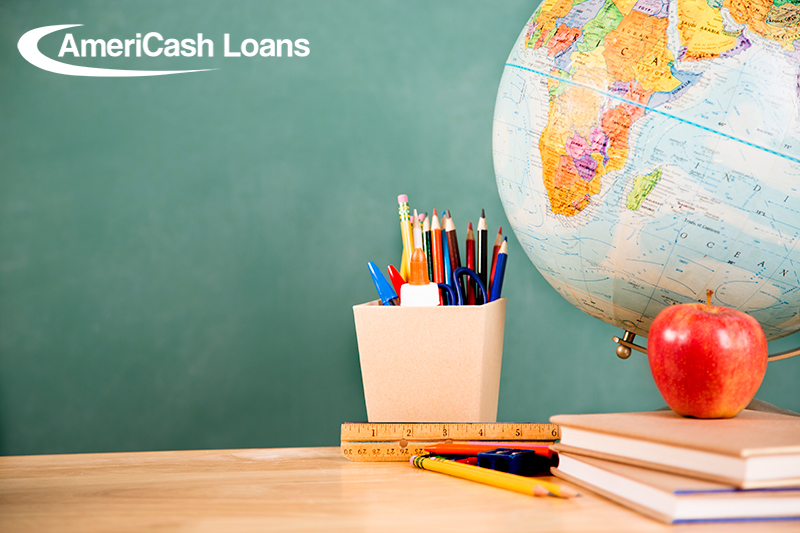 Back to School: Six Budget-Friendly Tips for School Supply Shopping
---
It is about that time of year where parents receive their back to school shopping lists from their kid's future teachers. For some parents, buying school supplies can be the biggest expense when it comes to their children for the entire year. Even if you thought you had a good budget prepared, there can be some surprises. Save money on school supplies this year by using our six tips below.
1.Check what you Already Have
Before you break your back to school budget buying everything brand new, check basement bins, closest, and drawers for things that may have gotten misplaced over the summer. Chances are there are pens, highlighters, and notebooks that are still perfectly fine and ready to use for the new school year. Doing a quick inventory sweep will help you save money down the line.
2.Make a List with a Budget
Once you cross off the things you already own, head to the store with a list of school supplies and a budget and stick with it. Don't get carried away and spend more money than necessary. Though your kids may want the trendiest school supplies, now might be a good time to teach them the difference between what is trendy and what good quality is. It can also help to only bring cash when you go shopping, and leave your credit cards at home. If you only bring a certain amount, you can't go over budget!
3.Be Thrifty
For your back to school supplies this year, shop at garage sales, thrift stores, and even the dollar store. You would be surprised how many gently-used, quality things you will be able to find. It is best to head to these bargain destinations early, as they will be picked over early on. The dollar store is best for basic school supplies such as notebooks and pencils.
4.Shop Online
If you don't want to leave the comfort of your own home, shop online! Sites like Amazon and Walmart offer free shipping and are often cheaper than other popular stores. You can also avoid the temptation of your kids asking you for trendy school supply items by just making the choice for them. You can also search for coupon codes and compare prices with just a few clicks.
5.Wait Until September
If you can get by with the school supplies you already have, it can be beneficial for your wallet to wait to do your back to school shopping after your children are already back to school! Many stores will have sales in late August or September after the rush of the end of summer. Clothes and laptops specifically tend to be cheaper in the later months.
6.Buy in Bulk
If you do wait until September or even later, things like pens, pencils, glue, and highlighters will most likely go on sale. When this happens, buy in bulk so you can save for future years. This is the most helpful for common things your kids need every year. If you belong to stores like Costco or Sam's Club, they could have even better prices. If you are worried about having too many supplies, consider splitting the costs for bulk items with friends and family.
Take the stress out of back to school shopping with
AmeriCash Loans
. We provide fast, easy and convenient loans.
Apply today
!