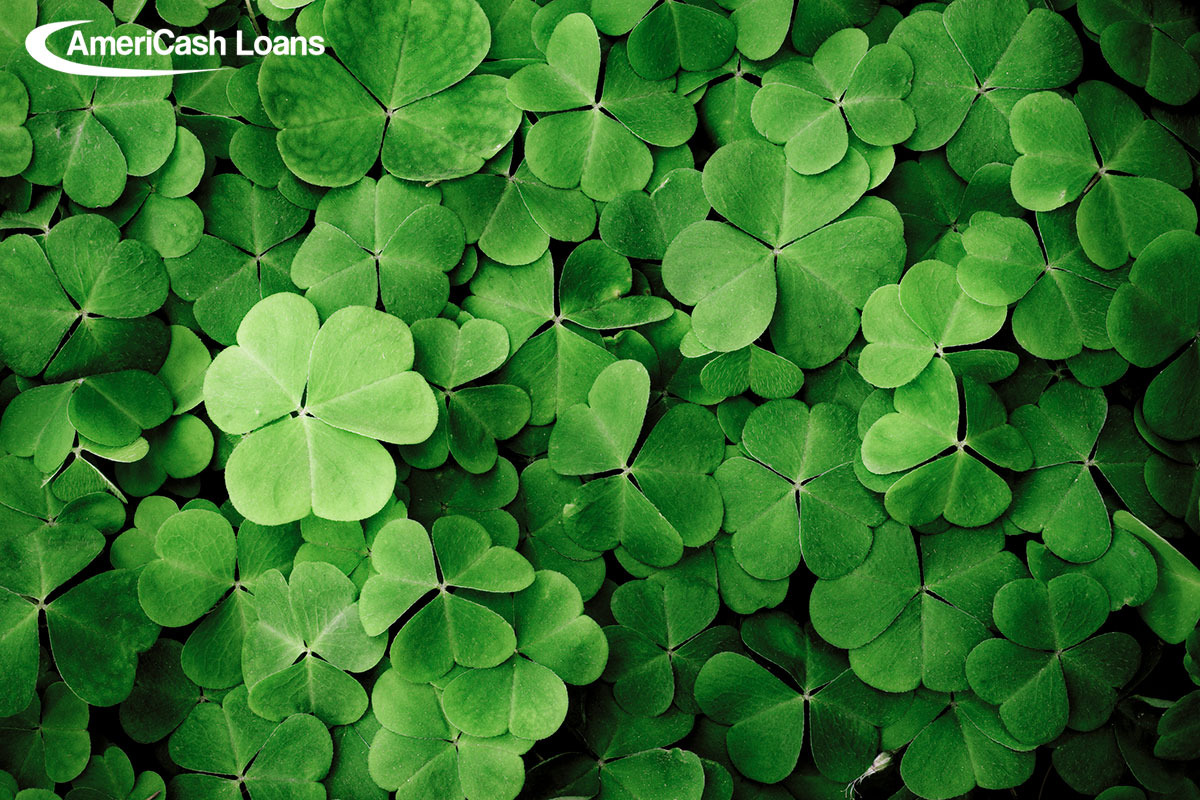 Budget Holiday: DIY St. Patrick's Day Décor
"Save Money"
"Tips and Tricks"
---
If you're throwing a St. Patrick's Day party or just want your house to look festive and full of Irish charm, there are lots of ways to decorate for March 17th. However, if you're on a budget, buying decorations from the store may be out of the question. Don't worry – you can make beautiful decorations at home with these DIY St. Patrick's Day ideas. Each of these items will cost next to nothing to make, and they'll keep your home as cheerful as St. Patrick's Day itself.
St. Patrick's Day Framed Art Prints
An easy way to make your home feel festive for St. Patrick's Day is to use your wall space and leftover frames to create an Irish display. You can order printable St. Patrick's designs on sites like Etsy that you can print right at home. Or, if you're artistic, you can draw your own. This is a great way to get your kids involved in the St. Patrick's Day decorating, too. Have them draw their own pictures to hang on the wall! Once you have your artwork, you can use leftover frames that you have around the house. If you don't have any, frames can be purchased for less than $5 at big box stores. Put your artwork in your frames, hang them, and voila – you have a DIY St. Patrick's Day decoration that cost next to nothing.
Paper Clover Centerpiece
For this DIY St. Patrick's Day decoration, you'll need green paper, glue, toothpicks or small wooden rods, potting soil, and a small terracotta pot. Start by tracing or drawing the outlines of four leaf clovers on your green cardstock paper. Then, cut them out and glue one to the end of each toothpick or small wooden rod. Fill the terracotta pot about halfway full with potting soil, then push each of the clovers into the dirt at different layers until the pot is full. You can also decorate the pot with washi tape, glitter, or stickers. Purchasing these items won't break your budget, and your table will look beautiful. This is also a great budget-savvy idea if you're throwing a St. Patrick's Day party with multiple tables.
Moss Placemats
Whether you're throwing a big St. Patrick's Day soiree or just treating your family to corned beef and cabbage, moss placemats will bring some life and color to your dinner table. To make this DIY St. Patrick's Day decoration, you'll need a roll of artificial moss, scissors, glue, and round placemats. You can buy cheap placemats at the dollar store or a big box store for less than $1 each. Using your placemat as a guide, cut the moss out in a circle that will cover it. Then, simply glue the moss on top of the placemat for a stunning and creative DIY St. Patrick's Day tablescape.
St. Patrick's Day Tree
Making a St. Patrick's Day tree is a great way to bring a little bit of the spring outdoors into your home and makes for an easy, budget-friendly DIY decoration. You can even make your St. Patrick's Day tree for free. To put your tree together, find an old vase, jar, or pitcher that will hold it. Then, go outside and find some long sticks. Put the sticks into the container and then hang green, gold, white, and even silver Christmas ornaments from the branches. This DIY St. Patrick's Day decoration will brighten up any corner of your home.
If you need a little extra cash to throw the St. Patrick's Day celebration of the year, turn to
AmeriCash Loans
. When you apply today
online
or
in-store
, you could have your cash as soon as tomorrow.
Referring
your friends, family, and coworkers is another great way to earn extra money. For each friend that you successfully refer to AmeriCash Loans, you'll earn $100 and they'll earn $50, just for knowing you.