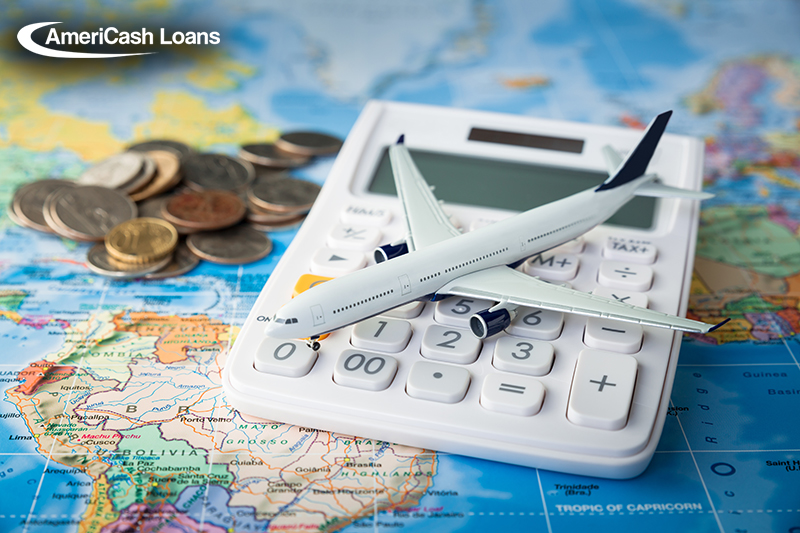 Budget Memorial Day Weekend Getaways
---
Memorial Day has become representative of many things in American society. Traditionally, Memorial Day was created to honor the American soldiers who have paid the ultimate price in order to protect the freedom we enjoy in this country. Over time, Memorial Day has grown to be known as the gateway to summer – a three day weekend full of BBQs, friends, and family. For those who opt out of throwing a party or hosting a BBQ, the long Memorial Day weekend is a perfect excuse to go for a short getaway. Even if you're on a tight budget, you can still afford to get out of town for a few days to shake up your routine and welcome summer.
Stick to Driving
One of the tricks to a successful budget getaway is to go somewhere close, preferably within driving distance. It's much cheaper to fill up the gas tank in your car than it is to buy a plane ticket or travel cross-country. The weather is getting warmer across the country around Memorial Day, so you should be able to find somewhere close that's warm and feels like it's a million miles away. When you drive to your Memorial Day destination, you can also control how much money you spend on food and drink along the way. Pack snacks and lunch ahead of time to avoid paying a premium for fast food or gas station grub. Driving to your destination is a great way to start your budget Memorial Day weekend getaway.
Stay with Family and Friends
If you have family and friends in different town or cities, stay with them instead of booking a hotel room. You'll save $200-$300 per night, which is a huge chunk of change that you can save for later. You'll have built-in tour guides, get to spend time with family or friends you don't see every day, and you'll have the satisfaction of enjoying your budget vacation guilt and financial worry-free.
Opt for Hotel Alternatives
If you don't want to stay with family and friends on your budget Memorial Day weekend getaway, opt for hotel alternatives. Hotel room rates will be through the roof for Memorial Day weekend because there's such high demand. However, if you research bed and breakfasts, guest houses, or even camping, you'll save a lot of money on your stay. Bed and breakfasts always include breakfast in their rate, so you'll have to worry about paying for one less meal each day. If you stay in a guest house or decide to camp, you can go grocery shopping before your trip, then cook meals on the stove or campfire. Traveling with friends? Split the cost of groceries and save even more on your budget weekend getaway.
Leave Early & Return Late
If you do opt to stay in a hotel on your Memorial Day getaway, book two nights instead of three. If you leave early on Saturday morning for your driving-distance destination and return late on Monday evening, you'll pack in three full days of vacation without overspending on a hotel room. It's easy to stay on-budget if you use your time creatively.
If you're planning a big Memorial Day BBQ or taking your family for a long weekend away and need a little extra cash to make it perfect, turn to
AmeriCash Loans
. We can get you the cash you need, fast, for all of your cash loan needs. When you
apply online
or
in-store
today, you'll have your cash so quickly that there won't be time to stress about a lack of funds.