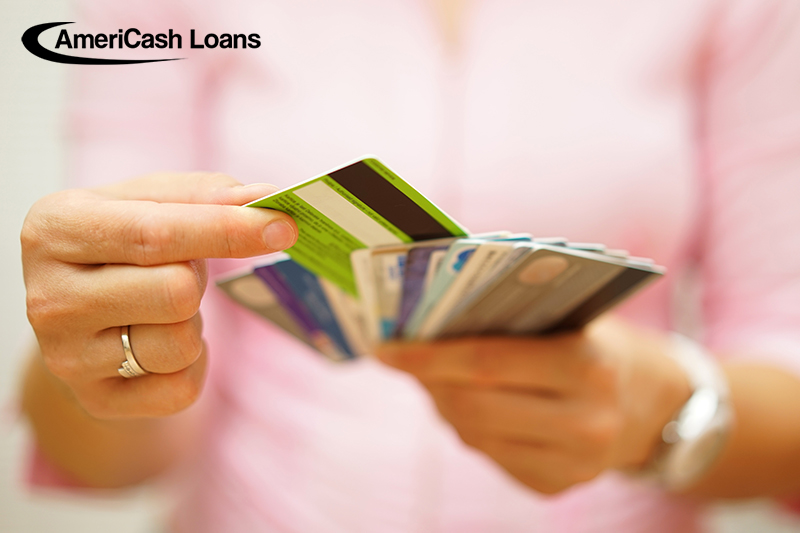 Credit Options for Fast Cash Loans
"AmeriCash Loans"
"Apply Now"
---
Unexpected expenses come up — well, unexpectedly. You might find yourself in a situation where you need cash yesterday. From payday loans to installment loans, there are several types of fast loans to choose from. Learn more about each option, weigh the pros and cons, and then choose the one that works best for your financial situation.
Payday Loans
Payday loans are short-term loans designed to give the borrower money he or she needs to make it until the next payday. They are small loans — usually just a couple hundred dollars — that must be paid back in full by a certain date. These loans are also known as bad credit loans because those with poor credit have an easier time qualifying for them. While these loans do offer fast cash, they come with a high interest rate and have high payments. Those who live paycheck to paycheck may have a hard time catching up financially if they have to use most or all of their next paycheck to pay off this type of loan.
Title Loans
Title loans are other loans often available to those who have less than stellar credit. However, with these loans, you have to put up collateral, such as a car or truck, in order to obtain the loan. They tend to be a risky option. Not only is it a short-term loan with a high interest rate, but lenders also usually only give you a fraction of what your collateral is worth. If you are unable to repay the loan when it's due, then the lender could repossess your property and make a substantial profit.
Credit Cards
If you already have a credit card, then you can get a cash advance from an ATM. However, when using a traditional credit card, there are often fees associated with using an ATM, fees for taking out the cash, and a higher interest rate than if you simply paid for a purchase with a credit card. Additionally, there are limits to how much cash you can withdraw, and that amount might be less than the amount you need.
Bank Loans
Let's face it, even people who have budgeted well, have a solid income, and have a good borrowing history may find themselves in a financial bind from time to time. Bank loans tend to have more desirable interest rates and terms than loans offered by lenders who don't require a credit check because there's less risk involved. Unfortunately, if you have bad credit or don't have property to put up as collateral, qualifying for a bank loan is next to impossible. It also takes longer to get the funds.
Installment Loans
Installment loans work a lot like personal loans, but they are more accessible to those with different credit backgrounds. With an installment loan, you make a series of payments that never change for a specified amount of time until the loan is paid off. Installment loans for bad credit are a good option for getting fast cash to pay off unexpected expenses without potentially putting yourself in a hole that's hard to get out of.
If you need an instant cash loan to handle unexpected expenses,
AmeriCash Loans
is here to help! We provide fast, easy and convenient loans up to $4,000.
Apply today
!