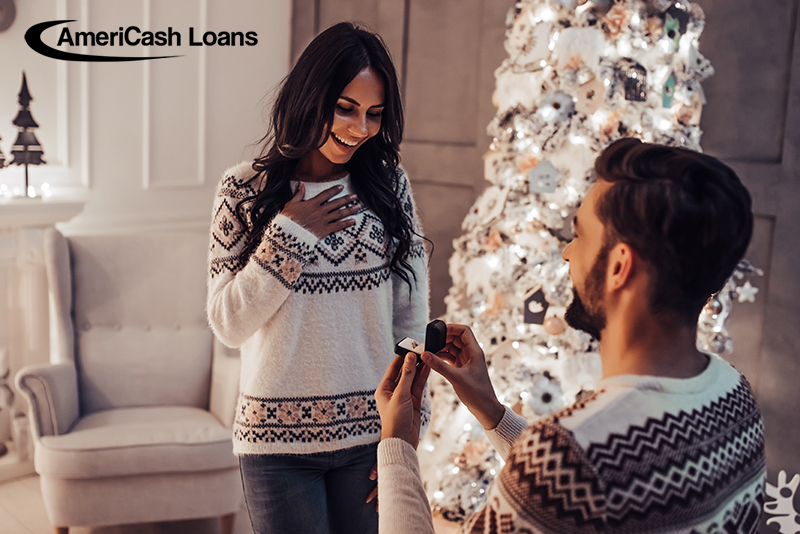 Holiday Engagements: Be a superstar and save!
---
When you know that you want to spend the rest of your life with someone, it takes a lot of planning before you pop the big question. How can you afford a ring? When is the best time to ask to get married? What can you do to make it the most special day of your significant other's life — until the wedding day, of course? Check out these smart tips to impress the partner of your dreams.
Pick the Right Diamond
This is the right time to be a little sneaky. Casually ask if your significant other likes a certain celebrity's new engagement ring. Start asking about rings, the shape of the diamond or whether your partner prefers gold or platinum — but not all at once. Do you know the right ring size? Once you have some clues about preferences, log on to
Gage Diamonds
and start browsing until you find that dazzling diamond you know is the one.
Figure Out Your Budget
The traditional rule for buying an engagement ring is the "Three Month Salary" rule, which means if you're making $40,000 then you should spend $10,000 on a ring. But that's easier said than done. First of all, maybe you're not making that much. Second, even if you are making that much, you may not have a large amount saved up. Working within a savings account won't always give you the budget you feel your partner deserves.
Consider Installment Loans
Of course, you don't have to work within your savings account. You might be surprised to learn that you may qualify for a cash loan (also known as a payday loan online) with no credit check. You can get a loan to pay for a beautiful diamond that's exactly what you're looking for. You can also get instant pre-approval online through an easy application process, and even get next day funding. You have the freedom to pay the loan off over the next few months, so you won't have to wait to pop the question — or wait to start planning that honeymoon.
Plan the Special Day
Asking your partner to marry you over the holiday season is about as smart as it gets; you won't have to buy many other expensive presents. If you celebrate it, make the engagement day either on Christmas itself or maybe a day or two before. You can even make a joke about how you're really tight on cash this year, so your significant other shouldn't expect too much. It'll be a surprise beyond all belief when you get down on one knee. Plan to include a few fun extras, like a bouquet and a bottle of champagne, to help you celebrate your new status as an engaged couple.
Want to learn more about fast, easy and convenient installment loans? Log on to
AmeriCashLoans.net
today!