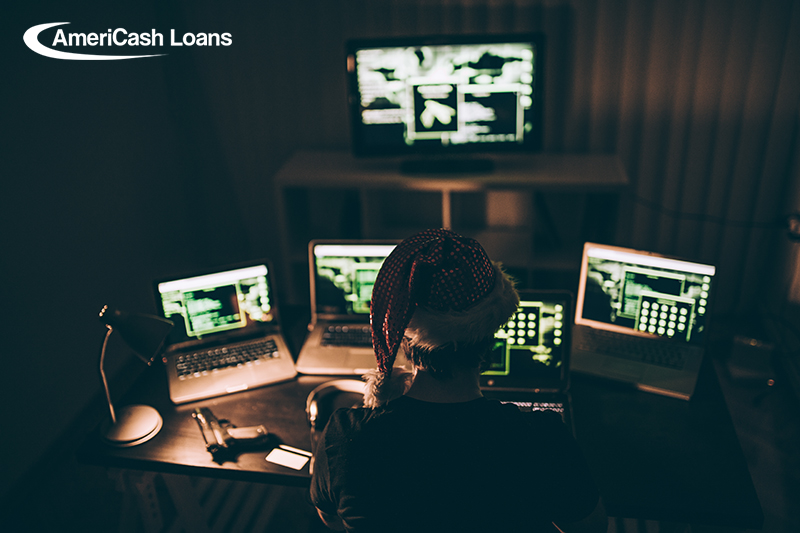 The holiday season is a joyous time of year filled with love and gift giving. Unfortunately, it is not uncommon for people to get caught up in holiday scams. Holiday scams and fraud have grown in number in recent years and they can deceive even the best of us. That's why it's important to be extra careful when shopping for the holidays this year.
Gift Card Scams
Many people will be getting gift cards this holiday season. They are one of the most popular gift ideas out there. Since gift cards are so popular, they're a great target for holiday scams and fraud. Scammers can peel back the sticker covering the barcode and steal the card information before someone purchases it. This allows them to call and ask how much that gift card has on it once someone else buys it, and use the money for themselves. There are also many websites that appear to sell gift cards to big name stores but are not authorized vendors and the gift cards you pay for are never shipped to you. The best way to avoid getting caught up in a gift card scam is to only purchase gift cards from the store themselves and to purchase the gift card online over in-store when possible.
Copycat Websites
Many fraudulent retailers trick customers into putting their credit card info on their websites by using the same exact layout as a real retailer with only a minor change in their URL. Often times it can be hard to see this small change in their URL so the easiest way to determine if you should be putting your credit card info in on their websites is if the "https:"at the beginning of their URL is in green. This means that the website has been certified as a secure website and that the information you put in (i.e. your name and credit card info) is encrypted and secure. If the "https:" is not in green, the best thing to do is exit the website immediately. If you get any emails with links to a company's website you should also make sure that the display link matches the actual link, which can be viewed if you hover over it with your cursor. If the two do not match, clicking on the link will likely install malware onto your computer in order to steal your credit card information along with other sensitive information. The best thing to do is delete those emails right away.
Similarly, if you're shopping on social media and are considering buying something from your favorite brands, make sure that they are verified with a blue check mark as the actual company and not someone impersonating the retailer fraudulently.
Travel Scams
Many people decide to travel over the holidays and the high demand causes the prices for airfare and hotels to skyrocket. Travel scams make up a large portion of all holiday scams. Fraudulent "travel agencies" take advantage of the high demand and target people looking to go on vacation. The biggest thing to look out for in fraudulent travel scams is the price. While we would all love to go on vacation for significantly less than what it would typically cost, it's just not realistic. Most travel expenses like hotels and airfare are fairly standard across the board. There's some deviation here and there but if the prices seem too good to be true, they probably are. These shockingly low prices are meant to entice you. You should also never trust a travel agency that wants you to wire transfer your payment to them. Wire transfers, unlike credit card payments, cannot be recovered easily.
The holiday season can be stressful. If you need some extra help making this holiday a great one, don't forget to
stop by AmeriCash Loans
for installment loans up to $4,000.