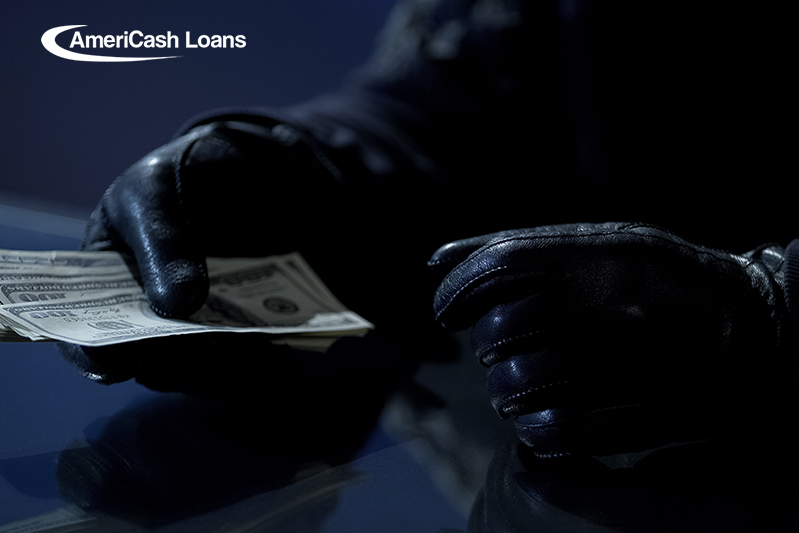 How to Avoid a Cash Advance Scam
---
A cash advance scam occurs when a scammer offers you money with the intent of taking a lot of yours. Some scammers can be convincing, especially if you have previously been in debt or applied for a cash loan at some point in your life. Cash advance scams affect thousands of people every year. Use our guide below to avoid becoming a victim of these scams and how to report them if you come across one.
Be Aware of Upfront Fees
If you are looking for a cash loan, chances are you are low on funds. If a lender asks you for a fee up-front for a cash advance, it is a big red flag. Asking a customer for money when they are in need of a cash advance defeats the purpose of the advance in the first place! If you are working with a legitimate lender, they will not ask you for money or interest until the cash loan has already been distributed. If a lender asks you for money up front, run away and never look back.
Phone Cash Advance Offers
If a "lender" contacts you over the phone offering you a cash advance or trying to collect a debt when you did not contact them first, there is a good chance they are not legitimate. A proper lender does not have to hide behind the guise of a phone call. If someone calls and asks you for confidential and personal financial information, hang up. Do your own research on a company before deciding to take a cash loan from them and before giving up your personal information. The less you say over the phone, the better off you will be.
Know your Rights
The Fair Debt Collection Practices Act or FDCPA was put in place to protect consumers from the deceptive tactics of cash advance collection scammers. If a so-called collector uses any of these strategies, they are most likely not legitimate.
Impersonation of an attorney or government representative
Use of abusive or threatening language
Calling you between 9 p.m. and 8 a.m.
Requests an amount that was much larger than what was discussed in your original loan
Contact you at work after you have told them those type of calls are not allowed
Repetitive calls that are meant to be harassing
In addition, if the lender does not clearly identify themselves, verify the debt, or state your name they could be trying to scam you.
Off-Brand Company Names
Another red flag to alert you of a scammer is if they use names similar to popular chains that are just a little off, if only by a letter. They do this in hopes that unsuspecting consumers will not notice the slight name difference and to get business off of a legitimate loan company.
Phishing
This scam occurs when criminals use email or a fake website to try and steal your financial information by pretending to be a real lender. They can be very convincing and will use the same name as the real, legitimate company. Watch out for spelling errors and requests for financially sensitive information. If you get a suspicious email, call the company it came from to confirm it was them.
What to do if you find a Scammer
If you think a scammer has contacted you for a cash advance scam, you can contact the Consumer Financial Protection Bureau, or the CFPB. This can mean a suspicious phone call, letter, or email. You can submit a claim easily through the CFPB website. The Federal Trade Commission website is also a good place to report the scam.
Get a legitimate cash loan with
AmeriCash Loans
. We provide fast, easy and convenient loans.
Apply today
!
AmeriCash Loans and its affiliates do not provide tax, legal or accounting advice. This material has been prepared for informational purposes only, and is not intended to provide, and should not be relied on for, tax, legal or accounting advice. You should consult your own tax, legal and accounting advisors before engaging in any transaction.